Will iTunes 10 Bring 10 Companies Down?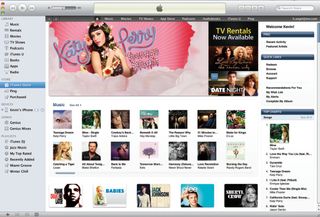 iTunes 10 Takes Industry By Storm
It's an Apple tradition to hold an event every September to show off new iPods and peripheral items, such as updates to iTunes. Today's event was everything people expected, and a bit more.
Apple can take over a market just be entering it. In the weeks leading up to the launch of the iPad, when we had no idea what it would actually be, there was talk of a number of tablet competitors and clones from everyone from Hewlett-Packard to startups. Then Steve Jobs showed us the iPad and all of a sudden tablets started getting cancelled, postponed and pushed back. And that was in response to a product that wasn't even on the market.
So what will be the impact of today's news that iTunes 10 will feature social networking and wireless streaming support? Well, we take a look at a bunch products that might see their days numbered thanks to Apple, and give our best guess for just how much Apple will affect these players (out of 10 points). But there may be others that are now in danger. Who did we miss? Let us know in the comments section below.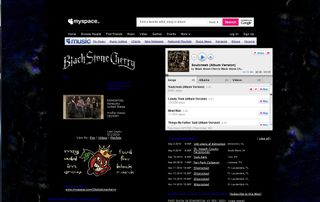 MySpace
The most obvious victim of iTunes Ping has to be MySpace. The dying social network has had at least one thing going for it, and that was the appeal to musicians and music fans. While MySpace pages of individuals often looked like GeoCities version 1.1, many artists had set up beautiful, elaborate MySpace pages.
MySpace also provided a means for fans to follow the band, post updates and stream music. iTunes Ping will do all of that with a nicer interface and minus the malware threat and other problems associated with MySpace.
Threat Level: 7/10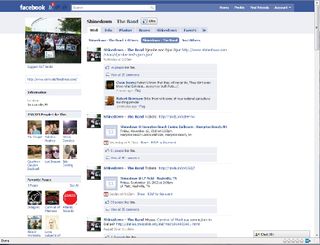 Facebook
Facebook is also a social network that is popular with bands, but it isn't as customizable as MySpace, nor does it allow for streamed music. Facebook has also suffered from repeated controversy over its privacy policy that has caused many people to abandon the site.
Another shortcoming of both MySpace and Facebook is they are U.S.-centric. iTunes is global. This will be invaluable for bands trying to increase their international reach.
In one fell swoop, Apple has given fans a single point of entry where they can buy music from an artist, hear their latest updates and postings, and see where they are on tour. Instead of maintaining two, three or more social media accounts, bands can just go to one and do everything from there. The iPod Touch/iPhone support is just icing on the cake. However, we all know that Facebook has a lot more going for it right now besides being a hub for music.
Threat Level: 2/10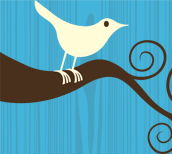 Twitter
Twitter has more than its share of problems, despite the hype. The 140 character limit is a nuisance, there are restrictions on pictures people can tweet, and it's full of fraudulent accounts pretending to be artists, musicians, actors, etc.
Then there's the routine service outages -- we experience an outage almost daily – and the fact that the most popular software to access Twitter, TweetDeck and Seemic, are really poor apps, especially Seesmic (it crashes and fails on us constantly). So how will Ping insinuate itself into the Twitter universe? Some artists may choose to abandon Twitter as a means of communication with fans if they can rely on a much more stable and solid way to communicate--and knowing Apple, Ping will probably be stable.
It is doubtful that artists will abandon Twitter wholesale, and they would be foolish to do so. But they can easily make iTunes Ping their main outlet and main point of contact with fans.
Threat Level: 1/10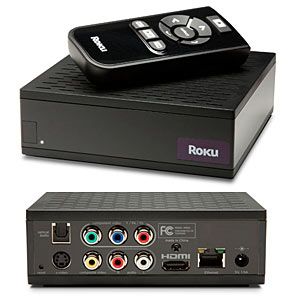 Roku, Vudu, Boxee
Apple TV had been a real bastard child of the Apple family. It seemed to be abandoned and ignored for quite some time, with no real effort going into the product--either to update it or sell it.
Well, that all changed today. It's gone from Woz-sized to Jobs-sized, shrinking 75 percent compared to the old box. It has added ability for iTunes rentals instead of purchases, added Netflix and full HD support, added 802.11n, and has seen its price cut to $99. Suddenly, Apple is in the game.
And that's bad news for set top devices made by companies that deliberately misspell their names and have struggled for mass acceptance. After all, when was the last time you saw an ad from any of them? These are struggling, small companies.
For the longest time, those companies were able to compete because Apple TV was $229 and had a less appealing business model. Now Apple is matching them on price and almost on content. Which brand name will the average consumer choose?
But remember, those little companies actually have an advantage right now in the form of content. Apple has not lined up all of the major networks yet. And as the drama with The Beatles has shown, Apple doesn't always get its way. If Apple can start lining up the major and secondary networks (which have the better shows), then those box providers are in serious trouble.
Remember, Apple wasn't the first company to come out with an MP3 player and it wasn't the first company to introduce a smartphone. But it did it in a way that many consumers found appealing, and look at the results.
Threat Level: 9/10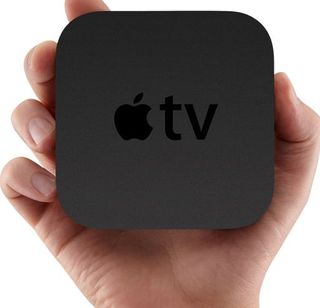 Google TV
Google announced Google TV in May. Basically, it is a platform for incorporating Android and Chrome into consumer electronics devices. Viewers can search and watch programs from the Internet and their DVR recordings and view videos, photos, music and online games through the browser.
So far, Google has signed up Sony to carry Google TV in its flat panel TVs and Blu-ray players, and it has Logitech as an OEM as well. Who knew Logitech had a TV? So far, Google has more going for it. Apple TV does not offer full Web access, Google TV does. Audio and video podcasts are not on Apple TV but they are on Google TV.
The competition will come down to how many product-makers Google can sign up. By and large, there is a reason these vendors don't like to incorporate third-party technologies in their TVs. Google has a lead but will have a challenge to maintain it, because it will be at the mercy of release cycles by the TV makers.
Threat Level: 4/10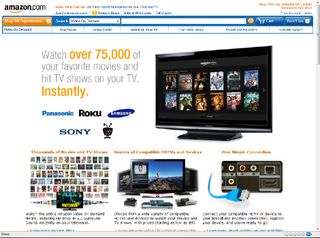 Amazon
Apple gave its Apple TV service a big overhaul, today, announcing 99 cent high definition rentals of TV shows and movies. Well, Amazon has been offering that for a while now, except Amazon has content from a a wider array of networks , like SyFy's "Warehouse 13" and FX's "The Closer." All Apple has right now is ABC and Fox--a major shortcoming.
However, Amazon has a drawback: you can only download those clips to a PC or a TV with either Roku or Tivo. Tivo is dying on the vine as its functionality is incorporated into cable and satellite boxes, and Roku isn't exactly setting the world on fire, either. So if Apple TV takes off, Amazon might face a challenge because Apple does not take content from third parties.
In the end, it's doubtful that Amazon's video on-demand business will be obliterated, but like it's online music sales, it will be a small business that adds a little to Amazon's revenue stream but never really threatens Apple.
Threat Level: 2/10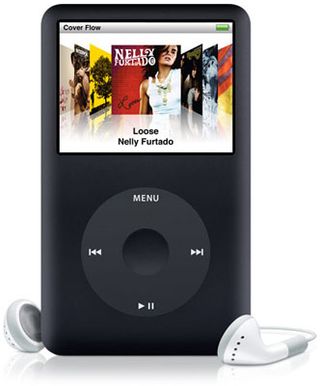 iPod Classic
Okay, the iPod Classic isn't its own company, but we still think it is endangered. Jobs didn't mention the classic click wheel design once today. That means it's not yet being killed off, but it's also obvious Apple isn't investing any more in it. It's a shame, really, We like the click wheel control in certain scenarios. Apple will probably continue to make it until sales finally drop to an unprofitable level, but given how cheap it has to be to manufacture by now, that could be a while.
Threat Level: 9/10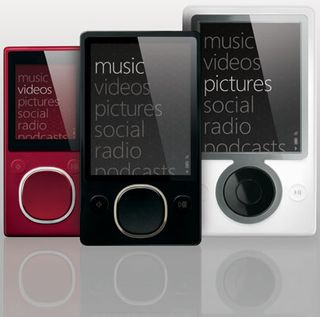 Microsoft Zune
Seriously, guys: you axed development of Flight Simulator after 25 years but keep the Zune around even though it never found a large following? Enough already. Put the money into something where you have a chance.
The Zune has never gotten any traction, even though it is a pretty nice device and a good example of what can be done with an Nvidia Tegra processor. But it's just not catching on.
Now with the iPod Touch gaining apps and FaceTime for video chatting, the Zune is a woefully dated one-trick pony with all the versatility of an iPod Classic. Microsoft really needs to cut its losses and put the Zune resources into Windows Phone, which has its own challenges already.
Threat level: 10/10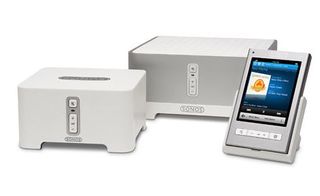 Sonos and Logitech Squeezebox
iTunes 10 adds a feature called AirPlay, a network audio streaming protocol that will stream music to stereo equipment around the house. Back when it was known as AirTunes, AirPlay only supported Apple products. Apple has listed a number of consumer electronics vendors as "featured partners," including Denon, Marantz, JBL, Bowers & Wilkins, and iHome.
By finally embracing some major CE companies, Apple now puts streaming audio products like Sonos and Squeezebox on the endangered species list. They aren't dead just yet, because Apple only supports iTunes, whereas the alternatives support Pandora, Rhapsody, XM Sirius, and iTunes. People may want to have that variety of choice, which will help Logitech and Sonos.
But for a lot of people, though, AirPlay might be enough. One thing people don't like is having a lot of gadgets. If they can do a task with one device instead of two, they will do it. If you've got all your music on iTunes, then the three magic words are "just good enough."
Threat Level: 5/10