10 Time Periods Assassin's Creed Should Explore Next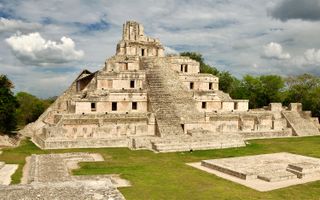 While there are plenty of bad guys to kill and sci-fi meta-narratives to unravel, the Assassin's Creed series has always put historical tourism front and center. Over the course of the last 11 years, players have explored the Holy Land's Third Crusade, Italy's Renaissance, England's Industrial Revolution and much more. From the lighthouses of Alexandria, to the cathedrals of Paris, to the temples of Athens, Assassin's Creed is all about showing players a realistic snapshot of the past.
Now that Assassin's Creed Odyssey is out, it's worth pondering just how many more entries we'll get before the series comes to a suitably epic conclusion. Here are 10 periods in history that the franchise hasn't explored yet but that we'd love to see.
Credit: Tom's Guide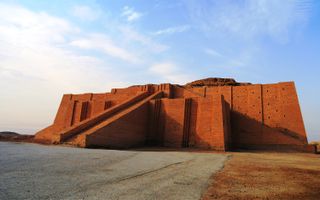 Uruk Period (Sumeria, 4000s B.C.E.)
Although there weren't really Assassins and Templars until 48 C.E. (see Assassin's Creed Origins), Odyssey went back even further, showing that the mysterious First Civilization has had a hand in humanity's destiny for thousands of years. If the First Civilization is so integral to human history, then why not go back as far as recorded history allows? The Uruk period in Mesopotamia gave humans their first taste of city life, thanks to the eponymous city of Uruk and some smaller fort cities. Even though Uruk flourished more than 6,000 years ago, it still had a lot of the recognizable trappings of modern life, including agriculture, writing, commerce, organized religion and even the beginnings of an empire. The Uruk period would require some imagination on the part of Ubisoft's historians, but there's almost certainly a good story in here somewhere.
Credit: Tom's Guide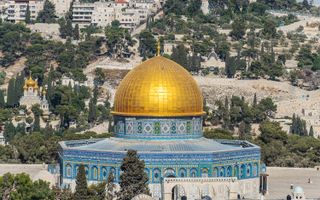 Islamic Golden Age (Iraq, 790s C.E.)
Assassin's Creed usually shows us tumultuous periods in history, but sometimes, that goes hand in hand with great cultural progress. The Islamic Golden Age began in the 780s, and continued well into the 13th century. When the Abbasid Caliphate took power in the Islamic world, the powers that be decided that the acquisition of knowledge was the ultimate expression of religious fidelity. Mathematics, natural sciences, public health, literature, art and philosophy all flourished in the Abbasid world, particularly in its capital of Baghdad. But even then, there was significant pushback from religious fundamentalists, who believed that tradition and martial prowess were worth more than education and peace. That sounds like an Assassins-vs.-Templars conflict to us.
Credit: Tom's Guide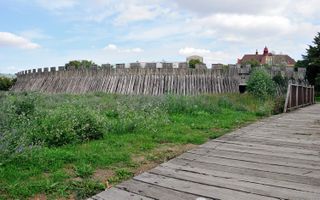 Viking Age (Scandinavia, 1060s C.E.)
We've technically visited the Arctic Circle once before, in Assassin's Creed Rogue, but we've never seen the European side of that location. The Vikings were Scandinavian seafarers who raided and pillaged other territories, as far west as Canada and as far east as Arabia. However, in 1066, the Vikings made the fatal mistake of allying with the native English King Harold Godwinson, rather than the usurper William the Conqueror, and the Scandinavians' society entered a rapid decline after that. Setting up the player as a Viking sea captain during their last great age of exploration would be a great opportunity to include some of Assassin's Creed's fan-favorite naval combat. And who knows? Maybe Godwinson or Norse King Harald Hardrada would make a good villain.
Credit: Tom's Guide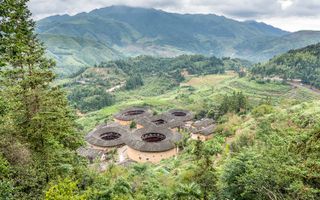 Yuan Dynasty (China, 1280s C.E.)
In 1279, Kublai Khan (great-grandson of Genghis) finished off the last of the Song dynasty resistance in China. He established the Yuan dynasty, uniting all of China under a foreign power for the first (but not last) time in recorded history. Assassin's Creed loves a good story about foreign powers occupying native lands, from the American Revolution in Assassin's Creed III, to the rise of Roman Egypt in Assassin's Creed Origins. Players could take control of a child of Chinese and Mongol parents; such children were common at the time and did not occupy a comfortable place in either society. Naturally, we'd have to explore Shangdu ("In Xanadu did Kubla Khan a stately pleasure dome decree") and maybe even meet up with Marco Polo.
Credit: Tom's Guide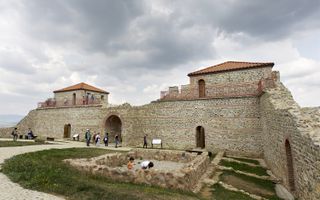 Mali Empire (Mali, 1350s CE)
In the 14th century, Moroccan adventurer Ibn Battuta explored the Middle East, North Africa, Central Asia and beyond. One of the most fascinating places he visited was Mali, home to a great empire that embraced an idiosyncratic mixture of traditional African and Islamic beliefs. The Mali empire comprised a 500,000-square-mile territory, ranging from modern-day Mauritania all the way down to the Ivory Coast, and built its power on trading salt, copper — and, of course, massive quantities of gold. All of that wealth drew both foreign interest and internal corruption, which would make Mali the perfect setting for an Assassin's Creed game. Ideally, we'd cross paths with Ibn Battuta himself in the capital city of Niani.
Credit: Tom's Guide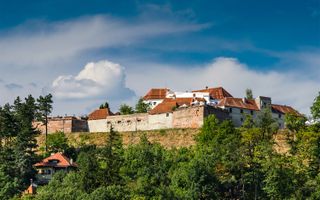 Saxon Wars (Romania, 1450s C.E.)
The Saxon Wars were part of a complicated, confusing conflict among Romanian polities in the 1450s. Rulers from Hungary, Wallachia, Moldavia and Transylvania all wanted power and resources — none more so than the Wallachian Prince Vlad Tepes, better known as Dracula. We already know from existing Assassin's Creed lore that Dracula was a Templar and that he was ultimately killed by an Ottoman Assassin called Ishak Pasha. Cast the player as one of Pasha's agents, who travels to Romania to stabilize the political situation, and the rest of the story is already in place. Exploring cities like Bucharest would be fun, but we want this one mostly for the villain.
Credit: Tom's Guide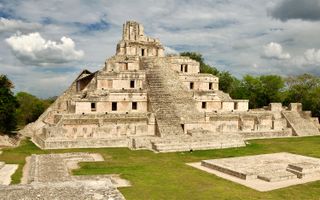 Aztec Empire (Mexico, 1520s C.E.)
In 1519, Aztec Emperor Moctezuma II ruled over one of the largest and most powerful empires in the world; by 1520, he was dead at the hands of Spanish conquistadors. The fall of the Aztec empire is one of history's great tragedies, as well as a cautionary tale about the dangers of unbridled imperialism. But if handled respectfully, this story could make a fascinating chapter in the Assassin's Creed mythos, particularly if you could play as an Aztec warrior attempting to resist Spanish influence. Exploring the great city of Tenochtitlan would be one of the main draws in this time period, and Hernán Cortés would make a great villain — especially if the player could follow Cortés back to Spain for one last assassination in 1547.
Credit: Tom's Guide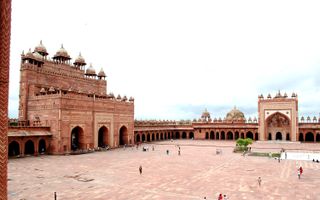 Mughal Empire (India, 1550s C.E.)
The side-scrolling stealth spin-off Assassin's Creed Chronicles: India gave us a glimpse of the Asian subcontinent. But a region as ancient, as diverse and as complex as India deserves a full-fledged open-world title, where players can explore the region's cities and history in greater detail. The Mughal Empire stretched across modern-day India, as well as parts of Pakistan, Bangladesh and Afghanistan. Under the leadership of a charismatic Muslim ruler named Akbar, the Mughals became one of the first world powers to incorporate gunpowder as a regular element of warfare. An empire that wanted to expand its reach all the way across Asia is a perfect breeding ground for Templar enemies — as well as Assassin freedom fighters, who could explore cities like Agra, Delhi and Lahore.
Credit: Tom's Guide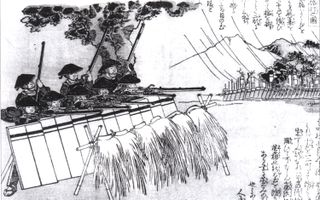 Korean-Japanese War (Korea, 1590s C.E.)
With mountains, rivers, seas, forests, farmlands and rivers, Korea would be a beautiful place to spend a few dozen hours exploring the historic landscapes and assassinating invading Japanese soldiers. In the 1590s, Japan attacked Korea, hoping to use the might of its superior navy to subdue the Hermit Kingdom. Korea eventually prevailed, due to superior engineering and tactics, but not before six years of fierce fighting had elapsed. Playing as a Korean Assassin, we'd be stoked to explore cities like Busan and to meet up with historical figures like Adm. Yi Sun-Shin, inventor of the fearsome turtle ship. There might even be a suitable villain in Japanese warlord Konishi Yukinaga.
Credit: Tom's Guide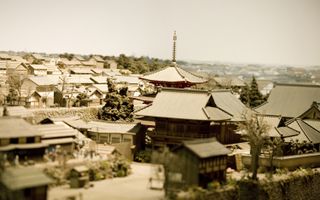 Edo Period (Japan, 1850s C.E.)
Assassin's Creed games tend to take place during periods of great change and social upheaval, and that's precisely what happened at the end of Japan's Edo period, in the 1850s. After a bloody unification in the 16th century, the Edo period represented a time of relative prosperity and tranquility in Japan — and it all changed almost overnight with the arrival of Commodore Matthew Perry and an unprecedented cultural exchange with the United States. The Edo period was also the end of the romantic notion of the samurai, as the once-noble warriors transitioned into the much less exciting category of landed gentry. With greedy, scheming forces on both sides of the Pacific in this period, adapting Assassin's Creed to 19th-century Japan almost writes itself.
Credit: Tom's Guide