WWDC 2018: What We Want From Apple's Big Event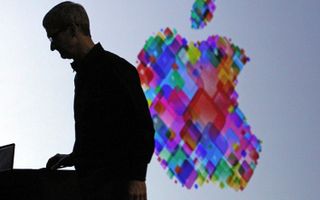 Hey, Apple. We have some ideas.
On Monday (June 4), we will learn about Apple's plans for the future, as Tim Cook and his merry band of Apple executives will take the stage at the company's Worldwide Developer Conference (WWDC). The keynote event tends to focus on Apple's software platforms — iOS, macOS, watchOS and tvOS — but surprise hardware announcements have taken place before.
And while word is that Apple may not give us major changes, so it can focus on stability, we've got a laundry list of hopes and wants and needs we'd love to see revealed on stage at the McEnery Convention Center. From improvements that make iPhones easier to use, to the major fixes that Apple's hardware needs, here's what we want from Apple's big June event.
Credit: Justin Sullivan/Getty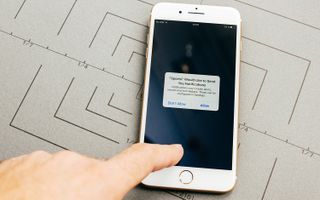 Better notifications in iOS would be a plus
iPhone users rarely look at their Android counterparts with envy, except when the subject turns to notifications. Android simply does a better job at giving users the ability to manage notifications and minimize their distractions. The next version of iOS would go a long way toward closing this noticeable gap just by grouping notifications together instead of listing them chronologically. That would make it easier to spot a notification about a message from my boss, say, rather than a more recent nudge that it's my turn in Words With Friends.
Being able to manage notifications directly from the notifications screen instead of having to dive into Settings would also be a welcome improvement. And those of us with iPhones that don't support 3D Touch would love the ability to clear all notifications in a single bound – especially if rumors about Apple releasing lower-cost iPhones that don't offer 3D Touch pans out this fall. — Philip Michaels
Credit: Shutterstock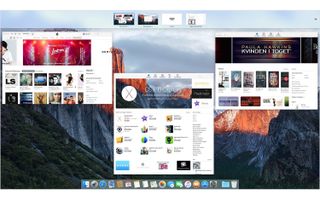 Let us finally close apps right from the Mission Control menu in macOS
I've been asking about this one ever since the MacBook Air was cutting edge. Mission Control comes in handy when I need to see at a glance what apps are open and to quickly move from one to the other. But you can't close apps from this view, which is just strange and frustrating. Windows 10 lets you do this simple task with its Task View. — Mark Spoonauer
Credit: Apple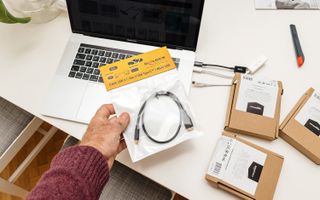 Provide better support for USB-C docks
Maybe it's just me, but I find that my 2016 MacBook Pro has a lot of trouble connecting to USB Type-C docks like the Pluggable USB-C dock. Even after downloading the right firmware, sometimes my desktop will show up on only one of my two Dell monitors, forcing me to either unplug the notebook and plug it back in, or to unplug the dock itself and plug that back in. Neither is an elegant solution. — Mark Spoonauer
Credit: Shutterstock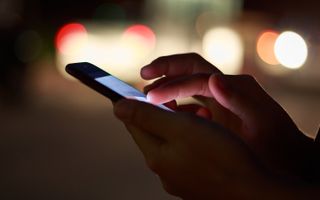 Universal Night Mode for iOS and macOS, please
Night mode, which shades apps in a darker hue, is the best way to use any app that offers it. Why can I say this with such certainty? I'd bet that most people are trying to avoid the eyestrain that comes with staring at their iPhone, which we all hold more intimately — closer to our faces — than most other devices. The darker interfaces you get with a Night Mode, which Apple should build into all of its apps — stops your phone from blasting your face with a spotlight of white light. — Henry T. Casey
Credit: Shutterstock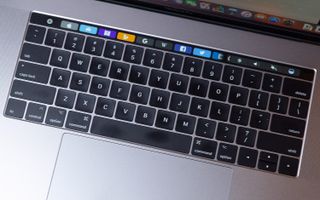 A better MacBook keyboard (yes, it's a software event, but it's not impossible)
One of the biggest Hail Mary passes in our list is Apple announcing anything good about its much-maligned MacBook keyboards. Yes, WWDC isn't typically a hardware show, but the combination of a class-action lawsuit and condemnation from even its most-loyal users could push Tim Cook & Co. to say something about this elephant in the room. Especially when many journalists in the audience could be using Apple's modern MacBooks, and feeling the pain personally. — Henry T. Casey
Credit: Tom's Guide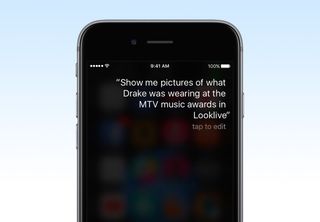 A better, smarter Siri is needed
Nearly seven years after it first arrived on iPhones, Siri remains a bit of a work in progress – good for controlling iPhone functions and interacting with iOS's built-in apps, so-so when working with third-party apps and hit or miss when it comes to answering questions. It may be too much to ask Siri to be as smart as Google Assistant, given that the latter has access to Google's knowledge graph, but we hope to see Siri give more answers in iOS 12 that are better than "Here's what I found on the web."
Apple should continue to open up its assistant to third-party apps, too: Controlling podcast and music apps not built by Apple seems like a no-brainer, and we wouldn't mind being able to book flight and hotel reservations with Siri, either. — Philip Michaels
Credit: Apple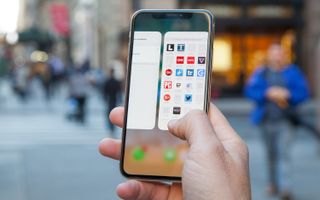 Let people close apps on iPhone X by just swiping up
The How to Close Apps on the iPhone X has been our most popular how-to article for several months running, and that's not good for Apple. No one should have to look up how to do something so simple. And that's because it takes multiple steps to close apps. You have to swipe up, then long press an app, then swipe it away. Apple should remove the middle step, pronto. — Mark Spoonauer
Credit: Tom's Guide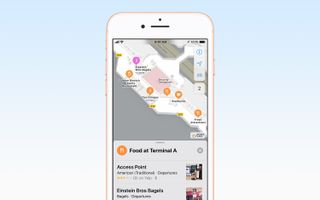 Build a Better Maps app
Perhaps I'm beating a dead horse here, but Apple Maps still needs to catch up with Google. Apple has gotten much better in big cities, but outside of those metropolitan areas the app still has a way to go. And Google Maps shows far more detail, like buildings and parks, that Apple often doesn't.
Apple still doesn't have the same vast amount of public transportation options that Google offers outside of big cities, and it doesn't seem to update its data as often. The company needs much more data to make its maps seem more comprehensive, even if it no longer has the reputation of misleading you as much as it used to. — Andrew E. Freedman
Credit: Apple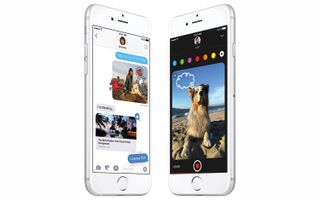 iMessage for Windows 10
Look, I get it, iMessage is what keeps a lot of people, myself included, clinging to their Macs. But having seen Microsoft's upcoming My Phone app for Windows 10, I can't help wishing Apple would play ball. Make PC users still need an iPhone to use it, but allow the best messaging — with encryption — on Windows 10.
It would still make an iPhone the best phone to own and open up the best parts of iMessage to everyone who owns it, even if they have a Mac. You don't want all your Windows users switching to Android for better messaging with their PC, do you? — Andrew E. Freedman
Credit: Apple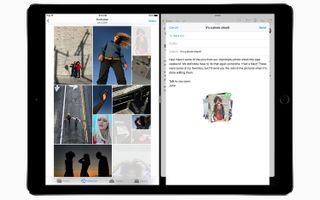 Share Sheets in Mail.app on iOS
Share sheets, the templates that allow you to speedily send stuff from one app to another — such as playlists from Spotify via iMessage, and Photos to Twitter — are invaluable for productivity. If you give users that same function for emails, they can speedily create calendar events based around requests, share newsletters with friends and more. — Henry T. Casey
Credit: Apple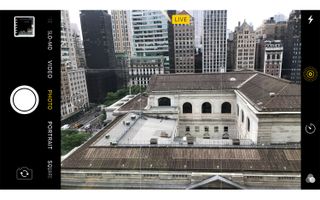 Live Photos to GIFs conversion in iOS would be great
Apple's Live Photos capture the moments before and after you hit the shutter, which should make for the easiest way to create GIF images. Unfortunately, Apple only allows you to animate these images into short videos, and not animated GIFs. Why Apple would hold back from such a feature, when GIFs are the most-loved parts of life online, is beyond me. — Henry T. Casey
Credit: Apple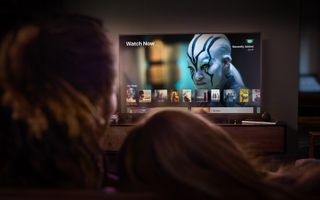 A TV app that looks like the one Apple advertises
Apple's TV app — according to images on Apple.com — shows real-time previews of the content it's promoting. Unfortunately, when I open the app on my 4th Gen Apple TV, the app is comprised more of stock photos of each news show (CNN with Wolf Blitzer) or sports game (my Yankees) I could click to see more of. If Apple could actually pipe in an image from the current broadcast, I'd get a better sense of what is happening live, so I'd know if I really want to click on it. Save me those clicks, Apple. — Henry T. Casey
Credit: Apple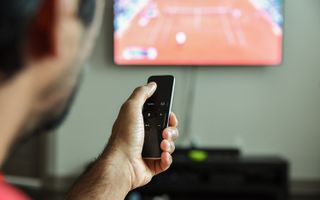 More third-party app support for the Siri Remote
The Apple TV is a decent pick, as streaming boxes go, but it's the Siri remote that sets it apart. Hold down the button and ask for something to watch, even if it's just "something to watch," and Siri will do the rest. That said, its selection of apps that support the remote is underwhelming compared with some of its competitors — that could change. I'd also love to see HomePod integration with Apple TV. The ability to ask my HomePod to open an app on my TV seems like the next logical step in the expansion of Apple's smart-home ecosystem. — Monica Chin
Credit: Shutterstock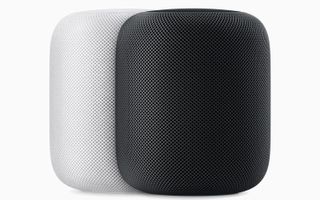 More streaming options for HomePod
The HomePod has a lot of potential. But when it comes to features — and streaming options in particular — Apple's Siri-enabled smart speaker still trails behind its competitors from the likes of Amazon and Google. I'd be much more likely to throw out my Echo if the HomePod could play my music from Spotify, Pandora or literally any other streaming service that isn't Apple Music. By boxing out non-Apple Music devotees (Spotify alone has over 140 million monthly active users), the HomePod is limiting its audience. — Monica Chin
Credit: Apple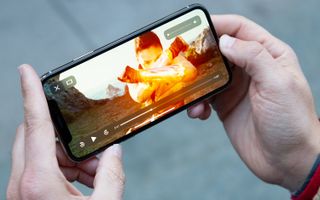 Let videos run in landscape while my phone is locked in portrait
I use an Plus-size iPhone, and when I'm lying down, I don't want my home screen or my apps to go into landscape mode. So I lock my phone in portrait. But then I can't watch videos in their full-screen glory. Apple needs to separate videos from locked portrait orientation (or at least make it an option), so that you can always see them in full-screen. Then I could browse the web in bed and not worry about constantly opening the control center. — Andrew E. Freedman
Credit: Tom's Guide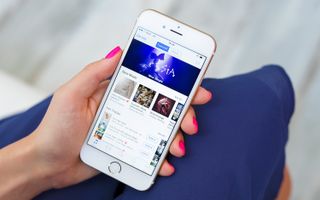 Replace iTunes with new, separate Music/Podcasts/Devices apps
iTunes may have been Apple's most influential app since its launch in 2001, pioneering a new era of digital audio and helping turn the iPod and iPhone into global sensations. Yet the time has come to break apart this now-bloated resource hog, which has grown increasingly difficult to use and overstuffed with features through the years.
We'd like to see iTunes' duties divided into individual apps that mirror their iOS counterparts: The Apple Music, podcasts and TV apps already offer superior experiences, and device management should be spun off into a new app or integrated into macOS System Preferences. — Nick Bush
Credit: Shutterstock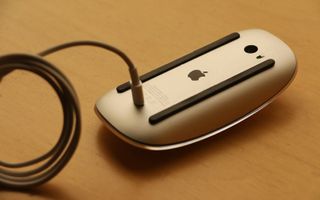 A mouse that can be charged while using it
My Magic Mouse 2 is a constant source of frustration, and it's my own fault. I use the second-generation, Apple-designed mouse with a MacBook Air and external Dell monitor as part of my office setup. At first, I loved this mouse. It's sleek, stylish and comfortable to use. But the accessory charges via a Lightning port located in an extremely inconvenient spot: the underside of the mouse. That means I can't use the mouse while it's charging.
No big deal, I thought, until the first time a warning popped up on my MacBook that the mouse was close to dead. I couldn't use it for 30 minutes while it charged, just as I was in the middle of researching a story. Sure, I could charge it overnight, but I usually leave work thinking about my plans for the evening or making mental notes of items to check off my to-do list the next day. The last thing I think about is my mouse's battery life. Apple, please give the Magic Mouse 3 a user-friendly charging port! — Caitlin McGarry
Credit: Shutterstock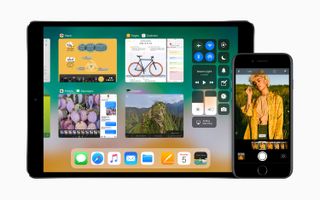 Break out media playback controls from Control Center
I like the Control Center that Apple introduced in iOS 11. I use it every day, for quick access to my iPhone's flashlight or to toggle Do Not Disturb on and off depending on my mood. What I don't care, though, is the way Apple shoehorned music and podcast playback controls into a corner of the Control Center, with only tiny buttons letting you play, pause, skip ahead or rewind.
Oh, for the days of iOS when playback controls got their very own panel. In fact, we'd even suggest that the first swipe up summon a screen dedicated to those controls, since those are the ones people likely will want to access, with a second swipe bringing up the rest of the Control Center functions. And if Apple can come up with a more elegant solution – more elegant than wedging controls in where they don"t really fit, that is – we're all ears. — Philip Michaels
Credit: Apple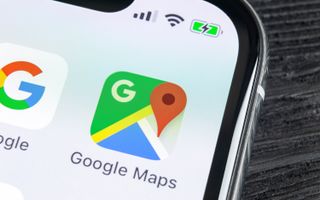 Let me make Google Maps the default maps app in iOS
I don't care whether Apple has made improvements to Apple Maps since its debacle of a debut. I'm never going back, which is why I'd really like Apple to open up its walled garden and allow me to make Google Maps the default option for navigation. I find it to be more reliable and faster at delivering turn-by-turn directions. Plus, Waze goodness is built in to avoid congestion and find alternate routes. Do the right thing, Mr. Cook. — Mark Spoonauer
Credit: Shutterstock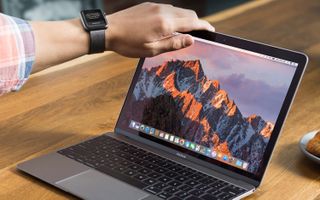 Add touch support to macOS. A boy can dream
Rumor had it that Apple is working on an ARM-based laptop with a touch screen. But then that rumor turned out to be sketchy at best, because the same N84 code name for the device is apparently being used for an upcoming iPhone X model. But that doesn't mean that building a macOS touch laptop is a bad idea. Windows 2-in-1s have shown that it's easy to get around Microsoft's OS with just a finger, and Apple could go further by adding Apple Pencil support to macOS.
I know, I know. Tim Cook said in April than a hybrid Mac/iPad device would be bad for users, stressing that "we don't believe in sort of watering down one for the other." In the meantime, expect more synergies between iOS and macOS. — Mark Spoonauer
Credit: Apple