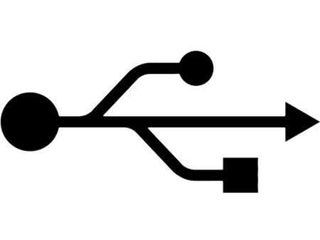 A Connector For All Seasons
The USB standard showed up in the mid-nineties and quickly established itself as a speedy and user-friendly data transfer connector. Today, Universal Serial Bus has an assured spot in the consumer electronics business. Everything from mice and printers to MP3 players, heaters and coolers, and even USB aquariums rely upon it.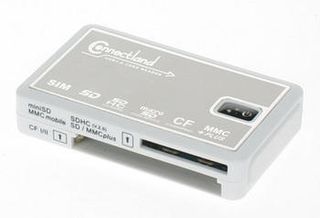 Connectland Memory Card Reader
Card readers are especially useful on the road, and to our delight this one supports 81 different formats. Connectland's device reads CompactFlash I and II, Mini SD, and even obscure formats like HS-MMC, or even RS-MMC. Icing on the cake: The device can read SIM cards, too. Compatible with Windows and Mac OS, with transfer speeds up to 480 Mbps.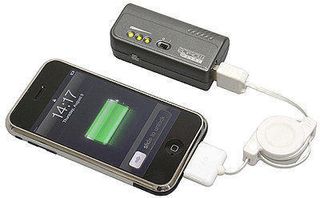 Just Mobile Gum Mini Emergency USB Charger
Don't you hate it when you're talking on the phone and that distinctive "beep," signaling a low cell phone battery, brings an end to your conversation? This emergency battery will put an end to this daily inconvenience and give your phone an extra burst of life. First charge the charger via USB at a computer, then plug it into your phone via its USB cable. The Just Mobile Gum charger lasts until each of three LED lights extinguishes. The device is so light and tiny that even casual mobile phone users should consider it.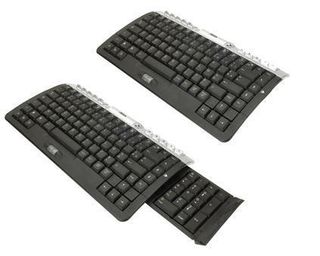 Heden Mini Keyboard
At one point or another, every desktop aficionado finds himself using a laptop. The reduced keyboard size can be uncomfortable, but Heden's Mini Keyboard, complete with retractable number keypad, can make the laptop life easier to bear. It is small enough to fit easily in a computer bag, and features a cable case to keep things tidy. The keyboard has all the classic multimedia keys, and, naturally, a USB port.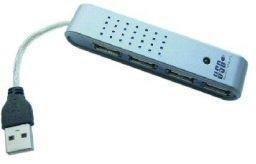 Mini USB Hub
If you lug around an MP3 player, digital camera, external hard drive and multiple other devices, a USB Hub might come in handy. Every device we've featured here is especially tiny, and this hub is no exception. In fact, it would be tough to make it any smaller. It is equipped with four USB 1.1 ports, but it is compatible with USB 2.0. Unfortunately, USB 2.0 cables and devices will be reduced to USB 1.1 speeds with this hub.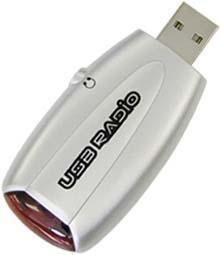 Thanko USB FM Radio Receiver
Bored with your MP3 player? Give FM radio a try. Even if you're not connected to the Internet, Thanko's USB key with integrated FM receiver connects to a computer and scans the airwaves for local stations. The USB drive can also be set to record pre-programmed time slots on specific stations using included software.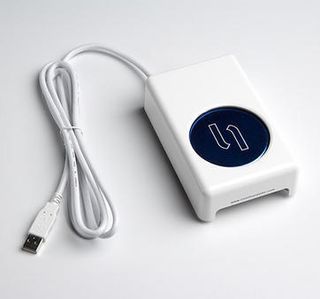 CoolIT USB Drink Cooler
The longest day of the year, June 21, is almost here and with it comes summer heat. If waging war at the office makes you lose your cool this summer, a cold drink might help lower your temperature. CoolIT Systems' drink cooler connects to your computer via USB. Place a can or glass on the tray and the temperature will chill out after only a few seconds using thermoelectric effects. Cool!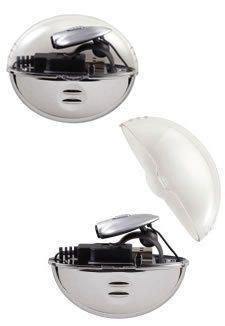 Targus Notebook Light
We couldn't write an article on portable USB peripherals with out including a USB notebook light for keyboard illumination in darkened rooms or on night-time flights. They come in all sizes, shapes and colors, but Targus' general product quality made us vote in favor of this light-weight light, which is packed in a round container and easy to angle because of its retractable cord. Plus, Targus offers a two-year warrantee on this product.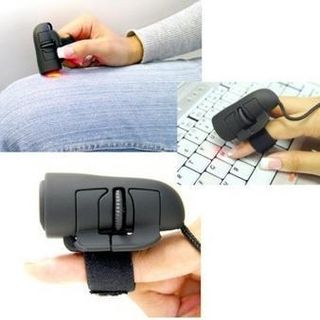 Optical Finger Mouse
Here's an unusual USB device: Slip it on your hand, and control cursor movements with just two fingers. The LED located on the front tracks movement; it is controlled by two buttons and a mouse wheel. No tabletop or mouse pad is required—this thing will operate on your jeans. Lefties need not apply—the Optical Finger Mouse is designed for right-handers only.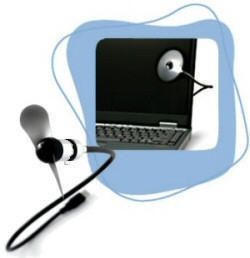 Thermaltake Flexible USB Fan
Like the drink cooler, this fan can make hot summer days at the office more bearable. The fan has soft blades to prevent injury, and, according to the manufacturer it consumes no more than 5 minutes of battery power per hour.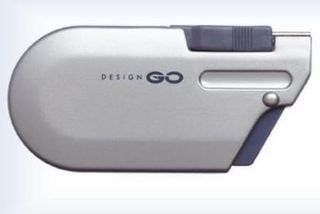 Design GO USB Extension
Some computers have USB ports in strange places, making it tough to stretch a short cable from one side of the computer to the other side of your desk. The solution is a USB extension cable. Design Go's version adds another 4.5 feet of cable to your toolbox.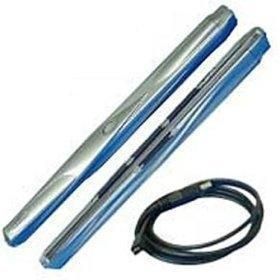 Planon Docupen R700
Grab pages or images from paper materials without finding a copy machine by taking advantage of a pocket scanner. Planon's Docupen is barely longer than a fountain pen and easily fits into a bag or even your pocket. With this tool you can digitize any flat surface into black and white. According to Planon, 100 pages can be scanned before reaching filling up the scanner's 2 MB memory limit. It synchronizes and recharges itself when linked to a computer via USB.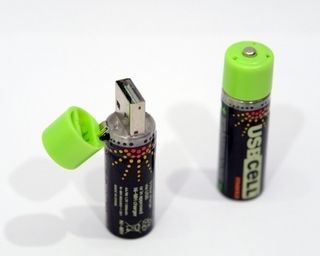 USB Batteries
If you can charge just about any other device via USB, why not charge batteries, too? These batteries look a little odd, but they may simplify your life if you'd otherwise have to carry a battery charger. It takes five hours to completely recharge each of the two AA batteries in the pack. A light indicates when they are fully recharged.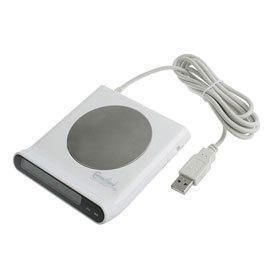 Connectland USB Cup Warmer
You've seen the drink cooler, now see the device that does the opposite. Connected via USB, it will, in a few seconds, reheat your tea, coffee or hot chocolate to a toasty temperature. But it is also a multi-tasker: A built in clock and 4-port USB hub keep the warmer busy even when you don't need it to heat things up.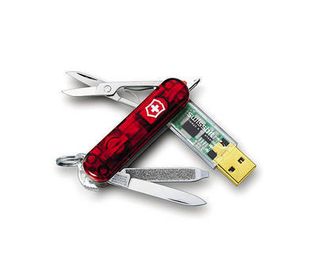 Victorinox 2GB USB Pocket Knife
If only McGyver could see this. This USB Swiss army knife is all you need to be a high-tech action hero. It is equipped with a 2 GB USB key, an LED light, a ball point pen, a file, a screw driver, scissors and a knife. And because its made by Victorinox, you know it won't fall apart. Just don't take it on an airplane!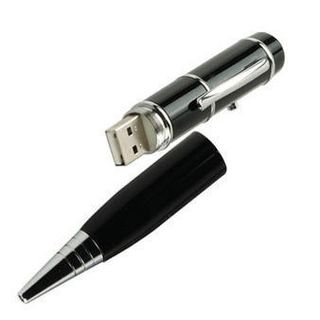 USB Fountain Pen Laser
This USB fountain pen's goal is to reduce the clutter in your pockets. It combines three different functions: A laser pointer, a black fountain pen and a 1 GB USB 2.0 key. There is also an encryption system built-in to the key to ensure data security.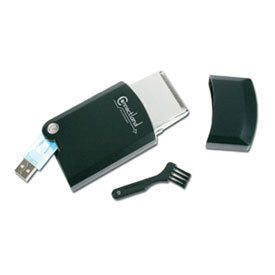 Connectland USB Shaver
Cut down on facial hair and unnecessary charger cables with this USB Shaver. Charge it via USB—it takes about 2-5 hours—then clean up your face. Leave your plug-in shaver at home.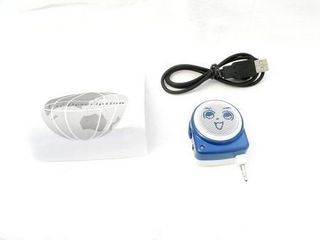 Mini USB Speaker
If you want to pump up the volume on your MP3 player, this tiny USB speaker will help by bringing music from any device's audio mini-jack out into the open. There are many reasons you wouldn't want to connect the MP3 player to your computer and its speakers (for example, each iPod can only be paired with a few computers). This speaker charges via USB and holds five hours of standby time. Its battery takes one hour to charge, and the speaker itself comes in white or blue.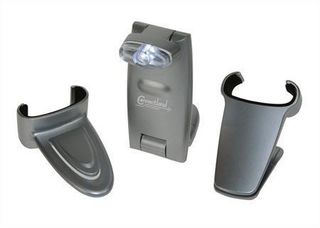 Connectland Rechargeable USB Lamp
Earlier we featured a notebook illumination device, but this light is different: It's for lighting up a book. Charge it for three hours via USB, then clip it onto any reading material. The 180-degree rotating head helps you see even in tricky situations.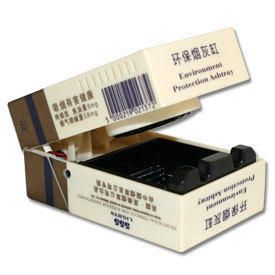 USB Air Purifier
Gadgets and smoke don't mix. Clear the air in a European café or any crowded public area with this air purification system that looks like a box of cigarettes but can suck power from a USB port or two AAA batteries.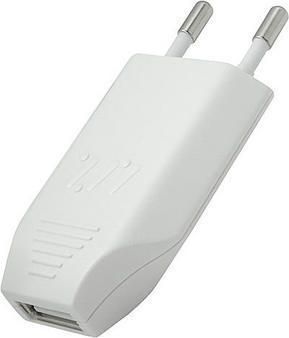 Novodio USB MiniPlug
Imagine being stuck with a device that only charges via USB (such as some MP3 players), but you don't have a computer handy. Novodio's USB plug lets you draw juice for your device from any wall socket by integrating a female USB connector into a tiny wall-charger. It sold with iPod and iPhone-compatible cables, or a car-charger connector.