EA E3 2017 Highlights: Star Wars, Need for Speed, Madden and More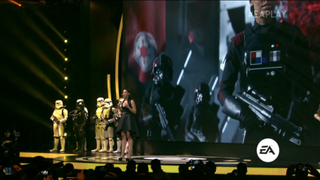 The best of EA at E3
Electronic Arts has officially kicked E3 2017 off with its EA Play conference, where we got our first look at new content from Star Wars Battlefront II, Madden NFL 18, Battlefield 1 and more. We even saw some all-new games, including innovative co-op experience A Way Out and an epic new sci-fi game from BioWare called Anthem. Here are the biggest highlights.

Star Wars Battlefront II Looks Insanely Epic
EA Play gave us our first taste of Star Wars Battlefront II's epic Assault on Theed mode, where 40 players threw down on the beautiful royal palaces of Naboo. Tanks, battle droids, Darth Maul -- they were all there, and they looked gorgeous. EA also confirmed that Force Awakens stars Finn and Captain Phasma will be in the game, and that all post-release characters and vehicles will be free. Nov. 17 can't come soon enough.
Battlefront 2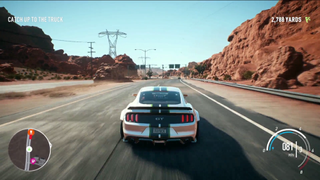 Need for Speed Goes Faster, More Furious
In Need for Speed Payback, you'll have three characters to control throughout the story, and you'll encounter some old features from previous titles. But there's also new mechanics coming to the game.The gameplay shown at the event featured a "Highway Heist" mission, in which the main characters have to steal a car stored inside a moving truck. The featured car was a Mustang GT, which sideswiped aggressive enemies as it pursued the truck. Eventually, the car pulled alongside the truck as one of the other characters jumped onto the truck. The action then switched to the now-stolen car as it faced a plethora of vehicles as a cliffhanger to end the demo.

Madden NFL 18 Gets Dramatic
Like FIFA 17 before it, the next Madden NFL game will get a dramatic story mode that chronicles a player's journey from childhood football dreamer to college superstar. No word yet on how badly the Madden curse will affect cover star Tom Brady.
Madden 18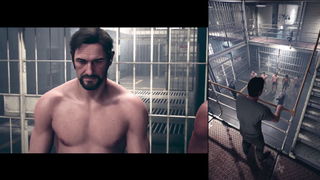 A Way Out Redefines Co-op Gameplay
A new EA Original title is in the works from the studio that made Brothers: A Tale of Two Sons. It's called A Way Out and features two men, Vincent and Leo, attempting to escape a prison. However, escaping the compound is only the beginning. You'll have to continue to evade law enforcement as you take care of some personal business.
The game will feature co-op gameplay, but the developers stated that it's best experienced in split-screen rather than online. You will have to work together to distract enemies, run away from from cops, and even rob convenience stores. The game is scheduled to come out in early 2018.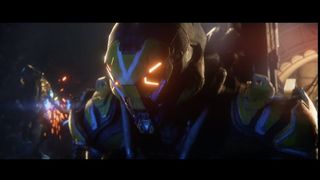 BioWare's New Game is Called Anthem
Mass Effect developer Bioware is back and it's showing a brand new game. At EA Play the studio teased Anthem, which seems to show an alien setting. The very short trailer featured humans hiding behind a wall and preparing for combat with a new suit of armor. The area beyond the wall seems to have some potentially hostile creatures.
A new game is exciting, but moreso when it's coming from Bioware. We'll see more of it at the Xbox briefing tomorrow.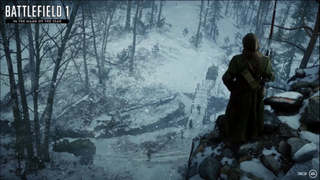 Battlefield 1 Gets Night Maps, Female Soldiers
DICE's popular shooter, Battlefield 1, is back this year at EA Play and the developer showed off more content for the game. For instance, you'll be able to fight in the nighttime with new "Night maps."
The studio also showed the upcoming In the Name of the Tsar DLC, which comes out in September. New maps and even female characters will come with the new content. The trailer the company showed at the event features the same Battlefield combat, but in the snowy tundra of Russia, and it features the new female soldier.
A new game mode is also coming to the franchise later this year. However, EA will reveal more details in August.