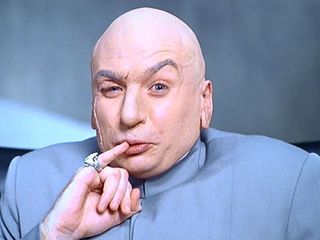 WikiLeaks has certainly been a hot topic of discussion during recent months with the release of the Afghan War Diaries and the more recent slow unveiling of a cache containing 250,000 confidential U.S. diplomatic cables. The latter release has splashed across newspaper headlines and fired up a political outrage, with the White House condemning the "unauthorized disclosure" of the cables and warning that revealing certain documents could disrupt American operations abroad and put American diplomats at risk.
That said, it should come as no surprise that a previous case against WikiLeaks founder Julian Paul Assange has been conveniently reopened and recently upheld by an appeals court. The case against Assange supposedly has nothing to do with the recent WikiLeak activities, however the International Criminal Police Organization (Interpol) now has him on the wanted list not for espionage, but for previously-dropped sexual allegations.
The notice for Assange's arrest, found here, lists him as a 39-year-old man from Townsville, Australia wanted for sex crimes. The actual warrant was issued by the International Public Prosecution Office in Gothenberg, Sweden and stems from accusations of rape and sexual molestation made by two Swedish women he met during a WikiLeaks-related trip back in August.
But the Swedish authorities eventually withdrew the warrant. Chief prosecutor Eva Finne told the press that there "wasn't a reason to suspect that he committed rape." and the rape charges dropped, Although he admitted to having unprotected sex with both women, Assange began throwing out accusations of a possible "smear campaign," possibly ignited by an enemy of WikiLeaks.
Unsurprisingly, the sexual accusations and resulting warrant arrived just after WikiLeaks released more that 70,000 secret military documents regarding NATO's Afghan War.
Now after the release of the U.S. Diplomatic cables, the previous sexual assault case against Assange has been reopened and an EAW (European Arrest Warrant) has been issued to detain him for questioning. The reasons behind the case re-activation is unknown at this point. Mark Stephens, Assange's London-based lawyer, said a EAW must be based on a formal charge, and thus the current warrant is essentially invalid.
"Julian Assange has never been charged by Swedish prosecutors," Stephens told the Guardian. "He is formally wanted as a witness. All we have is an English translation of what's being reported in the media. The Swedish authorities have not met their obligations under domestic and European law to communicate the nature of the allegations against him in a language that he understands, and the evidence against him."
Currently the United States is in "an active, ongoing criminal investigation" to determine if the cable leaks violated Washington's Espionage Act. Other countries are already taking legal action while others are still considering the option.
So where is Assange now? The WikiLeaks founder is reportedly at a secret location somewhere outside London, England. He is supposedly joined by his fellow hackers and other WikiLeaks enthusiasts. He may eventually migrate to Ecuador, as its government on Monday offered the WikiLeaks founder asylum.
"We are ready to give him residence in Ecuador, with no problems and no conditions," Ecuador's foreign minister, Kintto Lucas, said.