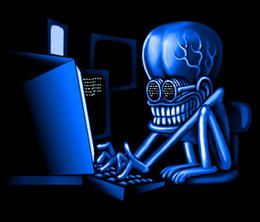 The Department of Justice announced on Friday that a Swedish credit card payment processor was sentenced to 48 months in prison and to pay $650,000 in forfeiture for his role in an international cybercrime ring that netted $71 million.
According to the Department of Justice, 37-year-old Mikael Patrick Sallnert was arrested in Denmark on Jan. 19, 2012, and extradited to the United States in March 2012. He pleaded guilty on Aug. 17, 2012, to one count of conspiracy to commit wire fraud and one count of accessing a protected computer in furtherance of fraud.
Sallnert was responsible for facilitating payment processing that collected millions of dollars from victims who were duped by the scareware software created by his co-conspirators. In his plea agreement, he admitted to knowing that his payment processing service would be used to acquire funds fraudulently, that victims would be duped into purchasing fake software.
"Payment processors like this defendant are the backbone of the cybercrime underworld," said U.S. Attorney Durkan. "As an established businessman, this defendant put a stamp of legitimacy on cyber criminals. He was involved in defrauding thousands of victims, and his actions contributed to insecurities in e-commerce that stifle the development of legitimate enterprises and increase the costs of e-commerce for everyone."
This scareware ring supposedly tricked approximately 960,000 innocent victims into purchasing fake anti-virus software. Scareware is essentially a trojan that's silently installed on a PC and pops up an alert claiming to have discovered numerous (bogus) infections in the system. To eradicate these threats, users are encouraged to purchase the anti-virus software through "aggressive and disruptive" notifications. Those who eventually cave in fork over their credit card to "activate" the fake anti-virus client.
This is where Sallnert came in. According to court documents, between approximately August 2008 and October 2009, the payment processing mechanisms established by Sallnert processed approximately $5 million in credit card payments on behalf of the scheme.
"The scareware scheme used a variety of ruses to trick consumers into unknowingly infecting their computers with the malicious scareware products, including web pages featuring fake computer scans," the DoJ said. "Once the scareware was downloaded, victims were notified that their computers were infected with a range of malicious software, such as viruses and Trojans and badgered into purchasing the fake antivirus software to resolve the non-existent problem at a cost of up to $129."
The prosecution of Sallnert is part of Operation Trident Tribunal, an ongoing, coordinated enforcement action targeting international cybercrime. This particular case is being investigated by the FBI Seattle Division Cyber Task Force and other FBI entities.