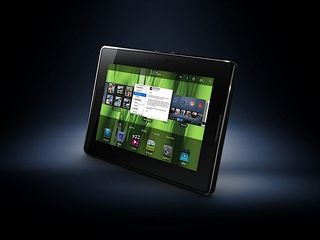 This week Research in Motion debuted its much rumored PlayBook tablet. Before it was unveiled, one of the bigger rumors was that the BlackBerry maker would pass on the opportunity to use a version of its BlackBerry OS optimized for tablets and instead opt for a complete new OS from QNX. At the time it seemed unlikely as sources also said RIM would ditch BlackBerry OS and eventually put the new QNX operating system on all of its devices. It just didn't make sense to those who knew RIM had just finished a major overhaul of its BlackBerry OS.
Sure, it may have sounded crazy then but when the unveiling of the PlayBook revealed a new OS, the outlook for BlackBerry OS started to look a little cloudy. Yesterday, a RIM VP told attendees at DEVCON that Research in Motion would be ditching BlackBerry OS and putting the WebOS-like QNX operating system on all of its devices. Though the new OS is called 'BlackBerry Tablet OS,' Wall Street Journal sources last week said the company would be optimizing the software for smartphones before transitioning to the new platform.
When contacted by InformationWeek regarding the VP's comments, RIM's PR team said they weren't confirming or denying anything with regard to switching to a new OS. When they were told what the VP had revealed to developers, the public relations team said they were unaware the comments had been made. Loose lips at RIM or just a case of poor communication?
Source: InformationWeek