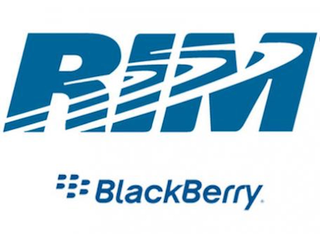 Contract electronics manufacturer Celestica Inc said on Monday that it will stop making products for struggling mobile device vendor Research and Motion (RIM) over the next three to six months.

RIM is Celestica's biggest customer, but the BlackBerry maker accounted for only 19-percent of the first-quarter revenue, down 16-percent from a year earlier. The drop is reportedly due to a weak demand for BlackBerry products.

"Celestica has been a high-performing manufacturing supplier for RIM and will work closely with RIM throughout the transition," Celestica said in a press release. "As discussed on the company's first quarter results conference call on April 24, Celestica has been working with RIM as it assesses its supply chain strategy. Celestica estimates that prior to any recoveries, its restructuring charges will not exceed $35 million."

Previously Celestica handled RIM's higher-end products including the Bold 9900 and the Curve 8520. It also provided some after-market services from its operations in Mexico, Romania and Malaysia. However the company warned back in April that the volume of business and product manufacturing locations for RIM would likely change.

Two weeks ago, RIM officially discontinued the 16 GB version of its poorly selling PlayBook tablet. The company will phase out the PlayBook once current stock at retailers is finally depleted. RIM said it will continue to manufacture the 32 GB and 64 GB models.

Back in March, RIM announced its 4Q fiscal 2012 results, reporting revenue of $4.2 billion, down 19-percent from the third quarter. BlackBerry shipments were 11.1 million units, down 21-percent in the same quarter. GAAP net loss in Q4 was $125 million or $0.24 per share diluted; adjusted net income of $418 million or $0.80 per share diluted.

Over the past two years, RIM's share of the U.S. smartphone market has taken a serious plunge, falling from 44-percent to a mere 12-percent. Overall RIM has lost nearly 75-percent of its market value since last June. Recently RIM told investors that it may face an operating loss for the current quarter. It even hired on bankers from JPMorgan Securities and RBC Capital Markets to help with a financial "transformation."

In addition to Celestica, RIM has additional suppliers Flextronics International Ltd and Jabil Circuit Inc. But with RIM out of the picture, Celestica said it will continue to manufacture servers and other products for branded manufacturers such as IBM Corp and Cisco Systems Inc. As previously stated, the company expects restructuring charges of up to $35 million prior to recoveries.

"Celestica is reaffirming its second quarter financial guidance that was provided on April 24. The company anticipates revenue to be in the range of $1.65 billion to $1.75 billion, and adjusted net earnings per share to be in the range of $0.20 to $0.26," the company said on Monday.

More details about Monday's RIM-related announcement will be provided as part of the company's second-quarter results press release and conference call, which are scheduled for Friday, July 27, Celestica added.