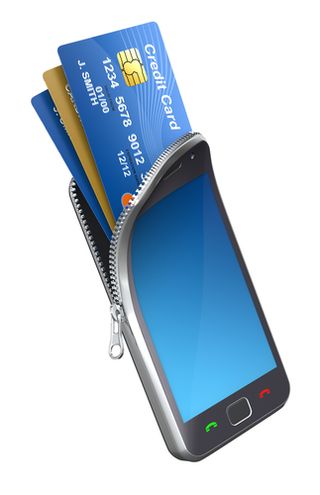 Tuesday Google said that American Eagle Outfitters, Bloomingdales, Champs Sports, The Container Store, Foot Locker, Guess, Jamba Juice, Macy's, OfficeMax and Toys"R"Us are now Google Wallet "SingleTap" merchants. Customers can now pay, redeem offers, and earn loyalty credit simply with a single tap of an NFC-enabled smartphone.
"With Google Wallet in hand, you can walk into a Jamba Juice, American Eagle Outfitters or any other partner store," said Google's Spencer Spinnell, Director, Emerging Markets. "Once you've ordered that Razzmatazz smoothie or found the right color Slim Jean, head straight to the cashier and tap your phone to pay and save—that's it. You don't have to shuffle around to find the right coupon to scan or rewards card to stamp because it all happens in the blink of an eye."
In addition to the SingleTap merchants, other North American retailers have already signed on to serve as "Tap and Pay" merchants using the MasterCard PayPass system including CVS, Walgreens, RadioShack, Sunco, Jack In The Box and seven others. These Tap and Pay merchants are different from the SingleTap retailers in that they currently don't offer loyalty credit or special offers.
Consumers interested in checking out the Google Wallet experience can enter their zip code in the "Where It Works" section of the Google Wallet website. This will pull up other participating retailers like McDonald's, 7-11, BP, Rite Aid, The Home Depot, Petco, Best Buy and many more. Chevron, D'Agostino, Pinkberry and Subway plan to support Google Wallet in the near future, the company said.
However the drawback to Google Wallet, at least for now, is that it's only available on one phone: the Sprint Nexus S 4G which Google says is receiving the new feature through a software update. Payments also rely on a Citi MasterCard or a virtual Google Prepaid Card (which is funded by your credit card). Users with non-NFC phones can reportedly obtain a special sticker from Google, but reports also indicate that it's limited -- it's no "quick-and-dirty fix" to make a smartphone NFC-capable. That said, Google Wallet is a great tool in simplifying purchases, but extremely limited. Still, it's a start.
Tuesday Google said that the Wallet app's "Offers" tab has been updated to include a new "Featured Offers" section with discounts that are exclusive to Google Wallet. "Today, these include 15-percent off at American Eagle Outfitters, 10-percent off at The Container Store, 15-percent off at Macy's and an all-fruit smoothie for $2 at Jamba Juice," the company said in a blog. "There are many more Google Wallet exclusive discounts to come, and you can save your favorites in Google Wallet so they'll be automatically applied to your bill when you check out."
Google launched the Google Wallet app back on September 19 which works with over 300,000 MasterCard PayPass merchant locations. VISA licensed its payWave NFC system to Google the next day, although there are no signs of VISA-based participating retailers listed on Google's website.
(Credit card image from Shutterstock)