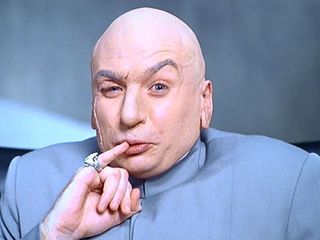 This week five of the largest Internet service providers offered information about how they are implementing the new "six strikes" Copyright Alert System, a method to curb piracy by sending out informative letters, warnings and possible data throttling. This new system, which focuses on wired-based connections like cable and DSL, also allows ISPs to terminate connections to repeat offenders. However so far the major ISPs have chosen not to take that route although that stance could certainly change in the future.
The Copyright Alert System is now officially open for business, and Comcast, AT&T, Verizon, Cablevision and Time Warner Cable are offering hints to subscribers as to what to expect.
"Artists, movie makers and other owners of content join public peer-2-peer (P2P) networks to see if the music, movies, and TV shows they've made available are being shared without permission and in violation of U.S. copyright law," states the Center for Copyright Information. "If they notice that a file is being shared illegally, they notify the appropriate Internet Service Provider (ISP) and that ISP, in turn, passes on that notice to their subscriber as a Copyright Alert."
Comcast wrote a lengthy explanation which details three sets of alerts. The first two focus on information while the second two are warnings. The last two alerts are focused on mitigation, and require customers submit an appeal to the American Arbitration Association, suffer with a hijacked browser, and call a Comcast representative. All alerts will be sent by both email and an in-browser alert.
"If the customer does not file the appeal, after 14 days a mitigation alert is applied in the form of a persistent in-browser alert that requires a customer to call our Comcast Security Assurance (CSA) team. The CSA team provides further education and information about copyright infringement and only they have the ability to remove the in-browser alert from the customer's web browser."
AT&T told BGR that it has no plans to disconnect or throttle data, but instead will provide a series of alerts meant to educate subscribers about piracy. After the fourth alert, repeat offenders are required to review "educational materials". Unlike Comcast, AT&T doesn't have any plans to hijack the customer's browser.
Cablevision stated this week that after four alerts, customers will be allowed to challenge the copyright allegations within 14 days of receiving the fifth and sixth warnings. If copyright infringement still continues, then Comcast will suspend the Optimum Online service for 24 hours.
"If [content owners] detect an Optimum Online IP address sharing their content without their permission, they will inform Optimum, and Optimum will send an alert to the customer assigned to that IP (Internet Protocol) address," the company states. "As the primary account holder, you are responsible for making sure your Optimum Online service is not engaging in copyright infringement."
Rival Time Warner Cable will offer something similar although the company will switch on a "browser lock" or "landing page" – instead of suspending service – that can only be reversed by a call to a Time Warner Cable rep. For the curious, the company has uploaded a sample letter which lists what the customer downloaded, how and when. However the company does state that based on the DMCA, its policy is to terminate service of "any subscriber or account holder who is a repeat infringer".
As for Verizon, it is the only ISP in the group that will actually throttle customers. After a series of alerts, the company will force repeat offenders into watching "instructional videos about copyright and legal methods of downloading content." If the piracy continues, then data flow will be reduced to dial-up speeds for up to three days. Customers will get a warning about the speed reduction two weeks before the throttling begins. They will also have a chance to appeal against the accusations.