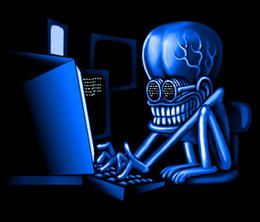 The Federal Bureau of Investigation in Boston said yesterday that an Oregon man was arrested on charges of developing and distributing cable network hacking tools. Twenty-six-year-old Ryan Harris of Redmond, Oregon, along with his company TCNISO, is accused of developing and distributing products that allow users to modify their cable modems to receive Internet connection without paying for the service.

According to the report, the illegal activity endured from 2003 to 2009. TCNISO, under Harris's direction, developed and distributed hardware and software tools to its customers. The modified cable modems appeared on ISP networks without authorization as legitimate, paying customers. Ultimately, TCNISO's customers received premium high-speed Internet access without paying the monthly fee.

"The Indictment also charges that TCNISO and HARRIS offered ongoing customer support, primarily through forums that it hosted on the TCNISO website, to assist customers in their cable modem hacking activities," the FBI reports.

Harris was charged in a six-count indictment with conspiracy, computer intrusion, and wire fraud. If convicted, Harris will face a maximum sentence of 20 years in prison, followed by a 3-year supervised release. Harris will also face a $250,000 fine and restitution on each count. Harris was originally charged on August 16, but wasn't arrested until October 23.