The crowded connected workout space has a new party-crasher. Fiture is a $1,495 Mirror-like machine designed to blend into home decor when you're not getting your sweat on.
Fiture fitness mirror specs
Price: $1,495
Size: 68 x 23 x 1.6 inches
Weight: 60 pounds
Display: 43 inches, 1920 x 1080p
Colors: Sunlight, Oasis, Ocean, Night, Stardust
Special features: Form correction, Apple Watch compatibility, Bluetooth 5.0
Complete with a proprietary class platform, form correction and Apple Watch integration, Fiture is looking to keep up with the best home gym equipment. I briefly demoed this interactive fitness mirror to gauge whether it'll stand a chance against the likes of Mirror, Tonal, Tempo Studio and the recently-launched Peloton Guide — and I was surprised by how much Fiture has to offer at launch.
I plan to spend an extended period of time exercising with Fiture to see if it can truly replace a gym membership. But for now, here are my Fiture hands on impressions and everything else you need to know about the connected fitness newcomer.
Fiture fitness mirror price and availability
Fiture is available now and costs $1,495 at launch, including an accessory package (heart rate monitor, resistance band, water bottle, face masks) and installation. After the release promotion window ends, the accessory package and installation will cost $150 and $250 respectively.
The not-so-optional membership costs $39/month, which is standard for most of the best workout apps with matching machines. But Mirror makes you commit to at least one year of membership, while Fiture lets you cancel at any time. Each membership supports up to 6 user profiles.
Fiture fitness mirror design and display
Like the Mirror, Fiture looks like a regular full-length mirror when it's not in use. And since it's controlled primarily via app, the screen doesn't collect unsightly fingerprints or hurt the illusion. Then, when the display turns on, you can still see your reflection but the interface takes over a majority of the mirror.
Fiture can be wall-mounted or lean against a wall with an included stand, giving renters an easy-install option. I didn't feel intimidated by the possibility of moving the machine by myself like I would with any of the best exercise bikes or best treadmills. Plus, the stands come in a fun array of color options, with a power button and volume rocker on the right side.
Fiture fitness mirror classes and interface
Fiture is launching with a limited, yet appropriate class selection for such a new service. A collection of trainers vary in terms of workout style, while classes are searchable by time, levels, exercise type and more. Some class options include HIIT, strength, boxing, yoga and dance.
Classes that are eligible for form correction are labelled "motion engine," meaning the Fiture machine's concealed camera will monitor your movements and offer feedback if your form is off. For me it suggested I turn my feet out farther during squats so my knees don't track over my feet. This feature also counts reps to help you compete in challenges.
In fact, there's a lot of gamification built into Fiture's platform. You collect points for working out and enter a leaderboard against other users. Using either the included heart rate monitor or a connected Apple Watch, you can track your heart rate and earn more points for maintaining target heart rate zones.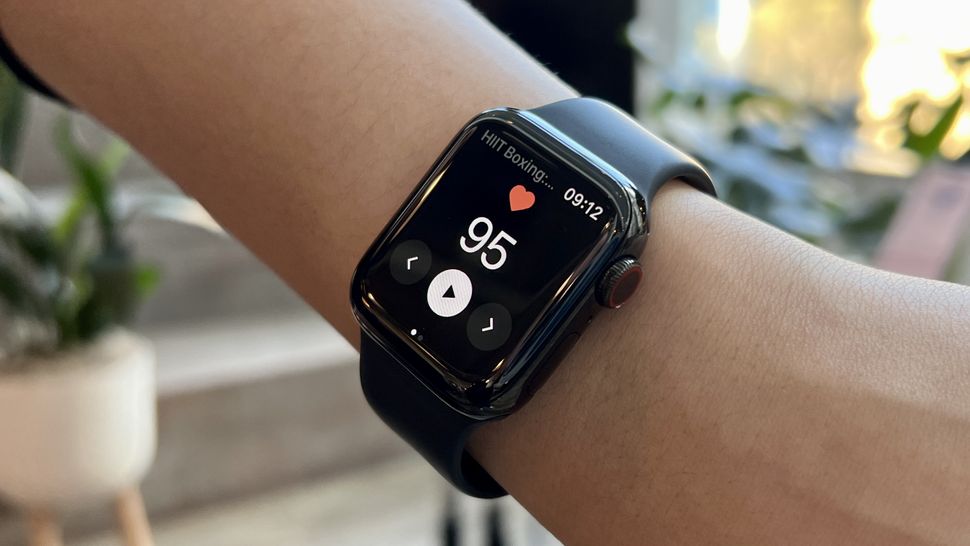 Finally, like I recently enjoyed when I tried Tonal, Fiture has the option to create your own workout. I designed a sample strength set based on my desired time and difficulty level, and the Fiture app suggested additional movements from a library. Fiture claims to track 1,000 movements total across all the different workout types.
Fiture fitness mirror outlook
It's no secret the connected workout equipment space is becoming quickly saturated. So what chance does Fiture have at challenging Mirror, which has been around since 2018 for the same $1,495 starting price? Not to mention it also has to compete with the form-tracking Tonal, Tempo, as well as machines from Peloton, NordicTrack and Echelon.
Still, I like Fiture's overall look and the game-like exercise experience. The coaches are compelling as any virtual trainers while an Apple Watch integration that lets you pause your workout from your wrist is a plus. Stay tuned for a in-depth review of Fiture soon.