Could there finally be an Apple AirTags sighting? If so, it likely won't be this month, as a rumored Apple event now seems unlikely to materialize before April.
Then again, if you've been following the AirTags saga, you've gotten used to the idea of a teased release for Apple's rumored key finder only for the AirTags to be a no-show. Apple held three events in the fall of 2020, without AirTags appearing as rumored at either one. But an end could finally be in sight this spring, when most observers expect the key finders to make a long-awaited debut.
Rumors point to Apple releasing a new version of the iPad Pro at a spring product event in April. And the AirTags will — finally — be on the agenda for that event as well. Of course, some leakers swore that event was taking place in March, so maybe it's time that we just stop making AirTags predictions.
With the understanding then that AirTags rumors have proven to be hit or miss, here's what we're hearing about the long-anticipated key finders from Apple
Apple AirTags latest news and updates (Mar. 26)
AirTags pricing and dimensions just leaked, thanks to leaker Max Weinbach.
Apple's likely to hold a spring product event — perhaps in April — and AirTags should be one of the products announced.
iOS 14.5 may include an "anti-stalking" feature that prevents people from using AirTags to track you without your knowledge.
Apple AirTags: How they'll work
Apple's looking to challenge the Tile Pro to make the best key finder on the market, and it has a good chance if it works seamlessly with the company's ecosystem of devices.
Like other key finders, AirTags will attach to objects you want to keep track of, whether it's keys, computers, wallets and purses or something else valuable. The tracker then connects to your phone, so that you can find the location of any misplaced or missing items.
There's a key difference between current key finders and the AirTags Apple reportedly has in development. Most key finders connect to your phone via Bluetooth. But AirTags are rumored to be using the U1 Ultra Wideband sensor Apple added to 2019's iPhone 11 models and that are included in subsequent releases like last fall's iPhone 12. That would give the AirTags better range and more accurate location tracking than conventional key finders.
It's widely assumed that AirTags will work with Find My, a built-in app on the iPhone that already lets you locate friends and Apple products, based on their location information. That seems an even better bet since the iOS 14.5 beta became available, as references to the ability to track items like keys and luggage have begun to surface in the Find My app.
A report from Josh Constine revealed more on how AirTags might work. While much of that report focused on a new augmented reality app called Gobi, apparently the AR capabilities will extend to the Find My app. Code shown to Constine indicates that you'll be able to hold up your iPhone and scan a room for AirTag-connected objects; you'll then get audio and haptic feedback based on your proximity to the thing you're looking for.
Apple AirTags price
According to leaker Max Weinbach, Apple AirTags are going to cost $39 each when they launch. Whenever that day may be. That's a lot for a single tracker, but it's still within the $50 range other key trackers tend to sell for.
For what it's worth, Apple rival Samsung has released a key finder of its own called Galaxy SmartTag. And while the Bluetooth version of that key tracker costs $30, the SmartTag Plus that will use ultra wideband connectivity, is expected to sell for a similar $40 price tag.
That said, we don't know how many features Apple plans to pack into its AirTags. Factors like a far range, distinct alarm sound, accurate alerts and flawless iOS integration could add value to AirTags.
Apple AirTags release date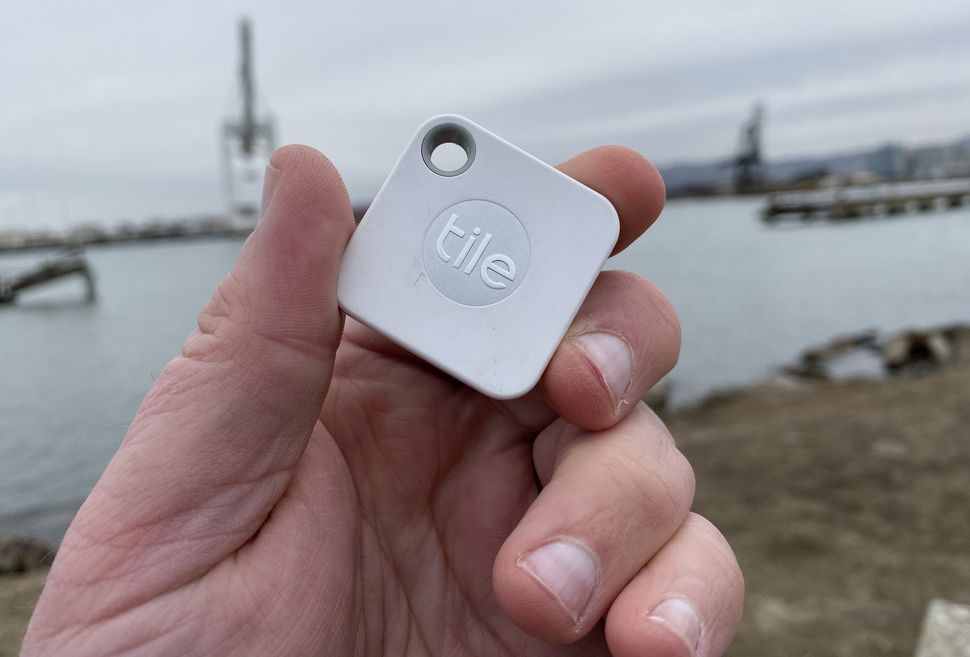 Try to follow along here because it's been a long, winding road to the AirTags release. The first hint about Apple-made key finders dropped right before the iPhone 11 launch more than a year-and-a-half ago. Right before subsequent Apple events, rumors about the AirTags would pop up, but product events in 2020 came and went without an AirTags appearance.
Now we're in the spring of 2021, waiting for a rumored Apple product event, where AirTags would join the other new releases Apple is planning. That event had been touted for March 23, but with no invitations sent out, that's unlikely to happen. We're now looking at April when, coincidentally, a new iPad Pro may be coming out.
Apple AirTags video
As for proof that AirTags are on the way, an Apple video titled "How to erase your iPhone" (which has been removed after its original posting) refers to AirTags by name for just 2 seconds, yet Appleosophy spotted it around the 1:40 mark within the Find My iPhone settings.
Beneath Enable Offline Finding, the onscreen device reads "Offline finding enables this device and AirTags to be found when not connected to Wi-Fi or cellular."
According to another video from Front Page Tech's Jon Prosser, Apple AirTags are circular and "just a tad larger than a bottle cap." The product features a clean white front and polished metal back with Apple's logo.
Apple AirTags outlook
It's clear Apple has something in the works that will help iPhone users keep tabs on valuable items. It's just unclear when that product debuts.
For now, we'll wait for Apple to announce a spring product event at which time rumors of the AirTags' imminent release will resume again. Here's hoping that 2021 brings the Apple-built key finder that the previous year-and-a-half have not.