New York Comic Con Cosplay Gallery 2015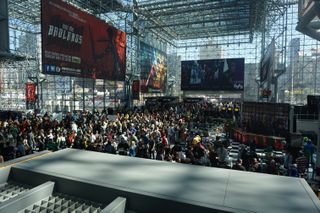 New York Comic Con 2015
New York Comic Con 2015 was an opportunity for talented cosplayers to showcase their favorite characters from video games, books, movies, TV shows and comic books. There was a costume to suit every taste, whether you wanted to see cunning parkour artists from Assassin's Creed, colorful wizards from Harry Potter, powerful superheroes from Marvel Comics or even cult classics from The Simpsons. Here are some of the best costumes that Tom's Guide captured at NYCC 2015.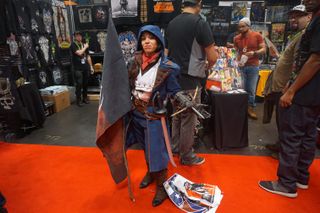 Arno Victor Dorian (Assassin's Creed Unity)
Arno was ready to take the fight to the Templars.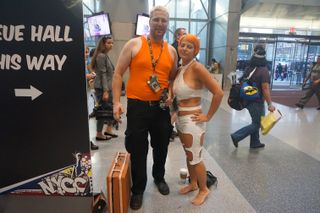 Korben Dallas and Leeloo (The Fifth Element)
Sometimes, even intergalactic cabbies wind up in NYC.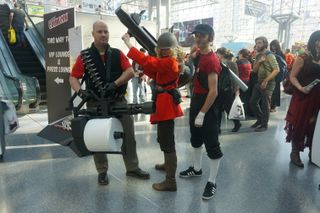 Competitors (Team Fortress 2)
A little calculated mayhem never hurt anyone.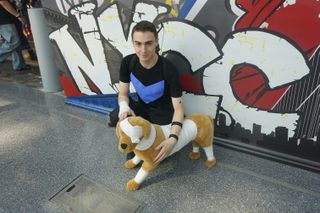 Hawkeye (Marvel Comics)
Hawkeye and his trusty Pizza Dog.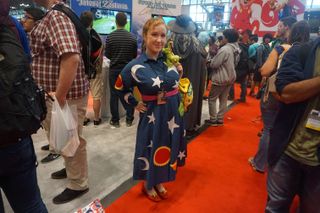 Mrs. Frizzle (The Magic School Bus)
Not pictured: the teacher's sweet ride.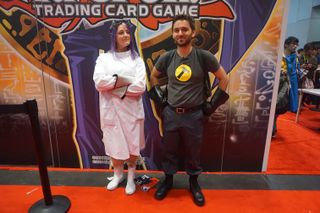 Dr. Horrible and Captain Hammer (Dr. Horrible's Sing-Along Blog)
Two old enemies, at it again.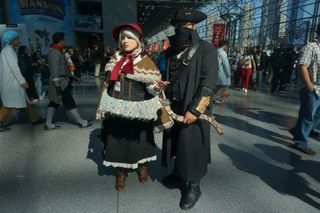 The Hunter and The Doll (Bloodborne)
May you find your worth in the waking world.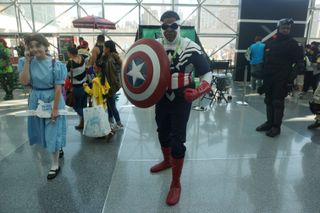 Captain America (Marvel Comics)
Formerly known as The Falcon.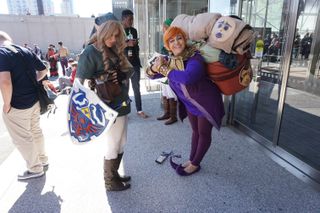 Link and Happy Mask Salesman (The Legend of Zelda)
Just make sure to bring the masks back with payment!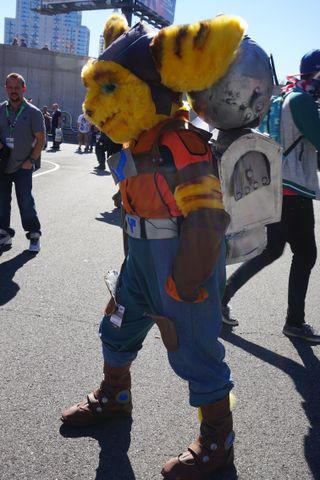 Ratchet and Clank (Ratchet and Clank)
A rare sight: one cosplayer, two characters.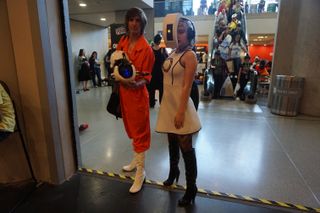 Chell and GLaDOS (Portal)
This costume was a triumph. Huge success!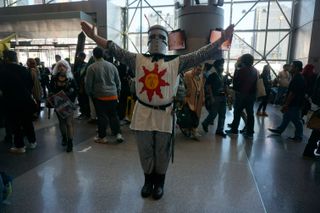 Solaire of Astora (Dark Souls)
Praise the Sun!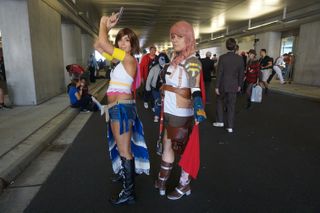 Yuna and Lightning (Final Fantasy)
Two ladies ready to save the world.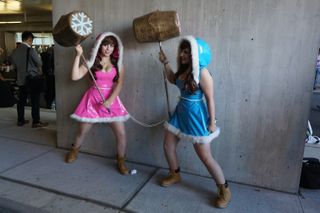 Ice Climbers (Nintendo)
The Ice Climbers seek warmer climes.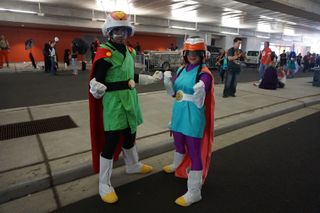 Gohan and Videl (Dragon Ball Z)
Protecting the con from evildoers.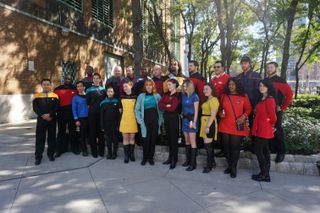 Star Trek Cast (Star Trek)
Boldly going to NYCC.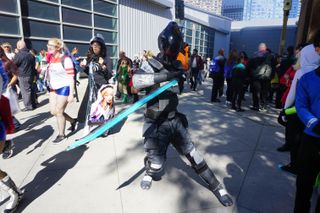 Zer0 (Borderlands)
A deadly sniper and skilled swordsman.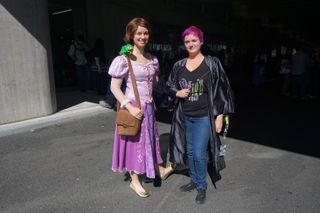 Rapunzel and Tonks (Tangled / Harry Potter)
Two fantasy sagas, two generations of charmed youngsters.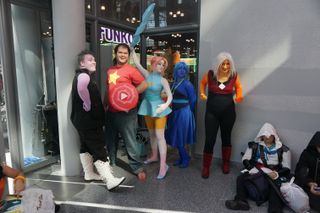 Steven Universe Cast (Steven Universe)
They'll always save the day!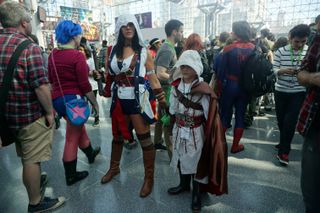 Connor and Ezio (Assassin's Creed)
Nothing is true; everything is permitted.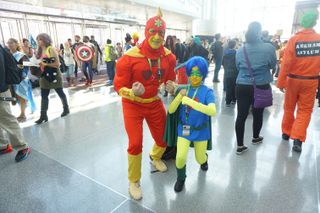 Radioactive Man and Fallout Boy (The Simpsons)
Up and atom!
Zidane (Final Fantasy IX)
But where's the rest of the party?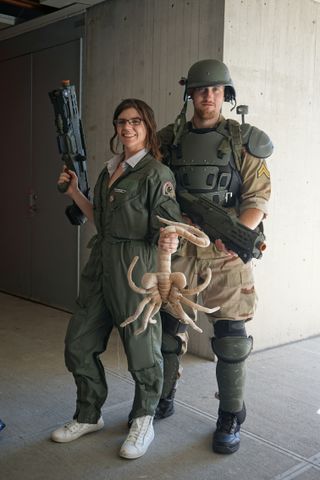 Ripley and Hicks (Aliens)
Game over, man. Game over!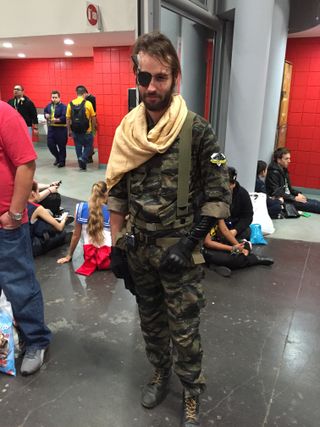 Big Boss (Metal Gear Solid V)
Snake is usually a bit stealthier than this.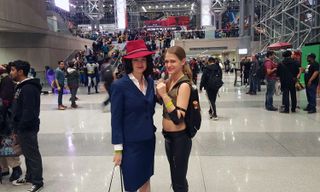 Peggy Carter and Sonia Blade (Agent Carter and Mortal Kombat)
Something earthshaking must be going on for these two to cooperate.