Post Jobsnote Wrap-Up: Winners and Losers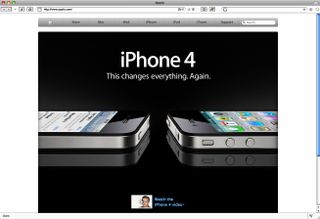 Upsetting the Status Quo
Apple co-founder and CEO Steve Jobs took the stage Monday morning at 10 a.m. at the Moscone Center in San Francisco, California, to do what he does best: lay out Apple's plans for the newest and coolest upgrades to its wealth of technology products.
Apple once had three major events per year: MacWorld was held in both east coast and west coast venues (traditionally New York and San Francisco) in the winter, and the WWDC (World Wide Developer's Conference) was held in San Francisco in the summer. Over recent years, Apple dropped participation in the east coast MacWorld, and later also dropped out of the west coast MacWorld. This leaves one event, the WWDC Keynote address, as Steve Job's best annual opportunity to impress the press and the public.
While the rest of the technology media tells you that Jobs and Apple made an impressive appearance (something you could have safely assumed), I'd like to take a different approach: an analysis of how the WWDC 2010 Keynote will effect Apple's many customers, cohorts, and competitors. Who won, and who lost?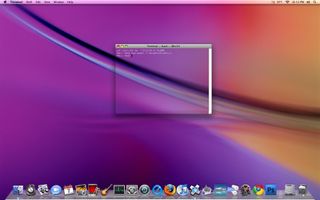 Mac Users: Losers
There was a time, not so long ago, when Apple Inc. was named Apple Computer, Inc. That changed as Apple began to venture into iPod music players and iTunes online music sales. Surely, a gadget company can peacefully coexist with a computer company. But never was it more evident than today, that computers are now an afterthought at Apple.
There was no mention whatsoever of new Apple Desktops or Notebooks. No mention whatsoever of new Apple software. And no mention whatsoever of even planned upgrades to Apple's eloquent Unix based operating system, OS X.
I've been planning this year on either buying an Apple MacPro running OS X or building an Intel i7 PC running Windows. That decision was made painlessly easy for me today, when Steve Jobs let Mac users know exactly where they stand: at the back of the line.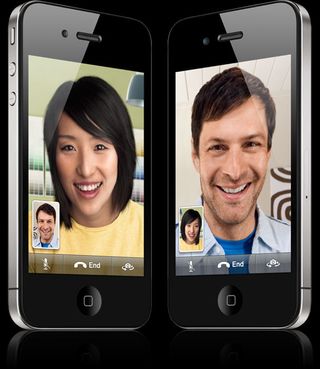 AT&T: Winner
Apple's exclusivity deal making AT&T the sole U.S. provider of iPhone service has been rumored to end this month. According to the rumor mill, another company, most likely Verizon, would be able to compete with AT&T to provide iPhone service. At today's WWDC Keynote, the topic of U.S. service providers was never even mentioned.
On the other hand, video chat was mentioned. Steve Jobs talked about how we grew up watching video chat with handheld communicators on The Jetsons and Star Trek, and how now it was coming to the iPhone. Not years in the future, but this month.
The AT&T network can barely handle its current iPhone traffic. Video Chat could bring the network to its knees. But Apple is limiting Video Chat to those using WIFI, so AT&T will not have to handle any of the Video Chat bandwidth.
This is a Win-Win situation for the underachievers at AT&T. Barring any changes, AT&T will remain the sole U.S. provider of service for the new iPhone 4, while not having to implement one of its best new features.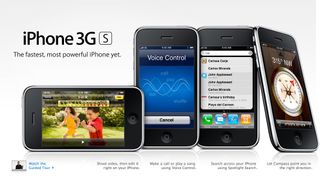 iPhone 3GS Users: Losers
Before I bought my first iPhone, I didn't know why I needed one. Admittedly, now, I'm not sure how I got by without one. I hate to so blatantly promote a product when I have such fundamental disagreements with the way its corporate overseers treat customers, but I'm also not going to lie about it for the sake of sounding politically correct.
Yes, I want to buy an iPhone 4. But, thanks to the agreement between Apple and AT&T, I can't get one unless I break my current AT&T contract, and pay an extra $200 to $300 on top of the regular $200 to $300 price tag for the iPhone 4. As in the past, Apple is rewarding loyal customers with higher prices.
Yes, I saw this coming, and yes, I'm not surprised in any way. But that doesn't mean I have to like it.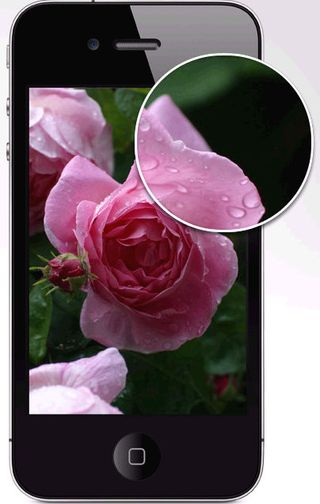 New iPhone Users: Winners
Anyone that's been thinking of getting an iPhone will have a hard time turning down the iPhone 4. The new iPhone includes a 326 dpi display, video conferencing, improved battery life, an LED flash bulb (finally), 5X zoom, and the ability to record high definition video.
Plus, there's the new operating system, which Apple calls "iOS 4". The iOS 4 can multitask, allows desktop folders, creates a universal inbox for email (optional), and supports improved searches and an iMovie app for video editing.
If new users aren't under any contracts with AT&T, the iPhone 4 will be priced at $200 for 16 GB, and $300 for 32 GB, keeping it competitive with the rest of the smartphone market.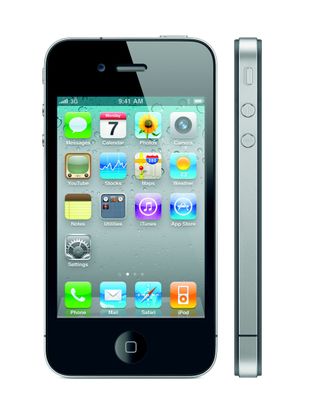 Advertisers: Winners
Apple is adding in-application advertising, called '"iAds", to iOS 4. Steve Jobs said the "one reason" for doing this is to make more money for developers. Although developers may do well with in app advertising, Apple will also do well, keeping 40% of the revenue (Jobs did not clarify whether "revenue" refers to gross revenue or revenue after costs, but the implication appears to be gross revenue).
Steve Jobs stated that advertisers including Geico, Sears, JC Penney, Target, Best Buy, DirecTV, TBS network, and Disney, have committed over $60 million to advertising, just for the 2nd half of 2010. Of course, since no one likes annoying ads, these ads won't hijack your app and take you to Safari. The ability to run apps inside applications, ads that have the potential to be seen by millions of iPhone, iPad, and iPod Touch users, is a low-risk, high-reward scenario for Apple's advertisers.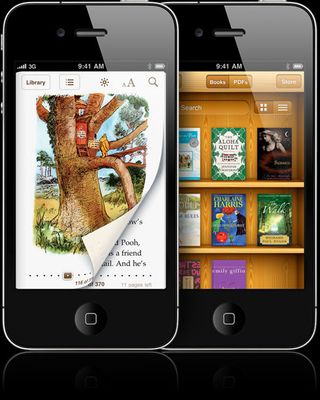 Booksellers: Winners
The iPad has already been a huge success for online book retailers (and legitimate competition for Amazon's Kindle). Apple's iPad has sold a remarkable 2 million units, and the iPad's book reader, called (what else) iBooks, is undergoing significant improvement as it's added to the iPhone.
The iOS 4 iBooks app will include the ability to write notes, create bookmarks, read PDF files, and synchronize all of this across multiple Apple devices. The iBooks app will also introduce the iBookStore, which has delivered over 5 million book downloads just to the limited iPad market. This kind of exposure moving to the iPhone and iPod Touch represents a huge new revenue opportunity for booksellers.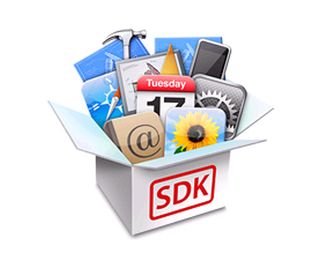 Developers: Losers
In Monday's WWDC Keynote address, Steve Jobs said that over $1 billion has been paid to the iPhone's 3rd party developers. Granted, much of this cash has gone to other large corporations that ported already existing games and other software to the iPhone. Still, some independent developers have also done well, as I mentioned in an article last year.
The $1 billion number, and Apple's addition of 1,500 APIs (application programming interfaces) to the iOS 4 toolkit, could be thought of as a no-lose situation for developers. But these numbers don't reflect Apple's ever-tightening grip on development tools. Earlier this year, Apple modified the iPhone 4.0 SDK (software development kit) license agreement, to prevent developers from using 3rd party programming tools, including Adobe's Flash CS5.
Limiting development tools puts unfair (and perhaps illegal) restrictions on developers. Regardless of how much money some developers are making, limiting the number of tools that developers have access to can never be a good thing for the development community.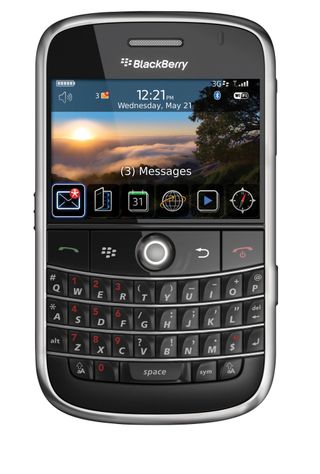 Research In Motion: Winner
Research In Motion, makers of the Blackberry brand smartphone, is one of Apple's major competitors for the smartphone market share. Traditionally, the Blackberry has been thought of as more of a business-oriented smartphone, while the iPhone has been thought of as a smartphone for more casual users. I don't personally buy into this analogy, since I can work with word processors and spreadsheets and check stock quotes and use any other business tools that I need on my iPhone. Still, this stereotyped philosophy is a concept that Apple must overcome for the iPhone to truly be thought of as a business smartphone.
Steve Jobs didn't do much today to overcome the stereotype. He summed up enterprise-oriented changes as including better data protection, SSL VPN support, device management, wireless app distribution, and Exchange Server 2010 support. His entire enterprise commentary flew past barely noticed, but I have a feeling that they noticed at Research In Motion (and breathed a sigh of relief).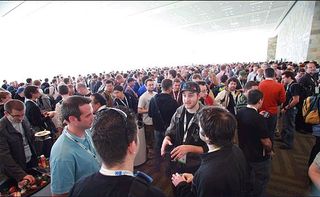 Google: Loser
Google has created the iPhone's newest competitor, the Android OS based Droid smartphones. According to most 3rd party research, Android based smartphones have outsold iPhones for the first half of 2010. Of course, anyone buying an iPhone knows that the new ones are always announced in June, so it remains to be seen whether iPhone sales slacked due to real interest in Droids, or if customers were just waiting until June to buy the new iPhone.
Droid advertising has focused heavily on two iPhone 3G S weaknesses: the lack of multitasking, and the low-end camera. Both of these issues are addressed quite well by the iOS 4 and iPhone 4. It's hard to imagine Google as losing at anything, but for a brief moment today, Google did lose its edge versus the new iPhone.
This is the toughest call I've had to make in determining winners vs. losers. Google's open source environment and developer friendly OS certainly have the potential to push Android based smartphone sales ahead of iPhone sales. But, perhaps for today only: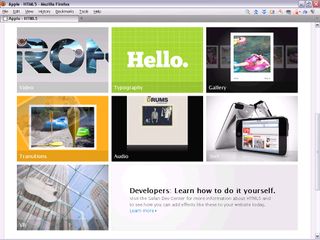 Adobe: Loser
The honeymoon is over. Adobe and Apple, once cozy partners in the sheltered world of Mac graphics, have become bitter enemies. I could spend an entire article analyzing the conflict that's developed between these two corporate Goliaths, but since I don't have that luxury, I'll get directly to the crux of the matter: Adobe has invested heavily in Flash, and Steve Jobs (perhaps understandably) does not want the pathetic attempt at video rendering known as Flash to be seen on the iPhone, iPad, or iPod Touch.
Flash once had so much potential. As a vector animation engine. As a fast delivery system for complex web interfaces. As a programming environment for the common man. But Adobe filtered Flash down to its lowest common denominator capacity: The ability to make really big videos into really small file sizes.
As much as I love my iPhone, it should still be my decision, not Apple's, as to whether I want to watch low-end artifact-filled Flash video on my pristine iPhone display. Still, at today's WWDC, HTML5 was praised, and Adobe was irrelevant. They weren't even a part of the conversation.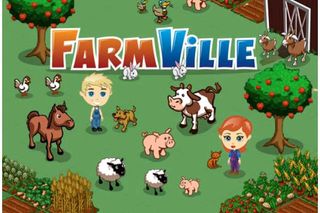 Gamers: Winners
Gamers were perhaps the biggest winners with the release of the iPhone 3G S. Steve Jobs said in the WWDC 2009 Keynote that the "S" in iPhone 3G S stands for "Speed". And that speed increase brought games like Madden NFL to the iPhone, helping it to cross the line that usually separates smartphones from portable gaming platforms.
Today was another good day for gaming and the iPhone. In addition to the accelerometer and motion sensors already in the iPhone, a gyroscope has been added, which will give an even more realistic feel to 3D iPhone games. Other improvements include the new iPhone A4 CPU, and the bigger, longer lasting battery. Plus, Guitar Hero is now coming to the iPhone.
Maybe this will get finally get Sony to spend a little less time making PSP changes and a little more time doing what it (in my opinion) does best: making Play Station 3 consoles.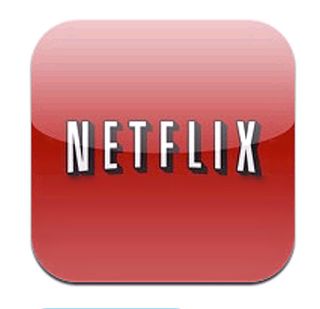 Netflix: Winner
Is anyone here other than me old enough to remember when we had to drive to that place called Blockbuster to rent movies? Netflix is everywhere. Netflix is on the PlayStation 3, Netflix is on the Xbox 360, Netflix is on the Wii, Netflix is even on networked Blu-ray players and HDTVs. But Netflix on the iPhone had a hurdle to jump, in the form of AT&T bandwidth concerns.
When AT&T announced last week that it would no longer offer unlimited data access plans to new smartphone customers, that hurdle was jumped successfully. Details remain somewhat limited, but it may even be possible to start watching a movie on TV, and finish watching it on your iPhone (or iPad or iPod Touch). Netflix is everywhere, and film director David Lynch probably isn't very pleased (warning: adult language).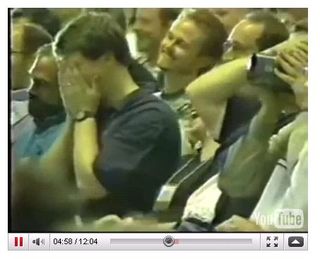 Microsoft: Winner
Google created iPhone Maps, the first 3rd party app ever built for the iPhone. Google is also the default search engine in both the iPhone mobile Safari app, and in Safari on OS X. But recently, with Google's release of the smartphone Android OS, the relationship between Apple and Google has become strained (much like the relationship between Apple and Adobe).
Despite the strain, Apple knows better than to replace Google as a search option in mobile Safari. But it's not too surprising that Apple would look for a supplemental search engine. What is surprising is who they chose: Microsoft's Bing.
This has to be the most bizarre business relationship since… well since Microsoft bailed Apple out in 1997. Interestingly, the bailout was announced on August 6th, the same day that Hiroshima was bombed. Somehow, Apple survived the bad karma, and today Apple's stock is worth 10 times that of Microsoft.