Nintendo E3 2017 Highlights: Mario Odyssey Steals the Show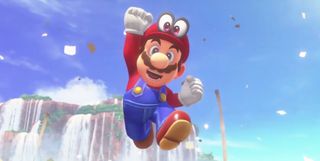 Switch Ups Its Game
While Nintendo's E3 2017 livestream didn't even go a full 30 minutes, Reggie Fils-Aimé and company wasted no time announcing big name sequels to some of Nintendo's most popular franchises, along with expansions and ports that will bring even more content to Nintendo's wildly popular Switch console.
If you are still on the fence about getting a Switch, you really should keep reading to find out what's in store from Nintendo for the rest of 2017 and beyond. (Image Credits: Nintendo)

Super Mario Odyssey
Super Mario Odyssey
Is it possible that this whole time Mario's special abilities come from his hat? Based on new footage from Super Mario Odyssey, that might actually be the case. The new trailer shows Mario flinging his chapeau onto the heads of other creatures and gaining control of everything from a Goomba to a Bullet Bill.
While we have no idea what this means for the rest of the New Donk City and Mario's supporting cast of friends, we're definitely intrigued. And with a firm launch date of October 27, 2017, it's already clear that Super Mario Odyssey is going to be a real juggernaut this holiday season.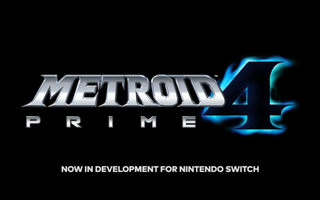 Metroid Prime 4
This announcement barely even counts as a teaser, but during Nintendo's E3 2017 livestream, the company confirmed that a new full-fledged sequel to Metroid is finally in the works. For a long time, it seemed like Metroid the franchise was doomed to wither away, but with Metroid Prime 4, fans may finally have a real followup to the fantastic first-person shooter trilogy that debuted back on the Gamecube.
But wait, there's more. Nintendo also announced Metroid: Samus Returns for the 3DS (due out September 15) which promises the traditional side-scrolling action of the original Metroid games. Between the two, this is way more Metroid than anyone was expecting, and that's a good thing.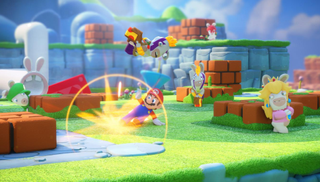 Mario + Rabbids Kingdom Battle
Technically, this game was announced during Ubisoft's press conference earlier in the week, but we just couldn't go without mentioning one of the wackiest, most surprising games of E3 2017. Mario + Rabbids Kingdom Battle pairs everyone's favorite heroes from the Mushroom Kingdom with Ubisoft's annoying but lovable Rabbids in a turn-based combat similar to modern XCOM games. This one is weird, but but already looks like a fantastic way to take Mario in a whole new direction.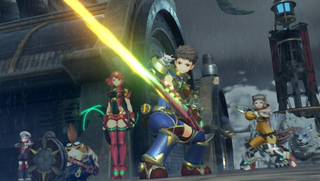 Xenoblade Chronicles 2
Folks waiting for a super deep RPG, your game will be here soon. Due out this holiday season, Xenoblade Chronicles 2 looks to expand upon one of the Wii's U most breathtaking and expansive titles with a game that follows protagonists Rex and Pyra as they travel across an ocean of clouds in search of Pyra's lost home of Elysium.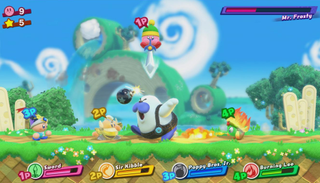 Kirby For the Nintendo Switch (Working Title)
Kirby is back, and this time, he's bringing a bunch of friends with him. In this Kirby game for the Switch slated to arrive in 2018, players will control Nintendo's lovable pink puff as he recruits enemies and gathers helpers to create groups of up to four with which to take down his enemies. Players can play alone or with up to three other friends for a new kind of co-op campaign. Many of Kirby's signature abilities including Sword, Fire Water, Bomb are also back, but this time, Kirby can also combine copied abilities to create even more powerful attacks.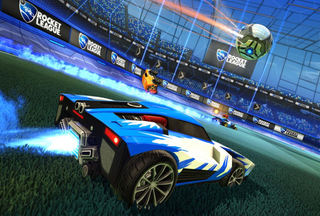 Rocket League
One of the most demanded ports will finally become a reality when everyone's favorite car soccer game comes to the Switch this holiday season. Rocket League developer Psyonix promises even more customization options in addition to a few add-ons made exclusively for Rocket League's Switch release.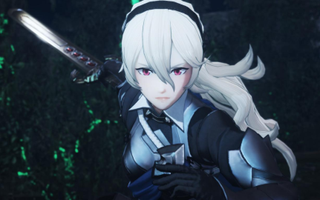 Fire Emblem Warriors (Fall 2017)
In the vein of Hyrule Warriors, your favorite heroes from Fire Emblem will get the Dynasty Warriors treatment in the succinctly titled Fire Emblem Warriors for the 3DS. Players will be able to choose from franchise mainstays such as Chrom, Corrin Ryoma, Marth, Xander and more as they battle legions of enemies using powerful combos and devastating special attacks. Players familiar to the Fire Emblem series will be able to take advantage of the classic weapon triangle to outsmart their foes, while exploring an all-new kingdom featuring new original characters, too.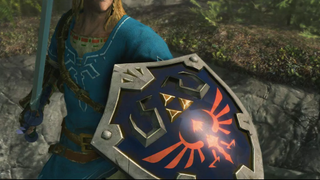 Zelda Items in Skyrim
We've known for a long time that Bethesda has been working on bringing Skyrim to the Switch, but during Nintendo's E3 livestream, the company also noted that the Switch port will contain exclusive items from Breath of the Wild such as armor, accessories and even the Master Sword.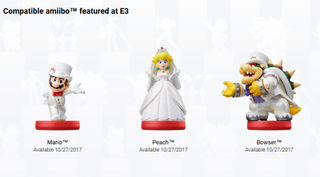 Tons of new Amiibos
While we still wish support for Amiibos worked better across all of Nintendo's games, the company is already preparing a ton of cute new NFC enabled figurines for almost all of its upcoming titles. New releases include Amiibos for Chrom and Tiki from Fire Emblem, two new Metroid Amiibos and even Mario, Peach and Bowser in formal wedding attire for Super Mario Odyssey.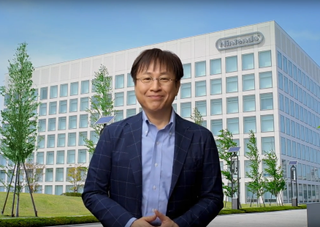 Pokémon on Nintendo Switch (Working Title)
While details remain super scarce, simply announcing that Gamefreak is working on a core Pokémon RPG for the Nintendo Switch set the internet on fire. Nintendo didn't have much to say or show about this upcoming Pokémon game, but if it can deliver a game with gorgeous 3D graphics combined with the signature RPG mechanics of the series, Nintendo could be in for another Breath of the Wild-level hit.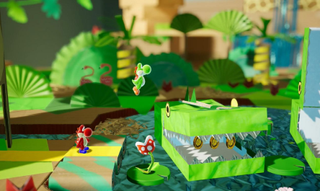 Yoshi for Nintendo Switch (Working Title)
While this game is still a ways off, we're excited to hear that Nintendo is pushing ahead with a new platformer featuring T. Yoshisaur Munchakoopas. Due out sometime in 2018, the new looks to expand on Yoshi's Woolly World by taking the previous game's yarn-based visuals and going full arts and crafts. Nintendo says there will be simultaneous 2-player action along with a treasure trove of hidden secrets and multiple routes for each stage.