Ubisoft E3 2017 Highlights: Egyptian Assassins and Space Monkeys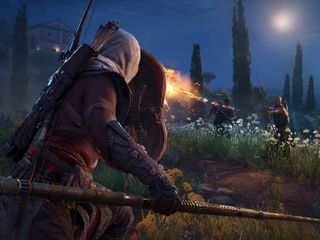 Classic Franchises, New Installments
Ubisoft's E3 2017 conference covered a lot of ground – and not all of it was business as usual. Assassin's Creed is back, just in time for its 10th anniversary, of course. But the French publisher also showed off an unusual Super Mario Bros. crossover, a brand-new multiplayer pirate adventure and even the long-awaited Beyond Good and Evil 2. With a mix of expected sequels and unexpected experiments, there was a lot to like from Ubisoft this year.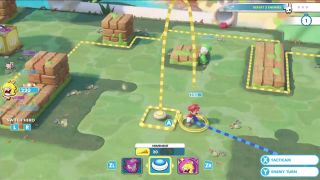 Mario + Rabbids: Kingdom Battle
Super Mario Bros. is a series of platformers about a pudgy Italian plumber. Ubisoft's Rabbids are a collection of cute, unruly henchmen who star in party games. What could the two have in common? We'll find out in Mario + Rabbids: Kingdom Battle. Mario and the Rabbids team up to take on a cohort of Rabbids gone bad in – oddly enough – a turn-based tactical game. Weird and potentially wonderful, Kingdom Battle is definitely not like any Mario game we've seen before.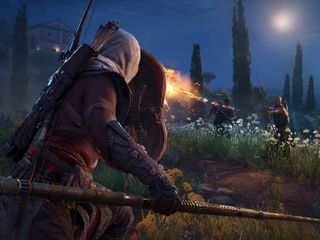 Assassin's Creed Origins
After a two-year hiatus, Assassin's Creed winds the clock back to ancient Egypt in Assassin's Creed Origins. The game will feature the stealth, combat and parkour that have helped define the series. At the same time, it will embrace more RPG mechanics, letting players select between various pieces of equipment and improve their damage outputs over time. The new setting will blur the line between history and mythology, and help explore the beginning of the Assassin order.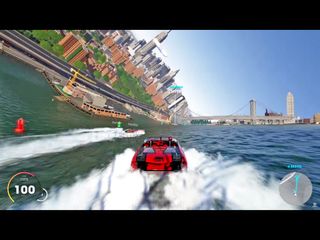 The Crew 2
The Crew gave players a huge variety of vehicles and challenged them to race their way across the country. Apparently, cars and trucks weren't enough for Ubisoft, though, since The Crew 2 will feature just about everything with a motor. Cars, trucks, motorcycles, ATVs, boats and even planes are all on the table. Expect another open-world with lots of opportunities to race – although this time, it looks like you'll have to master land, sea and air.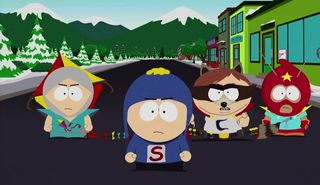 South Park: The Fractured But Whole
South Park: The Stick of Truth was a hilarious game, but surprisingly, not a bad little RPG, either. South Park: The Fractured But Whole picks up where The Stick of Truth left off, but takes aim at superhero movies rather than high fantasy tropes. This time, the boys from South Park take on superhero identities and satirize the Marvel machine, which pits heroes against heroes for maximum profit. With lots of irreverence and no standards of good taste, the next South Park games looks pretty funny.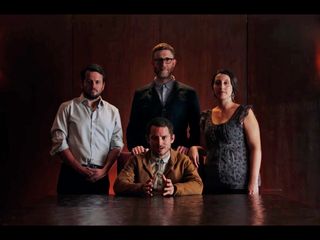 Transference
When Elijah Wood signs onto your project, chances are, it's got something going for it. Transference is a virtual reality game that – what else? – aims to blur the boundaries between video game fantasy and terrifying reality. Transference is a horror game that deals with digitizing memories, as the protagonist tries to determine what's real and what's just part of a popular Ubisoft video game. The narrative sounds pretty meta, but then again, if you can't go all out in VR, where can you?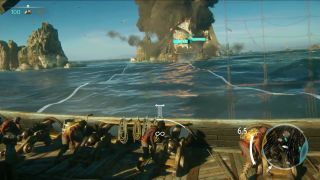 Skull & Bones
After Assassin's Creed III, Assassin's Creed IV and Assassin's Creed Rogue, Ubisoft had done just about all it could with its excellent naval combat – until Skull & Bones, that is. Skull & Bones is a game about pirate fleets competing against one another to collect loot and evade government ships. Ubisoft showed off the game's multiplayer component at E3; what its single-player has in store is anyone's guess. At least the gameplay is a proven quantity.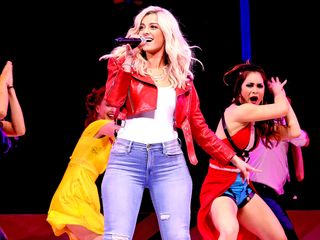 Just Dance 2018
You probably already know whether you want to buy Just Dance 2018. Do you like busting a move to the latest pop, hip-hop and electronica hits? Do you need a party game that encourages you and your friends to get up off your couch? Have you enjoyed any or all of the previous Just Dance installments? If the answer to any of the above is "yes," then this is probably the game for you. If you're lucky, you'll even get a few classic rock hits for the old-timers in the household.
Credit: Neilson Barnard/Getty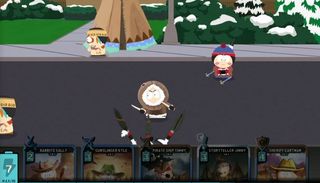 South Park Phone Destroyer
As the trailer said, South Park Phone Destroyer is cowboys vs. Native Americans vs. buccaneers vs. knights vs. princesses vs. bards vs. choirboys vs. clerics vs. angels vs. cops vs. wizards vs. aliens vs. pigeons vs. chickens. It's a whole lot of fighting and foul (or perhaps fowl?) language and crazy combat as the South Park boys recruit just about anyone and anything in their quest to wreak havoc in their quiet mountain town.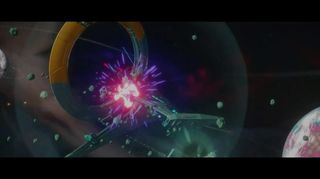 Starlink: Battle for Atlas
The toys-to-life genre has already seen a lot of success, between Skylanders, Lego Dimensions, Amiibos and similar properties. Still, one thing the genre hasn't really done is give players a serious, high-minded story to experience along with their plastic peripherals. Starlink: Battle for Atlas looks like a full-fledged starfighter adventure, letting you pursue a sci-fi storyline by building your own ships and attaching them to your controller. Who hasn't wanted to design his or her very own starship and use it to save the galaxy?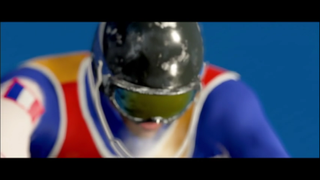 Steep: Road to the Olympics
The 2018 Winter Olympics in Pyongyang are sure to be interesting for a number of reasons. However, if you want to experience the thrill of victory and the agony of defeat on your own terms, there's always the Road to the Olympics expansion for Steep: Ubisoft's unassuming winter sports simulator. Skiing, snowboarding, and other cold-weather activities are present and accounted for, and the team worked with real-life athletes to make the title as accurate as possible.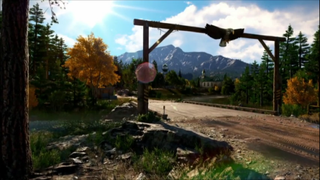 Far Cry 5
The Far Cry series usually takes players to the far-flung corners of the globe, but this time, it will be exploring the threats present in our own backyards. Far Cry 5 takes place in the fictional county of Hope, Montana, and tells the story of Eden's Gate: a cultish Christian militia that inhabits it. Taking control of a group of hired guns, you'll have to liberate the people of Hope – at least those that haven't already given into the cult's dangerous obsession.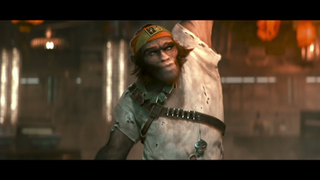 Beyond Good and Evil 2
At long last, the sequel to Beyond Good and Evil is a reality. Beyond Good and Evil 2 will wind the clock back to before Jade, the first game's protagonist, was born, and tell the story of a world where genetic engineering runs rampant. Human-animal hybrids are no better than slaves – but perhaps one organization can change that. The organization in question also employs space monkeys, so that's a plus.