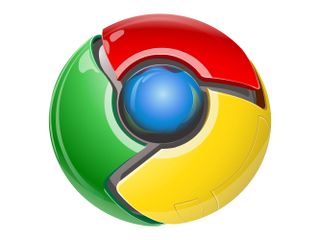 There is a new Chrome 11 beta out, which has the fancy new Chrome icon and runs GPU-accelerated 3D CSS. But the buzz has been not focusing on those features, it has been its new speech API, which Google submitted back in October to the W3C for a specification approval. There is a quick demo, which you can try and take the feature for a spin.
But I am wondering: Would you really use speech input on your desktop PC or your notebook? Aren't we generally typing much faster to search for certain items, especially with the support of tools such as Instant Search? The speech API uses Google voice-to-text engine, which is generally working great on a cell phone, but t isn't flawless and it makes mistakes. To use it in a browser form field, you have to click the recording icon, speak clearly and wait for the voice-to-text translation - and hope that it is all correct. Oh, and it works in only one language - the language version of your Chrome browser.
No, that one isn't for Chrome. Or perhaps it is? It could be an interesting feature for tablets where typing is still a bit of a pain in the you know what. Also, didn't we just learn about Google's ideas to possibly scrap the URL bar and didn't we just see the first layouts of a touch UI in Chrome? Does that mean that we will soon see a Chrome browser for Android? Possibly. In that case, this new API makes a lot of sense.
For the traditional PC, however, it may not be such a great tool for most of us.