Last year there's was a whole load of speculation of are they, aren't they surrounding the possibility of a Facebook-Twitter acquisition. Now it looks as though the rumor mill may have been right all along.


Everyone was talking about how it was a match made in heaven. The already Twitter-like status updates on Facebook and the Tweets on the microblogging site were the basically same concept; acquiring Twitter could have been a very lucrative deal for the social networking site and it turns out the guys over at Facebook were on the same page as the rest of us.

Speaking in an interview with BusinessWeek, Facebook executive Peter Thiel confirmed that Facebook had tried to buy the microblogging site last year but had failed because the deal would have had to be based on Facebook stocks.

"It became pretty clear it wasn't going to happen," Thiel said. "The deal would have to be done with Facebook stock. And then you have to figure out how much the stock is worth."

Since no one seems to be able to figure out how much Facebook stock is actually worth, you can see why this would be a problem. The social network was rather erroneously valued at $15 billion in 2007. We say erroneously because Facebook valued itself internally shortly afterward and came up with the figure of $3.7 billion. Bit of a difference.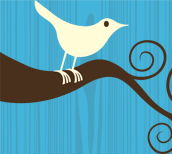 BusinessWeek reports (citing AllThingsD) that Facebook offered Twitter $500 million and although the company "liked the sound of that," the folks at Twitter balked when Facebook said its stock was worth $8 billion to $9 billion. According to BW, Twitter's team knew that Facebook was letting employees sell stock on the secondary market at company valuations ranging from $2 billion to $4 billion. "We said it's not worth it," the Twitter representative says. "Don't treat us like children."

Facebook made another offer: $100 million in cash, with the rest made up in stock. The company said it would come up with the $100 million by selling more stock to outside investors. Twitter said the stock it received would have to be valued at the price Facebook shares garnered on the open market but that didn't exactly fly with Facebook and that's where the talks ended.

We think it's sort of sad since the idea of a Facebook-Twitter mashup would be great if they could strike the right balance. What do you think, would a Twitter and Facebook in the one place be too much?