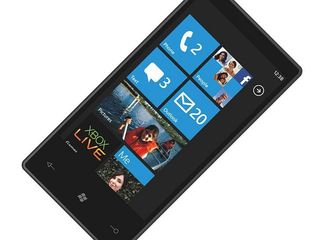 Earlier this week, Microsoft confirmed that Windows 8 will be available to consumers on October 26, 2012, after being released to manufacturing by the first week in August. Microsoft's Surface RT tablet, the one based on ARM SoCs that won't be able to run most existing Windows apps natively, is also slated to make its debut on October 26.
As for Windows Server 2012, it's scheduled to be released to manufacturing (RTM) by the first week in August, and made available on the market in September. Office 2013, aka Office 15, will be priced by October, released to manufacturing in November, and made available on the market in February 2013, according to an unnamed source.
As for Windows Phone 8, the updated mobile OS is scheduled to go RTM in September followed by a November release date for the first devices. Visual Studio 2012 is expected to go RTM in August, and then released on the market in September. Microsoft Dynamics NAV is scheduled to go RTM in September, and then hit the market in October.
Previously there was talk about Microsoft holding a launch event where the company would officially introduce the final versions of both Windows 8 and Windows Phone 8. Based on the new dates, a single event would need to take place after Windows 8 hit store shelves, thus a dual intro is less likely. Still, Microsoft is expected launch a Build 2.0-type developers conference sometime around October, and will likely focus on both platforms.
On Thursday in an analyst call discussing Nokia's Q2 earnings, CEO Stephen Elop hinted that the company would be the first to produce a Windows Phone 8 device. He made the hint towards the end of the call while defending Nokia's relationship with Microsoft -- a relationship that's seemingly strained based on the Redmond company's move to produce its own Windows 8 tablets.
"One signal [of what is coming] is that on the number of occasions when Windows Phone 8 has been demonstrated it has been on a Nokia device," he said, evading a question about Nokia' making the first WP8 phone. "We have a close relationship that is unlike what anyone else has with Microsoft."