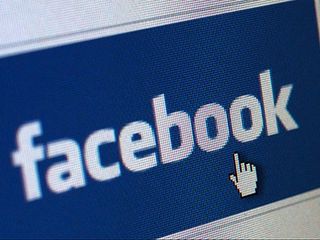 Facebook last week hit the headlines when it decided to make users' @facebook.com address their default email without any warning or notification. The forced change began to roll out on Friday, June 22, and saw users' personal email addresses removed from their timelines and replaced with Facebook-assigned email addresses instead. The company said the change was intended to bolster the privacy and security of its users, offering everyone the same generic email address until they manually change it to something different. However, it seems the social network's decision to mess with people's email settings is also messing with their address books, too.
Users across the web are complaining that email addresses for their contacts are being replaced with Facebook addresses. CNet reports that the problem lies with iOS 6's Facebook integration, which has the ability to automatic alter users' contacts without notification. What's more, the site points to the experience of one Adobe employee, Rachel Luxemburg, who seems to actually be losing emails because of the change.
"Today, a co-worker discovered that his contact info for me had been silently updated to overwrite my work e-mail address with my Facebook e-mail address," she wrote on her blog. "He discovered this only after sending work e-mails to the wrong address."
She goes on to say that when she checked her Facebook messages, the emails her co-worker sent weren't there. Gizmodo reader Daniel says he's lost every single one of his email addresses.
"Since Facebook changed the email addresses on contacts, I've actually lost every single one of my email addresses including those for work," he told the site. "Emails to my boss have gone unanswered as they've been going to his Facebook!"
Facebook has said it has engineers looking into the fact that phone syncing seems to be replacing the email addresses of contacts with @facebook addresses. As for Luxemburg's disappearing emails? Facebook says it's likely she just can't find the messages in question.
"By default, messages from friends or friends of friends go into your Inbox," a spokesperson told CNET. "Everything else goes to your Other folder. (If you click on Messages in your left hand navigation menu, you'll see below it an Other folder that drops down.) That is likely where the messages are being sent from other people's emails," the social network explained. "Even if that person is friends with them on Facebook, if the friend doesn't have that email on their Facebook account, the message could end up in the Other folder."
It's worth noting that you don't receive notifications for messages that end up in your 'Other' folder, so they could be there for weeks before you think to go looking for them.
Have any of you experienced issues with @facebook addresses overwriting regular email addresses in your contacts? Let us know in the comments below!