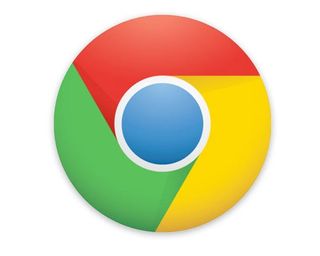 Google's Chromium Blog reports that the latest beta for its popular web browser now includes two new APIs: the getUserMedia API and the Gamepad Javascript API. The first API will grant web apps access to the end-user's camera and microphone without a plug-in. The latter API obviously adds gamepad support to Chrome.
According to Tommy Widenflycht, Google Software Engineer and Real-Time Communicator, the release of the getUserMedia API is the first step in enabling high quality video and audio communication as part of WebRTC, a powerful new real-time communications standard for the open web platform.
"getUserMedia can be combined with other platform features like CSS filters and WebGL to render effects as the <video> is captured," he explained on Monday. "For example, you can rotate the video and add hipstery filters, play a xylophone with motion detection, try on glasses with face detection, and step into a photobooth with crazy effects like 'Snow' and 'Fire.'"
As for the Gamepad Javascript API, he said it helps developers access input from any standard gamepad connected to the user's machine, creating a richer gameplay experience. Widenflycht also added that gamepad access was actually made available for NaCl in May, and since its introduction has enabled games like AirMech. But now support can be added via JavaScript thansk to the new API.
Over on the Google Chrome Blog, the company has also listed a few new apps that take advantage of the getUserMedia API. Romuald Quantin and Magnus Dahlstrand at Stinkdigital have created a Magic Xylophone that Chrome 21 users can play just by waving their hands in front of the camera. Paul Neave has also made a photo booth app called Webcam Toy which has dozens of crazy effects to explore.
"Today's Beta release also brings a new and improved printing experience for Google Cloud Print," said Robert Toscano, Google Software Engineer & Fine Printer. "Now your printers in Google Cloud Print are integrated right into Chrome's print dialog, so you can easily print to your Cloud Ready printer, Google Drive, Chrome on your mobile device, or one of over 1,800 FedEx Offices."

To play with these new toys, just download Chrome Beta.