Smartphones changed the way we live, work, and play. Then, smartwatches streamlined the way we interact with our smartphones.
You can already do a staggering amount of things with the diminutive wearable on your wrist — for instance make calls, track your workouts, and even measure your heart's electrical activity. There are also a wealth of downloadable apps that expand the possibilities further. But as awe-inspiring as it is that you can track your health goals right from your wrist or treat your watch as a walkie-talkie, there's still much more that these little gadgets could do.
The future of smartwatches is rapidly changing, and in a few years we could see these devices transform in significant ways, whether in terms of design or functionality. Here are five amazing things your next watch could do.
1. Keep IDs and documents at the ready
With state licenses and IDs going digital for many, as well as vaccine passports becoming must-have items, you'll want them easily accessible. You can download apps to keep them ready on your phone, but having them on your wrist in a scannable format is an even better option.
For instance, driver's licenses and state IDs in Arizona, Connecticut, Georgia, Iowa, Kentucky, Maryland, Oklahoma, and Utah were the first states Apple announced that would bring state IDs and driver's licenses to the Apple Wallet app. You'll soon be able to use your phone and your Apple Watch to replace your physical license or ID. The same can be said of vaccination records, and potentially even portable medical records from your physician in the future.
The trend will likely continue with other important documents and passes, meaning you might soon be able to ditch physical cards entirely in favor of a phone-and-watch combo. We'll soon be living in a society where you really can leave the house without that heavy wallet in your pocket or purse.
2. Bring AR and VR experiences to your wrist
AR and VR are at the cutting edge of tech, with headsets such as the wire-free Oculus Quest 2 proving hugely popular and both Apple and Facebook/Meta working on mixed-reality devices. But what if you could enjoy VR-centric games and apps, or play AR-focused games such as Pokemon Snap, straight from your watch?
Given that both VR and AR are integral parts of the future gaming and interactivity landscape, it would make sense that this is one of the next frontiers for smartwatches to explore. Plus, we've seen the concept time and time again throughout science fiction. Who wouldn't want to see a wrist-based AR-centric navigation system, or a VR mode that you could use in tandem with a special set of specs, right from your wrist? It might sound like part of the distant future, but it's likely in the works as we speak.
3. Introduce native cameras for taking photos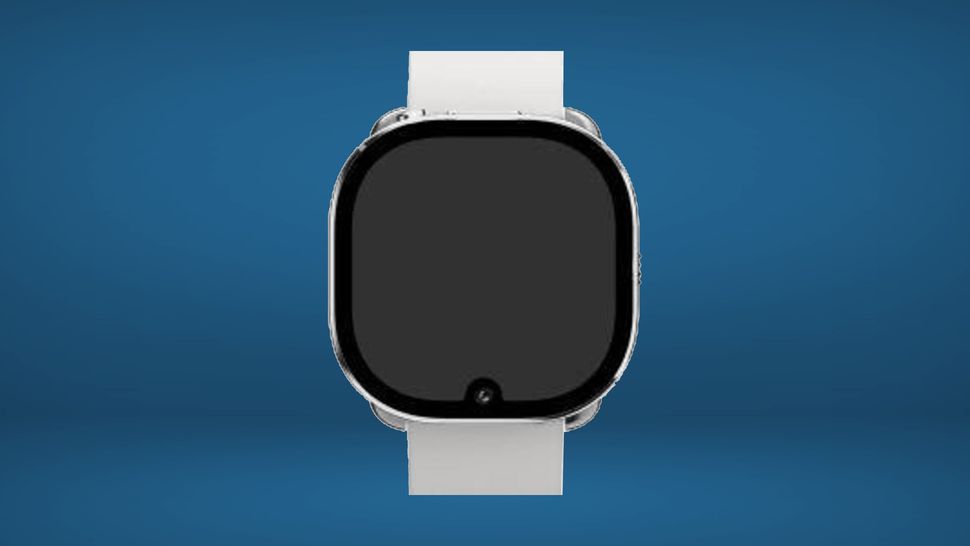 None of the best smartwatches currently have a built-in camera — although interestingly enough Samsung's first smartwatch, the Galaxy Gear, did have one way back in 2013, and various lesser-known devices do include one.
That could well change in the future, though, with either a mounted camera or an in-display option — as increasingly seen on phones — set to become commonplace.
Facebook is reportedly hard at work on its first smartwatch, which could arrive as early as 2022, and that's rumored to have not one but two cameras. If the ability to snap photos from the wrist proves popular, it could well spur other manufacturers to follow suit for their next model.
And it makes sense; you don't always want to dig your phone out of your pocket to take a picture, after all.
4. Transform the way we track health
Smartwatches are already expert tools for tracking a wealth of information about your health, from various fitness metrics to sleep quantity and quality, blood oxygen levels, and even your heart's electrical activity. But there's still room for them to do much, much more.
For instance, future smartwatches could measure your blood pressure — some models are already offering this in an early state — your blood sugar, and even your blood alcohol level. These options could transform the way we approach diagnostics in terms of health, which is certainly something to get excited about, especially if you're someone who hates reporting to your physician to take tests.
5. Use flexible displays
Imagine if, instead of a square or rectangular display, your smartwatch featured a flexible AMOLED screen that wrapped around your entire wrist. Well at least one manufacturer has already created a model that does just that.
The Nubia Watch is a sneak peek at what the future of smartwatches could eventually look like, especially with advancements in screen tech and the rise of the foldable smartphone. Rather than having a single display centered on a watch band, the band becomes the screen, which means you can simply rotate the watch on your wrist to see different features and menu options. That means more screen real estate, and more functionality.
This tech is still very much in its infancy, of course, even though there's an example of what we could see going forward. In the time we spent with the Nubia Watch, we found that while the hardware was impressive, the software still needed some refinement. But it's still an exciting preview of what the smartwatch of the future could look like.