18 Tips Every PS4 Owner Should Know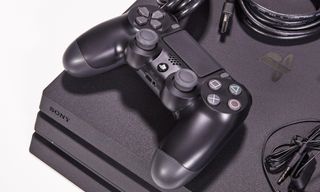 18 Tips Every PS4 Owner Should Know
Now that you've got your PlayStation 4 (or PS4 Pro), you've probably already spent a few hours checking out Horizon: Zero Dawn and Uncharted 4. But there's so much more you can do.
The PS4 has a ton of customization options, and there are plenty of ways to extend your gaming by streaming on Twitch, expanding your storage and sharing control of games with your friends. Here are 18 tips that will help you get the most out of your PlayStation Pro.
Credit: Jeremy Lips/Tom's Guide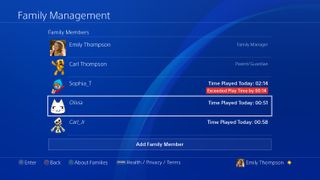 Manage play time
Want to keep your kids' play time under control? Or maybe just your own? Go to Settings > Family Management on your PS4 to see all of the family members on your account and how much they played for. Kids will get notifications when time is almost up so they can save their place, and parents of guardians can add extra time at their discretion from a smartphone or PC.
Image Credit: Sony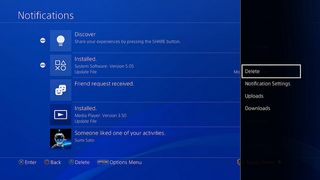 Delete notifications
We're surprised it took so long, but you can finally delete old notifications. Just go to notifications and press either "Options" on the controller or the triangle button to delete single or several notifications at once.
Image credit: Sony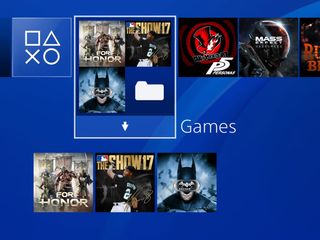 Organize apps in folders
The PS4's menu is intuitive, but when you have a whole bunch of games and apps, you can end up scrolling sideways for a long time to get where you want. If you want to organize your collection, just choose an app, press the Options button and choose "Add to Folder" from the side panel to put it in an existing folder or add a new one. Your home screen will be cleaner in no time.
Credit: Sony/Tom's Guide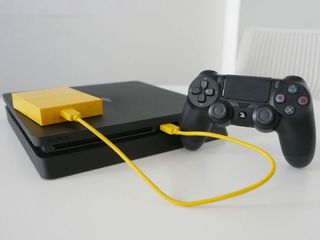 Bump up your storage
Running out of space for games? All PS4 models allow you to replace the hard drive by removing just a couple of screws, so you can bump up to a larger size at will (or even a faster SSD). Don't want to open up the system? You can also use external hard drives as extended storage for your PS4.
Credit: Andrew E. Freedman/Tom's Guide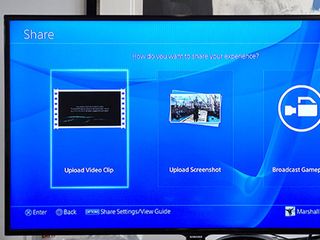 Take and share screenshots and videos
Use the Share button on the left of the touchpad to share screenshots and video. By default, the button brings up a menu that lets you choose between photos and videos, though you can customize the button in Options. You can share that media directly to social networks like Facebook, or save them to your hard drive to put on a USB stick or edit in the Sharefactory app.
Credit: Twitch/Tom's Guide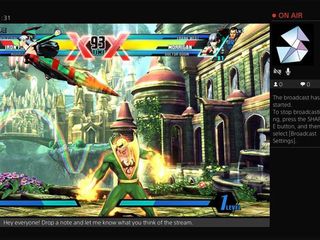 Stream to Twitch or YouTube
You can also use the PS4's Share button to directly broadcast your gameplay to Twitch or YouTube. Choose "Broadcast Gameplay," select your favorite service, sign in and start cultivating a fan base. Maybe you'll be the next big YouTube star!
Credit: Twitch/Tom's Guide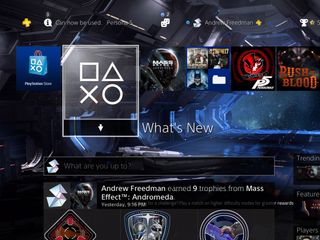 Set a custom background
You've taken a bunch of screenshots of your adventures in PS4 games. Now you can use one as the background for your PS4. All you have to do is jump into your capture gallery and choose one to set it as the background. Then you can customize drop shadows on text to make everything readable, and voila, you'll have a new background customized to your gaming experience.
Credit: Sony/Tom's Guide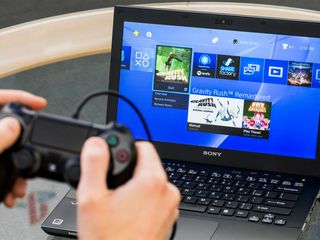 Play remotely on Mac, PC or Vita
Just because you're not in the same room as your PS4 doesn't mean you can't play it. There's a Remote Play app to download to your Mac or PC, as well as built-in features on PlayStation TV and PlayStation Vita that you stream your gameplay to another device. You'll need a pretty solid network connection for it to work, but if you want to play in another room, all you need is the right software and a controller at the ready.
Credit: Sony/Tom's Guide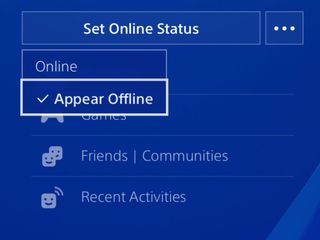 Appear offline
Well, aren't you popular? If you're tired of getting deluged with party requests, head over to your profile and choose "Online Status," if you want the option of appearing offline. Now you can finally play Mass Effect Andromeda without all your friends asking you to join their Strike Team.
Credit: Sony/Tom's Guide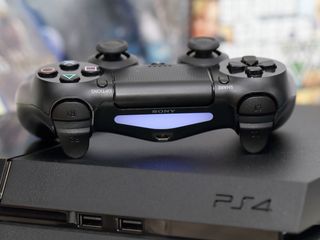 Change your controller's light bar brightness
The DualShock 4's light bar looks cool, but it's a serious drain on the battery. If you're not using a PlayStation Camera that tracks the light bar, turning it down will save you serious battery life. Go to Settings > Devices > Controllers and choose the brightness options to customize it.
Credit: charnsitr/Shutterstock.com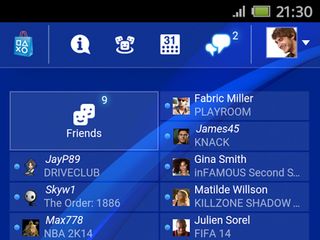 Use the PlayStation Mobile App
The PlayStation Mobile App is surprisingly full-featured. You can use it for chat, seeing what others are playing, buying games and as a remote or keyboard for your PS4. That last part is great: It can be far faster than typing with a controller. It's available on iOS and Android devices.
Credit: Sony/Tom's Guide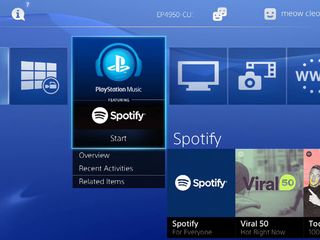 Listen to music while you play
There's some great music in video games, but sometimes you need some pump-up jams before a multiplayer match. If you use Spotify or the PS4's own music player, you can jump to the quick menu to make your music play over a game's soundtrack.
Credit: Sony/Spotify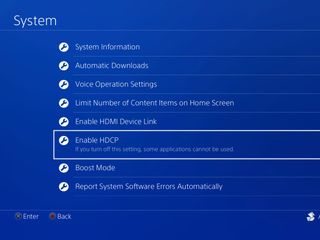 Turn on your PS4 with your TV
Look, you only turn on your TV when you want to play games or watch shows on your PS4. Why not turn them both on at the same time? Go to Settings > System > Enable HDMI Device Sync and check the box to set that up. Not all televisions support this feature, though, and some will need to have it turned on on the television, too. It's often called HDMI CEC, though some manufacturers may use other names.
Credit: Sony/Tom's Guide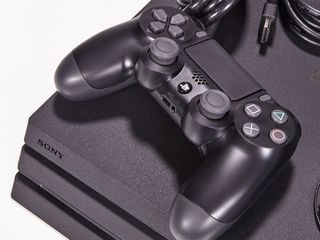 Double tap to switch apps
The PS4's menus are intuitive, but you can switch between two apps without ever seeing them. Most, though not all, apps will switch you to the last app you were using when you press twice quickly on the PS button on the DualShock 4.
Credit: Jeremy Lips/Tom's Guide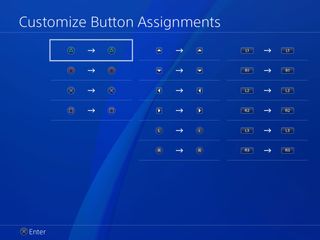 Remap buttons
Remapping buttons can make or break a game for those with physical limitations. Or it can make a game even better by letting you choose which button does what. To make these changes, go to Settings > Accessibility > Button Assignments. Here's the rub: This happens on the PS4 level, and individual games won't know. So when you're told to button mash the Square button that you assigned to L1, the game will still say Square.
Credit: Sony/Tom's Guide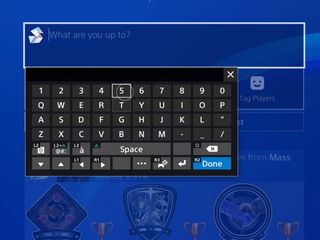 Type with motion controls
Typing with the DualShock 4's joysticks can be a pain. If you're a good shot, try using motion controls to highlight the letter. If you're accurate, you'll get around the keyboard faster. All you have to do is press R3 (the right control stick) to turn this on. Alternatively, you can use the touchpad to move the cursor around.
Credit: Sony/Tom's Guide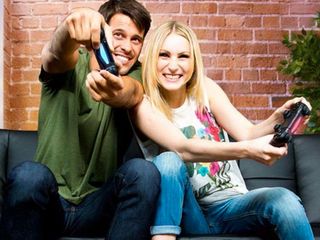 Find new friends
There's nothing like a fresh new batch of friends to build out your Overwatch team. To see friends of your friends, check out the "Players You May Know" feature found in the news feed. It's even better at finding potential friends if you add social media accounts, like your Facebook feed.
Credit: Sony/PlayStation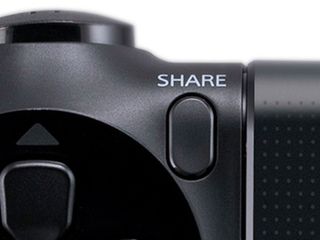 Share games with friends
With the Share Play feature, you can share a game with a friend, even if your friend doesn't own it. While playing, you go to the party screen and choose Share Play > Start. Others can watch you play and even take control, but these shares expire after an hour.
Credit: Sony/PlayStation