Samsung makes many of the best TVs you'll see on the market. You'll find stunning options both big and small. And, if you're coming from a more budget-oriented device, the difference you'll see in quality will astound you.
Many affordable TVs are now able to offer a 4K picture for excellent visual clarity, and most pair that with some level of smarts to give you easy access to streaming content. Samsung's TVs take that performance to even higher heights.
On Samsung's premium TVs, it offers an exceptional high dynamic range (HDR) to let you see more detail in bright areas of the screen as well as shadows, and you can perceive over a billion colors on many models. 4K displays are abundant in Samsung's offerings, and it even has 8K models for some of the sharpest visuals commercially available.
Now, these premium TVs tend to cost a bit more than your average model, but when you're putting amazing films on for movie nights, binging your favorite show, or tuning into the latest sports championship, having amazing picture quality can make it worth the extra cost, especially as we're spending more time at home. That said, now's a great time to dive in, since Dell's Labor Day sale will make those same Samsung TVs much easier to fit into your budget.
Dell is a trusted brand in electronics, so you can be sure you're not getting a lemon when you buy from its online store. It's Labor Day deals rival the best online sales out there, so, if you want to see your shows and movies like you've never seen them before, have a look at some of these deals on premium Samsung TVs.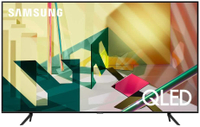 Samsung Q70T Series
Samsung's Q70T Series is a knockout punch for quality and reasonable pricing. You'll find it offers up an exceptional 4K image, and thanks to its Quantum Processor 4K, it can even turn non-4K content into stunningly crisp footage. This is one of Samsung's QLED models, giving you over a billion shades of color for a more vibrant, realistic image. And, with Quantum HDR, the visuals will truly pop.
See the 55-inch Samsung Q70T Series at Dell ($897.99, List Price $997.99)
See the 65-inch Samsung Q70T Series at Dell ($1,197.99, List Price $1,297.99)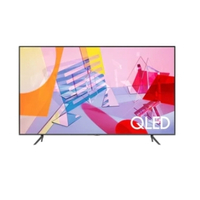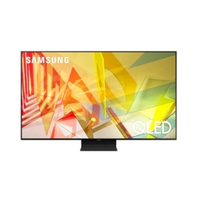 Samsung Q90T Series
The Samsung Q90T Series is the pinnacle of Samsung's 4K TV offerings. It's built to offer a stunning picture for whatever kind of content you throw at it. The QLED panel with full-array backlighting can deliver brilliant highlights and rich shadows all at the same time for a remarkable dynamic range. The TV even has the smarts to react to the lighting in the room it's in, ensuring you don't get an image that's too dark to see or blindingly bright.
See the 65-inch Samsung Q90T Series at Dell ($2,197.99, List Price $2,697.99)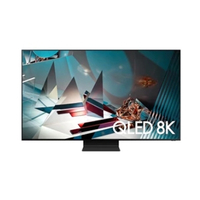 Samsung Q800T Series
The Q800T Series goes beyond the 4K picture that's become mainstream. This artful display offers up an 8K resolution for four times the visual detail of 4K and 16 times that of Full HD. With a display this crisp, the fine details in content will be plain to see. Naturally, this premium TV comes with all of Samsung's most advanced features, including the processing power to turn non-8K content into 8K, HDR support enhanced by full-array backlighting and over a billion colors, as well as gaming and audio enhancements. While this is a more expensive model, it also comes with a much more enticing discount.
See the 75-inch Samsung Q800T Series at Dell ($4,297.99, List Price $4,997.99)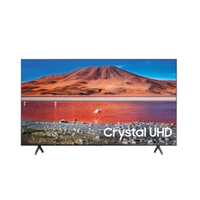 Samsung TU7000 Series
Samsung's TU7000 Series is a strong entry point into the market of more capable TVs. The 43-inch model won't overtake your living room, but will still deliver an exceptionally crisp 4K image with HDR support. Gamers can even benefit from its Auto Low Latency Mode which will help with reaction times.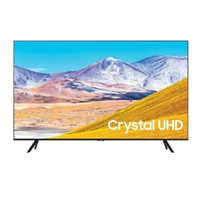 Samsung TU8000 Series
If the size of the display is your biggest concern, then the Samsung TU8000 Series is a safe bet. You can get a truly massive, 85-inch display for the price that other TV makers might charge for their 65-inch 4K TVs. Of course, a big picture isn't worth much if it's not also stunning. Fortunately, the Samsung TU8000 Series delivers a 4K image that can display over a billion colors and a high dynamic range. At this size and clarity, you can feel like you're right on the side of the court for athletic events or right in the heat of the battle in video games, and you won't find better seats in a movie theater.
See the 85-inch Samsung TU8000 Series at Dell ($1,797.99, List Price $1,997.99)
If any of these deals stick out to you, you won't have long to act. Dell's Labor Day sales event may not be limited to just Labor Day itself, but it won't last forever. You'll have a chance to snag these TVs at a discount until September 13.