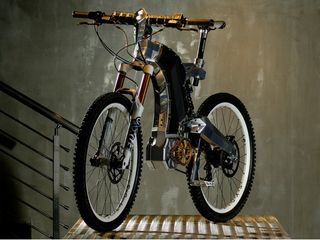 Daemon by M55
This electrically-assisted bike, brought to us by the Hungarian company M55, is a cross between Steampunk and Batman. The "Daemon" is an urban model with an aluminum and carbon frame, and a price that will run you around $14,500. This hybrid bike possesses a maximum range of about 60 miles and has a top speed around 40 mph.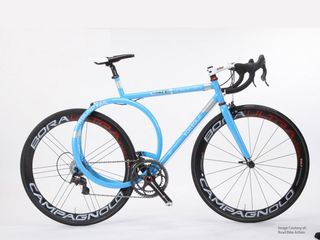 RoundTail by Lou Tortola
This revolutionary bike is credited to Canadian designer Lou Tortola. The novelty of the RoundTail resides in the frame, where the traditional triangle has been replaced by an assembly of two circles that are supposed to absorb 60 times more vibrations while still ensuring rigidity. The RoundTail has so far been presented at specialized bike shows in Europe and should be available soon (price TBA).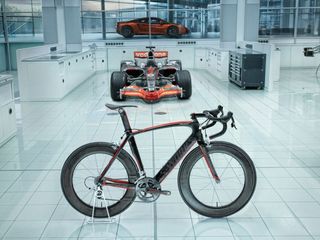 Venge S-Works from Specialized and McLaren
This road bike could rightly be compared to a two-wheeled Formula 1 racing car; its design is the end result of four years worth of research from celebrated bicycle manufacturer Specialized and legendary car designer McLaren. The S-Works + McLaren Venge weighs just under 4.5 pounds, with the frame coming in at less than 2.2 pounds. The collaborative efforts and combined strengths of both companies has created a truly fantastic product in terms of aerodynamic properties, carbon fiber work, and various other optimizations. The frame, the casing of the chain transmission, and the seat post are all one solid piece and the cable system is completely integrated. The Venge is now available (as of May 2011) for about $8800.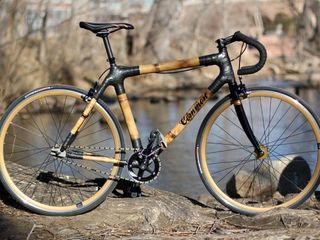 Alabamboo
The history of this eco-friendly and unique bike dates back to August 2010. Two New Yorkers figured out all of the technical elements necessary to start making bikes out of bamboo, and decided to set up a bamboo bike "factory" in Alabama in order to stimulate job creation. Their enthusiasm inspired many followers all over the world and thus the Alabamboo project was born! This project is not only great for the environment, but has helped provide jobs for many people, not only in Alabama, but in many other states and countries as well.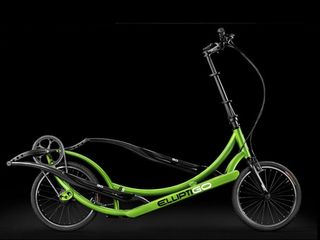 Elliptigo
Would you like to ride a bike and take a walk at the same time? Elliptigo might just be for you. This large scooter-like contraption transfers the energy created by the rider's "running" strides to the back wheel via a plate and chain system. Available online, this elliptical-bike will run you roughly $1800.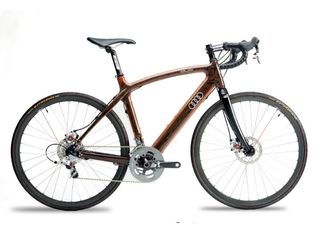 Duo from Audi
After seeing this, Audi fans are going to want to complete their arsenal of high-end vehicles with a…bicycle? Audi has come out with a line of hand-made, wooden bicycles, created in association with wooden-bike manufacturer Renovo. The Duo line is composed of three models – City ($6,530), Sport ($7,350), and Road ($7,460).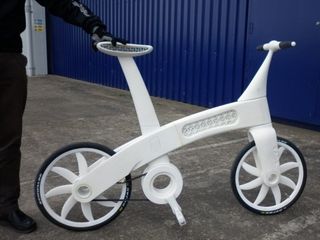 The Air Bike from EADS
Don't get too excited - there's only one model, and it's not for sale nor is it a prototype. The Air Bike is a technological demonstration produced by EADS, the European giant of the aerospace industry. This bike was created in order to test out the concept of Additive Layer Manufacturing and try to put it to practical use. This manufacturing process layers on successive coats of metal, nylon, carbon, and other such substances by following a model first laid out in a 3D computer. This additive process is the opposite of the more usual subtractive processes – in which one starts with several materials that either transform into another material or to which one removes material - that are usually used to create products. The end goal with this new manufacturing process goes far beyond bikes though – it is hoped that it will eventually be used to construct planes, thus reducing weight and ultimately saving energy. ALM could be coming soon to an Airbus near you.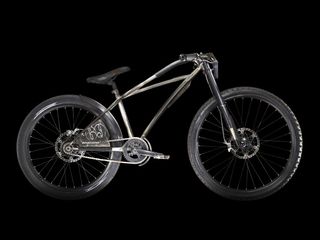 Broadsider from Trek
A few months ago, in an attempt to stimulate new ideas within the company, Trek let their industrial designers run wild with their imaginations. The end result? Meet the Broadsider, a bike concept with a post-apocalyptic Mad Max sort of look that comes with The Adventures of Max Malco, a comic created just for the occasion.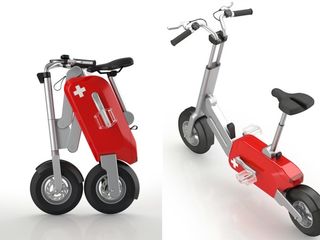 Voltitude
Part bike, part scooter, and part Swiss Army Knife. The Voltitude is a foldable, electric bicycle designed by two Helvetian designers with the goal of revolutionizing the manner in which we get around town. This object, as fun as it is practical, is supposed to fold up in 1 second (well, that's the number given by the manufacturer anyway…) and, thanks to its electric motor, it is capable of hitting speeds of around 18 mph. And when you get to the office, you don't even need to carry it – it can be rolled around like a cart!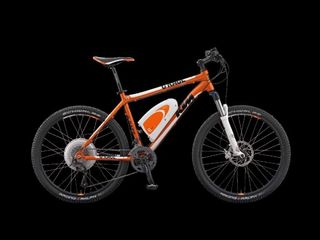 eRace from KTM
The Austrian company KTM, who is known mostly for its All-Terrain Vehicles, has come up with a new line of bicycles that includes the partially-electronic e-Bike series. Amongst these hybrid bicycles is the eRace, a bike that, while being nothing to write home about in terms of design or special equipment, does have a powerful 250 watt motor that offers four different levels of assistance and four different levels of power generation (35, 75, 150, and 300%). With this motor that needs to be charged every 3 or 4 hours, you can go between 25 and 44 miles on one charge.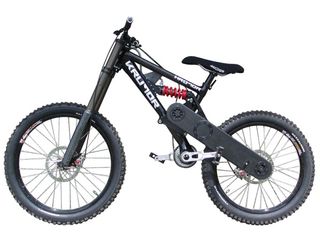 Hrotor from Krutor
The Hrotor is a unique specimen in that it is not and will never be available for sale. With a very aggressive look, a frame made entirely out of carbon, and a transmission system with "planetary gear" integrated into the frame, this model has instead become be the "standard bearer" for the Czech brand Krutor.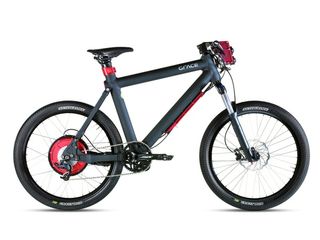 e-Motorbike from Grace
Wait… Are you sure we're talking about a bicycle here? According to German manufacturer Grace, the answer is both yes and no. Although called the e-Motorbike, this contraption is, at least in appearance, all bicycle: a frame made of ultra-light aluminum, a chain transmission, a saddle seat, and handlebars. However, under this classic appearance hides technology suited for Formula 1; a 1300 watt electric motor - from the Eurocopter program - has been integrated into the axle of the hind wheel, allowing the rider to achieve speeds of 28 mph. Different models are available on Grace's website for prices ranging between $4200 and $8000.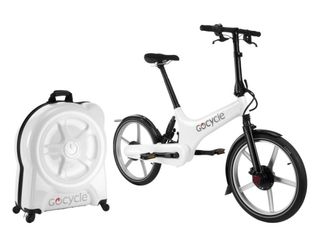 GoCycle from Karbon Kinetics
Getting to work by bike is all well and good in theory, but in practice, you end up at the office sweaty and out of breath, and there's always the risk of it getting stolen during the day. It's on the basis of these everyday problems that Richard Tope and Karbon Kinetics have developed the GoCycle, a foldable mini-bike equipped with a 250 watt electric motor. Not only is it foldable, but you can even choose to buy a storage briefcase that slips right under your desk. The GoCycle is available online starting at $1600, depending on what model and accessories you choose.