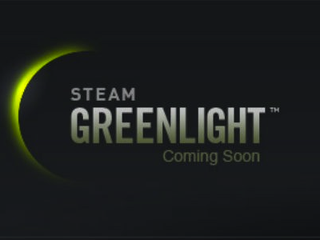 Steam Greenlight is a way for up-and-coming indie games to gain a little clout, and now 32 new games will join the ranks. On Oct. 2, Steam announced the new titles that, thanks to user votes, will soon appear for purchase via the mega-popular Steam platform.
Red light, Greenlight
If you're not familiar with Steam Greenlight, the process is very simple: Game developers submit their games (either works in progress or completed products), along with a one-time $100 submission fee, to the service. (Steam donates this money to charity; it's mostly there as a deterrent for joke entries). Users vote on their favorite titles, and Steam adds the most popular games to its service.
Being on Steam is a boon for indie developers, as it puts their games in front of an enormous audience and gives them easy access to Steam's frequent sales and packages like the Humble Indie Bundle. Rightly or wrongly, "No Steam; no sale!" is a rallying cry among many hardcore PC gamers.
MORE: 10 Fun, Cheap Steam Games for a Rainy Day
The 32 new titles bring the number of Greenlit games up to 206, of which 82 have materialized for sale. Read the full list of the new additions at the end of this article.
Games to watch
Remember: A game making its way onto Steam Greenlight is not necessarily an indicator of its quality, just its popularity among users. Still, some games on the list look very promising, or have already proved their worth in non-Steam releases. Here are a few games to keep an eye on:
"Age of Wushu"
"Age of Wushu" is undoubtedly a niche title, but it aims for a certain audience and hits a bull's-eye. This Asian martial arts (or Wuxia)-themed massively multiplayer online (MMO) role-playing game (RPG) casts players as warriors in Ming Dynasty China. There, they can join one of eight factions and fight for their clan with fists, swords, projectiles and whatever else proves handy.
Featuring detailed period clothing and a stylish combat system that allows both ground and aerial combat, "Age of Wushu" brings out the "Crouching Tiger, Hidden Dragon" fan in everyone. The game has been available outside of Steam for a long time, and while it's not for everyone, you'll be hard-pressed to find a better martial-arts MMO.
"Nihilumbra"
If you have an iOS device or aren't afraid of buying non-Steam PC games, you may already be familiar with "Nihilumbra." This side-scrolling puzzle game casts you as a dark, vaguely humanoid silhouette with the ability to paint the drab, dreary world around you in a variety of colors. Paint the ground green to jump high; paint walls brown in order to stick to them.
MORE: What is the SteamOS Game Operating System?
As you traverse the world, avoid deadly foes and solve tough environmental puzzles, you'll learn why you were made and why the encroaching darkness will stop at nothing to pursue you. The world already has a surfeit of dark, thoughtful platformers (we're looking at you, "Braid" and "Limbo"), but if they're as intriguing as "Nihilumbra," it can probably stand to have a few more.
"Race the Sun"
One could be forgiven for thinking that racing games are played out. Gamers have raced on the road, through the brush, in fantasy kingdoms and even in space. One thing they have yet to do, though, is race against a star — unless, that is, they've played "Race the Sun." This game challenges players to take control of a solar-powered starship and get as far as they can through a procedurally generated landscape. Once the sun goes down, you're done. No two races will ever be alike.
"Race the Sun" is also at the center of a feel-good indie gaming story. A month after the game launched, it had sold only about 1,000 copies. This prompted the game's creator to take to game industry publication Gamastura and lament the difficulty of selling a PC game without Steam. The exposure turned out to be enough: Fans flocked to buy the game and vote for it on Greenlight. Anyone who already bought the game will receive a key to activate it on Steam.
Steam Greenlight Games List - October 2013 Update
"A-Train9": a railroad simulator with a focus on urban development
"AdventurOS": a traditional "Metroidvania" side-scroller based on your computer's hard drive
"Age of Wushu": a popular Asian martial-arts MMO
"CABAL Online": an action-heavy MMO that pits the player against demons
"Claire": an adventure game about a lost girl and her dog
"Comicado": not a game, but rather a program for creating comic-book art
"Crystal Kingdom": an old-school Japanese role-playing game
"Death Road to Canada": a zombie apocalypse survival game
"Dysis": a strategy game that incorporates elements from first-person shooters
"E.T. Armies": a first-person shooter with a sci-fi storyline
"Eldritch": a first-person action game with nods to the Lovecraft mythos
"Fantasy Grounds Virtual RPG Tabletop": an online interface for running pencil-and-paper RPGs
"Fibrillation": a short first-person horror game with supernatural elements
"Haunted": a comedy-horror adventure game with both English and German localizations
"Hyper Light Drifter": a 2D action/RPG with nods to 8- and 16-bit classics
"Iron Soul": a third-person shooter where players take control of a guardian robot
"Lost Sector Online": an online turn-based strategy game with a multiplayer focus
"McDROID": a cross between "bullet hell" shooters and real-time strategy resource management
"Mosaico": not a game, but a way to neatly tile your programs while multitasking on a computer
"MouseCraft": a humorous puzzle game, hailed as "a cross between 'Tetris' and 'Lemmings'"
"Nihilumbra": a dark, atmospheric, side-scrolling platformer
"No Heroes": a free-to-play shooter with destructible environments and gun customization
"Of Guards and Thieves": a multiplayer action game with a variety of character classes
"PULSAR: Lost Colony": a cooperative starship simulator with a sci-fi storyline
"Race the Sun": a racing game with procedurally generated racetracks
"The Sandbox": a world-building game that gives you tools to create or destroy
"Shade 3D Basic": not a game, but a shading tool for 3D modeling
"Skyscraper Simulator": a building simulator with a focus on skyscrapers
"Slender Man's Shadow": a follow-up to hit minimalist horror game "Slender Man"
"Vox": an action/adventure game where you can create your own content
"Wildfire Worlds": a simulation game that lets you disrupt society with angry rioters
"Zombies": an action game that pits you not against zombies, but rather mindless bureaucrats
Which newly Greenlit titles are you looking forward to? Which games need to get Greenlit next? Leave a comment and let us know.
Follow Marshall Honorof @marshallhonorof. Follow us @tomsguide, on Facebook and on Google+.