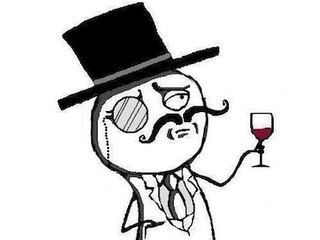 Like some 80s hairband reuniting for one last time to perform at a benefit concert, the notorious hacker group LulzSec is reportedly getting back together to launch one final assault in the name of Pastebin.com and its follower count on Twitter.
According to reports, Pastebin.com administrators finally obtained the @pastebin Twitter account after previously using @pastebincom. "From now on http://t.co/elGKocV will use the Twitter username: @pastebin," the site said on Twitter. "We managed to claim that today. Victory! :)"
Naturally using the new @pastebin account means that it has to start all over in acquiring a high follower number. This is where LulzSec has decided to step in and save the day. "If @pastebin reaches 75,000 followers we'll engage in a mystery operation that will cause mayhem," LulzSec said on Twitter.
At the time of this writing, the @pastebin account had gathered around 11,817 followers. In the typical Twitter fashion, the number is fluctuating up and down, so it may be a while before LulzSec actually comes out of the woodwork and engages in its "mystery operation". Still, as seen in this graph, @pastebin managed to increase from 6609 followers at 08:08 Wednesday morning to 11506 followers at 03:44 Wednesday afternoon. That said, LulzSec may strike again by next week.
Pastebin.com is an online collaboration and text sharing platform that was originally designed for developers to comment on their peers' code samples. But groups like Anonymous, LulzSec and AntiSec have used Pastebin to publicly display their messages in ASCII format. So far no connection has been found between the site and the hacking groups.