How much money do you spend on printer ink, and how does that stack up to the cost of the device?
If you're like most people, you likely cringed a little — it's probably not a number you like to reflect on. Because too often, we fail to factor the cost of cartridges into our printer purchases. We spring for the model that seems to be the most affordable upfront, and don't look any further.
And that's a problem.
The truth is that a lot more goes into purchasing a printer than price. Make and model is every bit as important, as different printers are designed for different use cases. And that, in turn, ties back to ink costs — to ensure you get your money's worth, you first need to understand your needs, and which type of printer is the best fit for them.
For posterity's sake, we'll keep it to the three most popular.
Printer types and features to consider when buying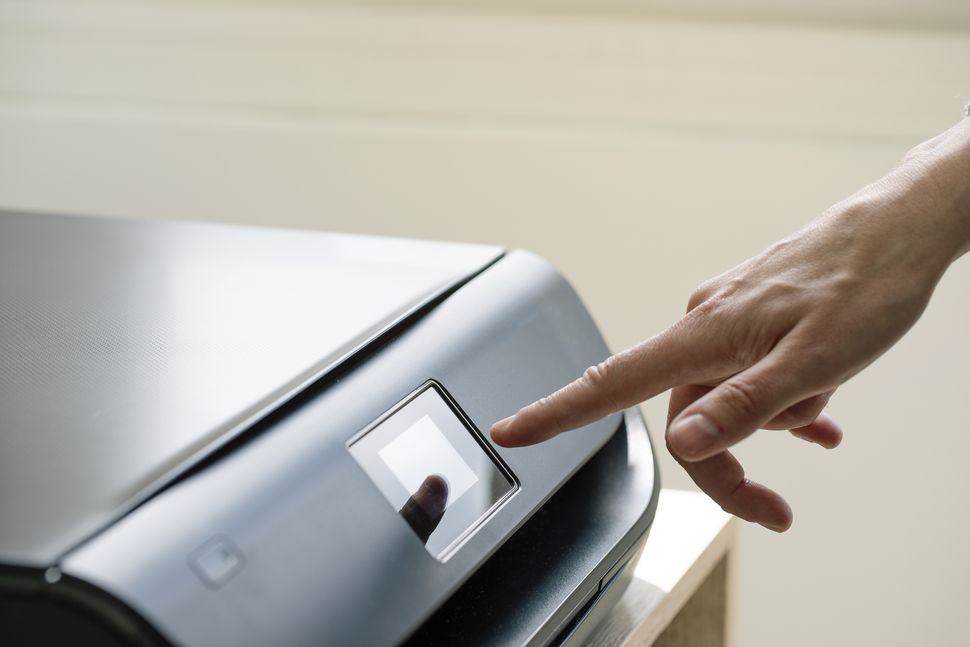 Inkjet printers work by spraying tiny ink droplets onto a page. They're one of the oldest printer types, and also one of the most popular. Typically best-suited for home users that need to print in color but don't want to spend a lot of money upfront, they tend to be better at transferring high-quality images onto the page.
Inkjet printers use cartridges, which have an inexpensive upfront cost compared to their alternatives. The trade-off is that they have a lower page yield, and thus require you to spend more on frequent replacements. Out of the three printers we discuss here, these printers generally have the highest cost per page, as such, you should avoid the cheapest inkjet printers, as they tend to use even less efficient and more expensive cartridges.
Laser printers use heat combined with a special powdered toner. They're a good fit for home offices and business users with incredibly high print volumes. Laser printers tend to be very good at printing monochromatic and color business documents, but less suitable for photos.
Although toner cartridges tend to be expensive, they're usually able to print thousands of pages before requiring replacement. Another advantage laser printers hold over other printers is that said cartridges won't dry out if unused for long periods of time.
Ink tank printers work similarly to inkjet printers, save that they use ink bottles instead of ink cartridges. Although they're typically more expensive, they combine the best traits of laser printers and inkjet printers, with high print quality and the capacity to print thousands of pages at an extremely low cost per page. Ink tank printers are a good choice for users that need to print a wide range of color document types at high volumes.
They also suffer from a similar shortcoming to inkjet printers, in that if an ink tank printer goes unused for long periods of time, its internals might end up clogged with dried ink. For this reason, you should avoid purchasing an ink tank printer if you only print infrequently.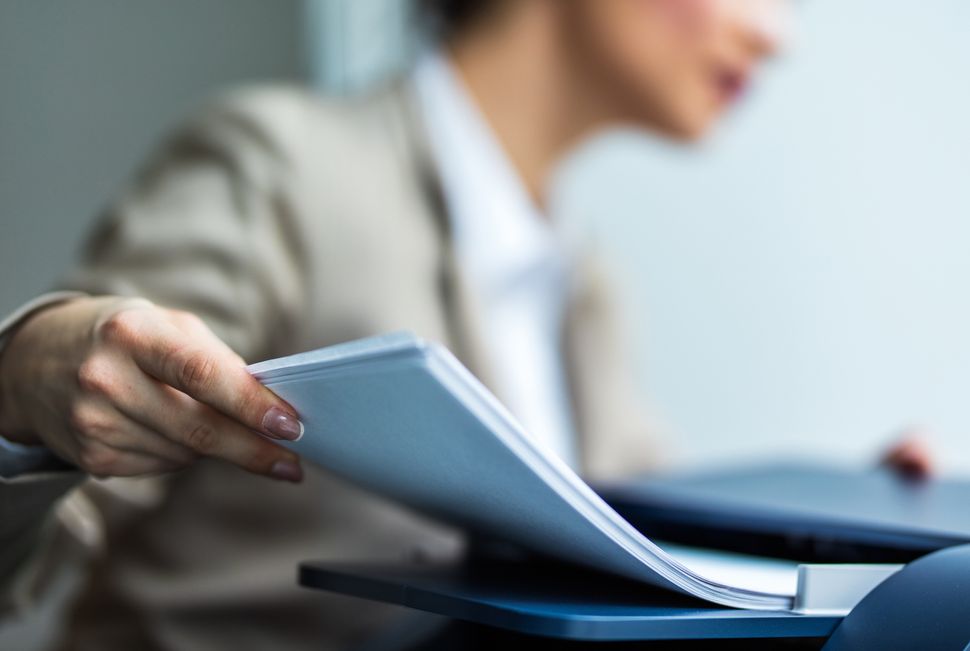 Printer type aside, you should also account for what you want (or need) in the device — features worth considering include:
All-in-one models that combine printing, copying/scanning, and faxing functionality.
Print speed. Does it matter to you how fast your printer runs, or only that it works?
Double-sided printing. This can help you save a great deal of paper, making a printer more cost-effective over the long-term.
Automatic document feeder. For users that typically rely on high-volume prints, this feature is arguably a must-have — it allows you to print multi-paged documents without having to manually replace or feed each page into the printer.
Paper tray capacity. If you tend towards high-volume or larger prints, you'll want a paper tray with a larger capacity.
Supported media. Is the printer only capable of printing on paper, or can it also accept photo sheets, labels, envelopes, and/or cards? What type of media do you need to print on most frequently?
Paper size. Most printers tend to use either letter, legal, or tabloid sized paper. They also tend to support multiple different types of paper, so this shouldn't be an issue unless you need to print unusually-sized documents.
Printer size. Consider how much space you have before buying your printer. Will it fit on your desk? Do you need to put it in a particular area of your office?
Ease of use. What quality of life features does the printer offer? Examples might include touchscreen functionality, mobile printing, companion software, etc.
The secret to saving money on printer ink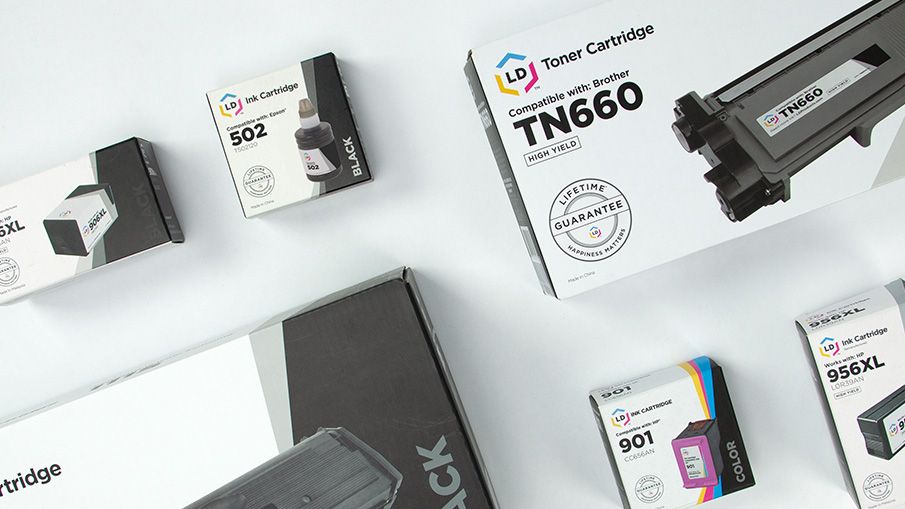 It's important to understand that not all printer ink is created equal. Some cartridges offer better long-term value than others, even those made for the same type of printer. To ensure you save the most money, you need to pay attention to two metrics we've already mentioned: cartridge yield and cost per page.
For instance, a high-yield cartridge may cost more upfront, but has a much lower cost per page compared to a standard yield cartridge because it's filled with more ink. Buying in bulk can also significantly lower costs. The biggest secret to cost-effective printing, though?
Buying compatible, non-OEM cartridges, especially if you purchase them in a pack or set.
That's where LD Products comes in. A leading online aftermarket printing supply retailer, LD stocks thousands of high-quality non-OEM cartridges for every major printer brand. These cartridges offer the same yield and quality as proprietary ink and toner, but at a fraction of the cost. Each cartridge also comes with a lifetime guarantee.
To help drive the point home, just have a look at the table below — it shows three of LD's top picks for printers, and how their prices compare to proprietary prices.

Buying a printer can be confusing and overwhelming, but it doesn't have to be. By understanding your needs, knowing the different printer types, and having a firm grasp of how cartridges work, you can not only simplify the purchase process, but also save yourself a ton of money while you're at it.