We never know when inspiration is going to strike. It can be at the oddest times. Having the right equipment to jump into gear when that inspiration comes is the surest way to take full advantage of those moments. Nothing sees the mental gears grind to a halt like having to fuss with technology that isn't quite suited to the task or that causes constant issues turning what could have been a smooth process into speed bump city.
You don't have to look far to find a whole host of creativity-supporting equipment, though. Dell's online store has a whole section dedicated to equipment geared up for digital creators. Whether you want to create on the go, get a boost in audio-visual quality, or break free from a mess of cables that hamper the flexibility of your creativity, there's gear here for you.
Let's take a look at the kind of hardware Dell has available all in one spot to let you get creating without barriers.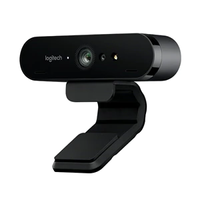 Whether you're livestreaming, broadcasting or recording tutorials, your on-screen presence can play a big part in your creative success. The Logitech Brio 4K UHD webcam is designed to deliver an exceptionally bright, sharp and clear picture so you look your best on camera. The webcam even supports an adjustable field of view, so you can get a wide 90-degree angle to capture more at once, or switch it down as low as 65 degrees to get a tighter focus on the star of the show: you. The webcam has flexible mounting options as well, letting you simply attach it to the top of your monitor or mount it to a tripod for more flexible positioning.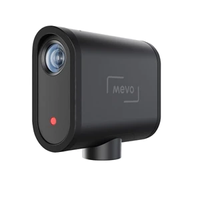 For multi-camera recording setups and flexible, cable-free videography, the Mevo Start is a powerful solution. This wireless live streaming camera system can record sharp 1080p footage and even stream it straight to platforms like Facebook, YouTube or Twitch. It's lightweight and easy to move around or mount onto a tripod, and it can run for up to six hours on its internal battery power. The camera has its own microphone built in but also supports external microphones, giving you even more flexibility in your setup. The system supports up to three Mevo Start cameras at once, letting you take your recordings and streams to the next level.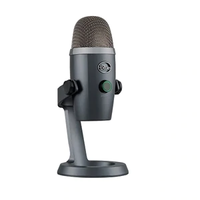 If you want to sound as good as you look after a webcam upgrade, the Blue Yeti Nano provides premium audio quality in an affordable and convenient package. This USB-powered condenser microphone will have you sounding ready for the airwaves. It's easy to get running on a computer, offers a high-quality audio signal that most simple headset microphones don't come close to matching, and it has easy controls to dial in your volume or quickly mute if you need to cough or sneeze. The mic can use an omni-direction pickup pattern, ideal for recording a conversation you're having with guests, or use a cardioid pattern that will focus in on you and help cut down on background noises.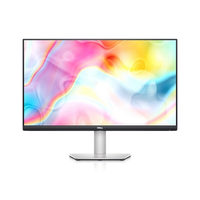 A big part of your digital workspace is your monitor, and the Dell S2722 QC provides a sizable, colorful space to bring your creations to life. This 27-inch monitor provides a 4K UHD resolution, letting you see incredibly sharp details for whatever you're making. Between the monitor's built-in speakers and USB hub, you can easily keep a tidy desk space with this monitor. It also has a USB-C port with 65W power delivery, letting you power a connected laptop and transmit the video feed with a single cable. The height-, tilt-, pivot-, and swivel-adjustable stand just makes it that much better to work with.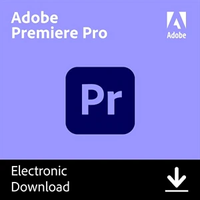 When it comes to putting together video projects, as you might be doing with some of the cameras and microphones Dell.com offers, you'll want capable software to make it happen. Adobe Premiere Pro is an absolute powerhouse for video and audio editing and production. The software can tackle huge or small projects with many different video and audio tracks, and it supports a ton of different video formats for import and export.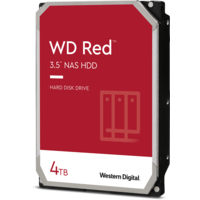 Your project needs somewhere to go. You might keep a local copy on your computer, but nothing is worse than the feeling you get when something goes wrong with a computer and you're not sure if your files are safe. Backup storage is a must for creative projects, and a NAS offers a powerful and convenient way to keep your important work backed up and readily available wherever you go. To fill out your NAS, you can grab 4TB WD Red NAS hard drives that are ready to store a ton of project files. These drives are built for 24/7 operation and support RAID configurations so you can easily create redundancies that mean you won't lose any data even if one of the drives fails.
You can find all of these products and plenty more like them on Dell's content creator hub here. So go get geared up for the next time inspiration strikes.