Our smartphones are perhaps the most-used gadgets we own these days, allowing us to browse the web, fire off emails, keep in touch with friends and more. While there are a lot of built-in protections that come with modern smartphones, as with any device that you use to access the internet, you want to make sure it's completely protected.
This is especially true if you have banking apps and other applications installed on your smartphone that contain sensitive information. You'll want to make sure that your device is completely protected protected, especially if it gets lost or stolen.
In this guide we'll give you some top tips on how to protect your smartphone. One of your first ports of call is to check out Bitdefender Total Security. As well as offering advanced anti-virus protection for your Windows PC or Mac, you can also protect your iPhone or Android smartphone as well, thanks to dedicated apps. You don't need to pay for multiple licences either, as Bitdefender Total Security can be installed on 5 devices.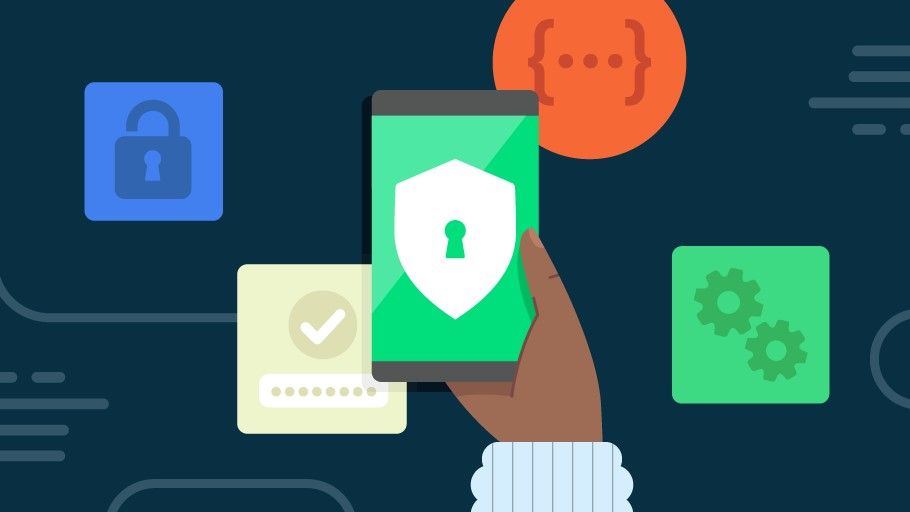 1. Make sure you use password protection
This might seem like an obvious step, but a lot of people still don't add passwords or PINs to their phones. If you don't add one, if your device is lost or stolen, anyone can gain complete access to your phone, as well as your apps, accounts and even stored credit and debit cards.
So, make sure you lock your phone with a password or PIN. The latter is preferable, as it's quicker to type in, yet still very secure. Just make sure you choose a memorable password or PIN and don't use something easy to guess, such as 1234.
With Bitdefender Total Security, on Android devices you can add another level of security with App Lock. This allows you to lock any app with a PIN code, so even if a thief gets into your phone, they won't be able to access your most important apps.
2. Keep your phone updated
You should always make sure your phone has downloaded the latest updates. Not only do these often add new features, improve performance or fix bugs, but they usually also include important security updates to help protect your smartphone from the latest viruses and malware.
Your smartphone should alert you when there's a new update ready to download, and while it may be tempting to delay the update or ignore it, it really is important you download it. You can usually do this by clicking 'Update' on the message that appears, but you should also find it in the Settings app of your phone.
It's also important to keep your apps updated for similar reasons - and you can usually do this by opening the Google Play Store or App Store, which will highlight any apps that have updates ready to download and install.
You can also make sure you're completely protected with Bitdefender Total Security. On Android smartphones you can scan your phone for viruses whenever you like to make sure your phone is free from threats - and you can also set it to automatically scan every time you download an app, and will warn you if it's dangerous.
On iPhones, Bitdefender Total Security can scan your phone and data and identify any security settings that may be putting you at risk, and help you to make the most out of Apple's built-in security tools.
3. Be careful what you click on
One of the most common uses for smartphones is browsing the internet, so you'll want to make sure when you surf the net, you're doing so safely.
Bitdefender Total Security can help, with Bitdefender Web Protection tools that filters out dangerous sites, while its anti-phishing system scans webpages and warns you when you come across fraudulent pages.
4. Don't connect to unknown Wi-Fi
Finding a free Wi-Fi hotspot can be great when you're out and about, low on data, and want to check your emails. However, as tempting as it may be to connect to any open Wi-Fi network - you should think again.
Unfortunately, there are some malicious users who will broadcast 'free' Wi-Fi, but when you connect to it, you inadvertently allow them to access your online data. Even if you connect to a legitimate free Wi-Fi hotspot, you can't be sure what security measures (if any) the provider has implemented, again putting your data at risk. You don't want people to be able to access and see your data when you online bank, for example.
So, if you can, stick to your cellular data, as that is much more secure. If you absolutely need to use Wi-Fi, then with Bitdefender Total Security, you get access to the Bitdefender VPN. This encrypts all your internet data, and it means that even on compromised networks, your data will remain secure. You get 200MB of data a day, so it's ideal for when you need to pop onto the internet via a Wi-Fi hotspot and do some quick tasks.
5. Remotely wipe your smartphone if it gets lost or stolen
Losing your smartphone or having it stolen is a nightmare situation, but there are at least some things you can do to keep your private data secure if there's no chance of getting the phone back.
You can remotely wipe your smartphone which will mean that all your data is erased from the device as soon as you send the command and the phone connects to the internet. While this won't help you get your phone back, it at least means that no one can access your apps, photos, data and more.
Remember - this will remove everything off your phone, including photos, videos and more. So, always make sure you regularly backup your phone and its contents, either to a local PC, or using a cloud storage service like iCloud or Google Drive. That way, even if your phone is stolen or lost, you'll still have all your important data.
Apple allows you to wipe your iPhone remotely through iCloud.com or the 'Find My' service.
For Android devices, Bitdefender Total Security comes with Anti-Theft tools, so you can remotely locate, lock, wipe or send a message to your device in case of loss or theft.
It can also use the camera of your phone to take a photo of anyone trying to open your phone and will upload it to your Bitdefender Central account.
For news on all the latest threats, you can also get real-time updates about malware outbreaks and scams on the Bitdefender Blog.