You might have one of those old printers, the kind you've kept around for a decade or more because technically it still works. But, it might not be your friend. If it only connects to devices over USB, it can become a serious hassle to use when you have a lot of different devices in the household.
Old printers that connected to Wi-Fi can be just as tricky to use, as your devices may not always find them on the network and the printer itself may not always make it clear when it has lost its connection. The HP ENVY 6000 Series printer can help you ditch the old machine and replace it with something that'll work with your Wi-Fi and the many different devices in your home.
The HP ENVY 6055 takes a wireless-first approach. It features an 802.11ac Dual-Band Wi-Fi connection, so you can readily set it up on your home Wi-Fi. From there, connecting to it won't require any wires, and Bluetooth 5.0 is even an option. With an internet connection, you can also print to it from outside the home.
That Wi-Fi connection doesn't just tidy your office space. It also makes it much easier to use the ENVY 6055 with the variety of devices you have in your home. From laptops and desktops to tablets and smartphones, these devices all have a variety of different ways of connecting with things, but Wi-Fi is likely one they all share. And, once they're on the network, they can easily interface with the printer.
Your computers should easily be able to find the network-connected printer, and the HP Smart app will let your smartphones and tablets connect to the printer. That'll let you even use the scanning function of the HP ENVY 6055 with your phone or tablet, so you can make digital copies of documents easily.
In a busy household where you might have family or roommates using a variety of different devices, the HP ENVY 6055 becomes an elegant solution for all of them. No one needs to transfer files to another device because it's the only one that still has the old printer drivers, and there's no juggling a USB cable between different computers when multiple people need to print. This printer also sports a sleek design, so it won't be an eyesore if you put it out in a common area where everyone can access it.
If you want even more capability for the printer to take the work into its own hands, the HP ENVY Pro 6455 extra capabilities go a bit further. With a 35-sheet auto document feeder, it can handle large copy or scan jobs and duplex printing automatically.
The HP ENVY 6055 and ENVY Pro 6455 also supports HP's Instant Ink program, which can let you pay based on how much you print and will keep you topped up on ink by automatically sending more when the printer detects it's running low. That can be a lifesaver if you count on your printer always being ready when you need it.
So, if you're still clinging to that old printer that's really more trouble than it's worth, turn to something more effective and reliable with the HP ENVY 6055.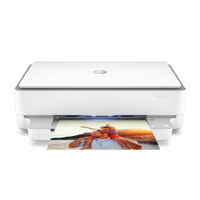 HP ENVY 6055 All-in-One Printer
The HP ENVY 6055 All-in-One is a printer everyone in the house can count on. With a Wi-Fi connection and support for a broad range of devices, it's easy for everyone to use.
On sale on HP for $129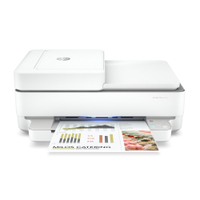 HP ENVY Pro 6455 All-in-One Printer
The HP ENVY Pro 6455 All-in-One is brings even more functionality to the table thanks to an auto document feeder that makes larger printer, scan, and copy jobs a cinch.
On sale on HP for $149