Power tools generate lots of sawdust, be it from jigsaws, electric sanders or electric planers.
So being able to plug your DIY vacuum cleaner into all of them is essential. It saves on all the mess that comes with attachable power tool dust bags, which can often break or fall off leaving the dust to spread everywhere.
Kärcher's Wet and Dry vacuum cleaners are the easy, efficient and effective solution. Using their dust extraction functionality creates a clean, dust-free environment for you to work in and complete all your tough jobs.
Connects to all your power tools
The Kärcher WD 6 connects to most power tools easily. It doesn't matter which brand of power tool you own, as long as it has an extraction outlet the Kärcher Wet and Dry vacuum cleaner 6 can be connected with an additional extension hose and adapter.
All you need to do is plug the end of the vacuum's 2.2 meter hose into the dust extraction outlet with the adapter and you're ready to start suctioning up the sawdust while you work. And with a 1300 watt motor generating a hefty 260 air watts, the suction power is impressive.
You can also work for hours without stopping, as the Kärcher WD 6 has a massive 30 liters of capacity in its container, so you'll rarely need to empty it.
Doubles up as a mobile power hub
The Kärcher WD 6 has been specifically designed for heavy duty DIY jobs and nothing could be more handy than the addition of a power outlet on its head.

This means all your corded power tools can simply be plugged into your vacuum cleaner. It's a huge bonus because the Kärcher WD 6 itself has eight meters of cabling to stretch to anywhere you need it.
Power tools often have shorter cables so this feature means you can set up your workspace where it is safest, rather than having to be close to a power socket or using separate extension leads.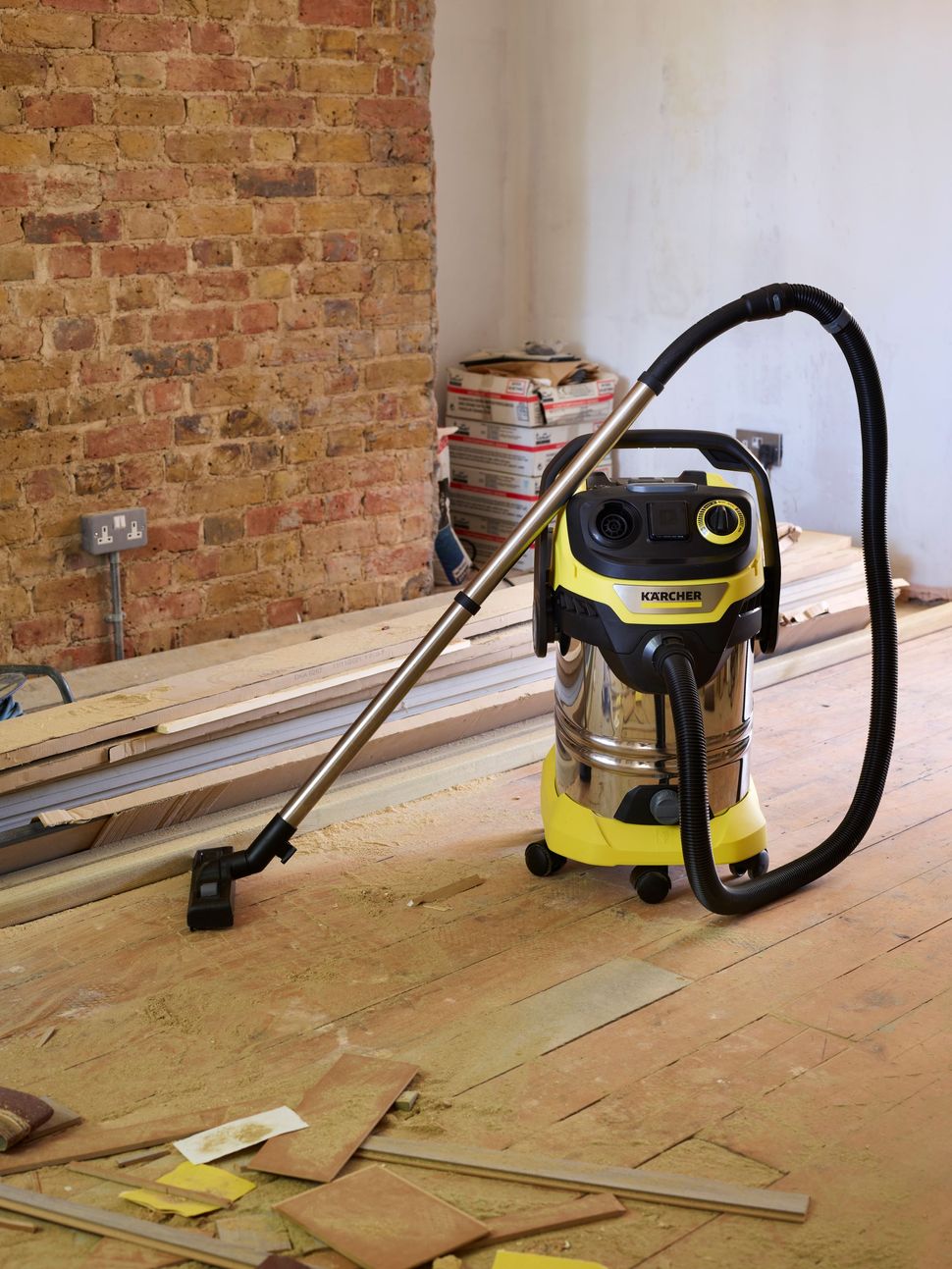 Make light work of your woodwork
During woodwork, there's often plenty of powering up and down of power tools. The last thing you want to be doing is manually turning your dust extractor on and off with each cut you make, or area you are sanding.
The added intelligent technology with the Kärcher WD 6 means that it automatically syncs up with your power tools to turn itself on and off depending on whether or not you are using the tool.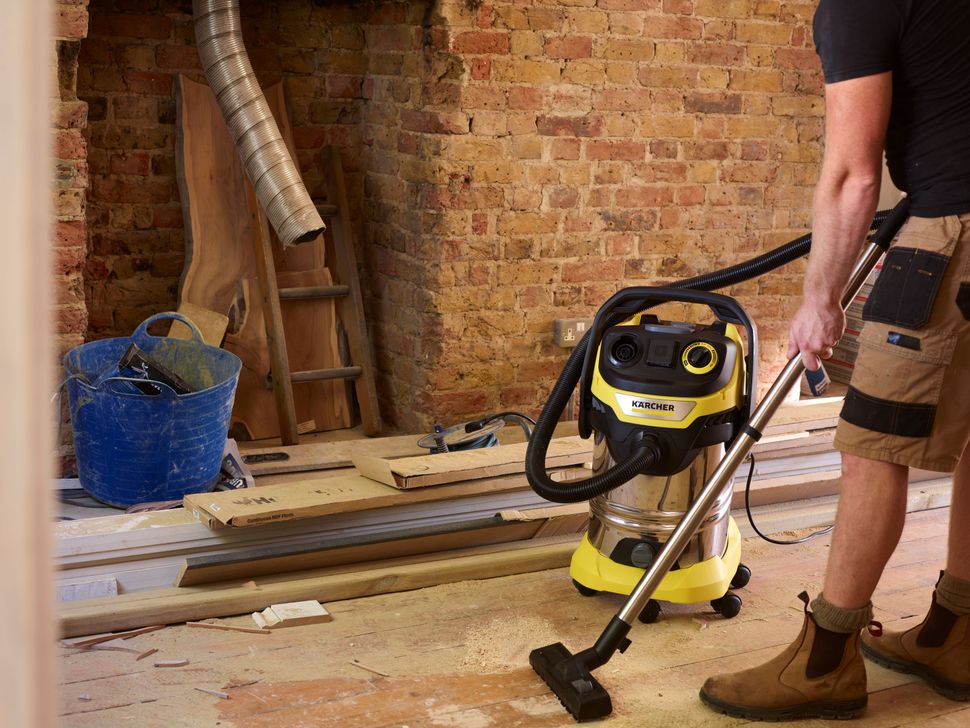 Smart system to clean its own filter
At the push of a button, you can easily get the Kärcher WD 6 to clean its own flat pleat filter to maintain consistent suction power.
All you need to do is push the grey button on the head to hit the filter with powerful pulsed air blasts. This moves dust and dirt into the main chamber of the vacuum cleaner, leaving the filter clean and ready to continue work.
Patented Kärcher technology means you can also pop out the entire filter box, rather than removing the filter by hand, so you can empty it easily without any contact with the dirt inside.