Xbox One reversals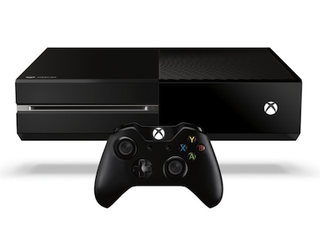 Microsoft's recent decisions to eschew online check-ins and an always-on camera are beneficial to consumers, but could hurt the company's image as its console launch approaches.
Ever since Microsoft detailed the Xbox One's restrictive online policies and potentially intrusive Kinect sensor at the E3 2013 conference, fans have been clamoring for change. Slowly but surely, Microsoft has been acquiescing, first by eliminating mandatory online check-ins, and more recently, by making the Kinect an optional piece of hardware (even though users must buy the peripheral along with the system).
It's hard to argue that these actions have been anything but pro-consumer. Initially, the Xbox One required players to check in online every 24 hours, or else lose access to their games (whether downloaded or on a disc). The Kinect camera, which was always turned on and, in theory, able to record consumers, was also mandatory.
But dropping those requirements makes the console that will debut in November very different from the one first announced in May. Microsoft has been bending over backward to remove functionality that fans have deemed undesirable, but even this conciliatory strategy is not guaranteed to succeed.
Microsoft's restructuring
The Xbox One does not exist in a vacuum. Microsoft is an enormous company with its fingers in just about every piece of consumer tech, from operating systems to tablets to game consoles. The company underwent considerable restructuring in July 2013, which left Julie Larson-Green, executive vice president of the Devices and Studios group, in charge of the Xbox One, as well as Surface tablets, mice and keyboards.
Larson-Green replaced then-president of the Interactive Entertainment group Don Mattrick, who had been one of the biggest proponents of the Xbox One's more restrictive features. Mattrick left Microsoft for casual games giant Zynga in early July, shortly after Microsoft backpedaled on its online check-in and used game limitations, which would require used game buyers to pay a licensing fee to activate their purchases.
What happened at the rest of Microsoft has trickled down to the Xbox One. "[Microsoft] is trying to reorganize the organization from a top-down and bottom-up perspective," Robert J. Fuest, the chief operating officer and head of investment research at Landor & Fuest, told Tom's Guide. Landor & Fuest is an investment firm that keeps a close eye on Microsoft's prospects in order to earn money for its clients.
The problem is that right now, the public feels "pretty blasé" about Microsoft, Fuest said. "Part of their whole rebranding effort with the Surface and Windows 8 is to reignite the customer's imagination around their brand. They have been seen as slow, stodgy and uninnovative."
Customers are not the only people lukewarm about Microsoft: Investors are also hesitant to throw money at the tech giant, given the ever-shifting Xbox One requirements, the underwhelming Surface sales and the lukewarm response to Windows 8.

Although the Xbox One and Surface have had mixed reactions, Fuest still believes that the devices will be good for Microsoft in the long run. "This is the right way to go, but they've got to execute," he said.