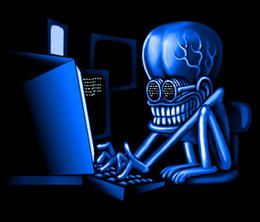 Softpedia points the way to a list of names, email addresses, account usernames and passwords via Pastebin that were pulled from official websites for Fox, Sony, Warner Bros, and 17 others. The hacker job was done by ur0b0r0x and according to Softpedia, some of the names and email addresses checked thus far are indeed legit.
In addition to the three mentioned above, the list of hacked sites include Apple, Sony Pictures, CBS, RPM Productions, Addison Interactive, Vibe Creative, Artificial Intelligence, Brandon Yano and Bunim Murrat Production. There's also Noodle-Haus, Summiet Entertainment, Sycamore Solutions, Pleneta Group, Madeb & Union, Scarlet Terrier, Emexing and even Subway. At least one account was leaked from all twenty hacked websites.
Little else is known about the hack including how it was done, why it was done, or if additional data will be leaked in the immediate future. But because some of the information is reportedly legit, it's assumed that the list of info is a real deal. Still, there's speculation that the data could just as easily be "clever forgery." Either way, this report will be updated once additional information is provided.
As seen on the list, some of the account names include Lucasfilm, Warner Home Video Interactive, Sony Imageworks and Tom Subway. A revised list can be accessed here.