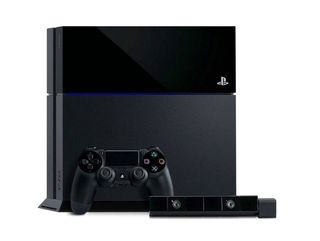 Sony first talked about the PS4 at an event this past February but company didn't reveal all that much about the console. The full reveal was at E3 in June but, again, Sony didn't give us all the information. Though the company was more than happy to talk about availability in time for Holiday 2013, there was no actual release date.
This week, at Gamescom in Germany, Sony finally spilled the beans on when we can expect the PS4 to be in stores. Sony's Jim Ryan confirmed the news at a press conference in Cologne, stating that the the PS4 would arrive in the United States on November 15. Gamers in Europe will get the console a couple of weeks later, on November 29. Sony hopes to launch in 32 countries before the end of the holiday season.
The PS4 console packs an eight-core 64-bit x86 Jaguar CPU from AMD; a GPU with a unified array of 18 compute units, collectively capable of generating 1.84 Teraflops of processing power; 8GB of RAM; 802.11n WiFi; Bluetooth 2.1; USB 3.0; and an upgradeable 500GB hard drive. It'll be priced at $399 when it does go on sale in November, a price that's $100 cheaper than Microsoft's Xbox One.