10 Things Wearable Tech Can Reveal About Your Health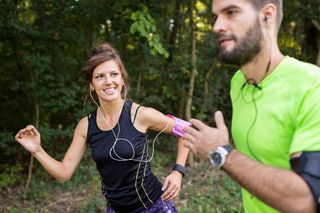 What Wearables Can Tell You
Fitness trackers and smartwatches are becoming important tools for activity tracking, exercise planning and even everyday life. And as wearable technology has matured, prices have fallen. You can get a clip-on step tracker (such as the Fitbit Zip) for $60, or a tracker with a heart-rate monitor (such as the Fitbit Charge 2) for $150, and all of them sync with smartphone apps that help you track your progress.
Here are 10 things that wearable devices can tell you about yourself and how you can use that info to lose weight, sleep better and get the most out of your workouts.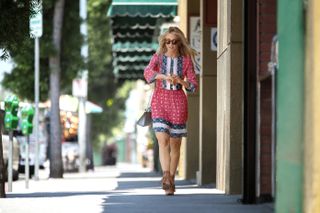 How Far You've Walked
Today's wearable devices (and most smartphones) use an accelerometer to detect motion along one, two or three axes. More axes mean more accuracy, which also means fewer "steps" accumulated while washing dishes or folding laundry. Most trackers set an initial goal of 10,000 steps per day — about 5 miles of walking — which stems from Japanese research showing that level of activity provided a balance against the average adult's caloric intake.
Using the tracker's smartphone app, you'll get a snapshot of weekly and monthly activity. With this information, you can see how you are progressing toward your overall fitness goals. Over time, this will help you better plan your physical activity so you don't overdo it one day, only to crash the next day.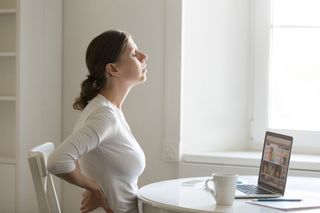 When You Need To Move
According to Mayo Clinic, recent medical research has shown that sitting for prolonged periods of time every day increases your risk of developing serious illnesses such as heart disease, Type 2 diabetes and various forms of cancer. Some doctors have even gone so far as to say that sitting is as much of a threat to public health as smoking is.
To encourage people to move more, a variety of wearable devices now give you regular reminders that it's time to get out of your seat and be more active. For example, Garmin's wearables and watches display a red Move bar, which grows as you sit. After you've been inactive for 1 hour, the device will vibrate, which is your sign that it's time to get up and move. Going for a short walk will "clear" the bar — about 250 steps will do the trick — but it will start to grow again once you sit back down. Longer walks or runs will keep the Move bar at bay for a few hours, but before long, you will be prompted to keep moving.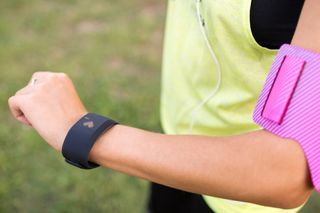 How Fast Your Heart Pumps
A growing number of wrist-based fitness trackers include an embedded heart-rate monitor (HRM). Most use an optical sensor, which you can see from a glowing light on the underside of the device facing the wrist. These sensors measure the volume of blood flowing through the capillaries in your wrist and then calculate the number of beats per minute. Different device makers use different, proprietary algorithms to calculate heart rate, so numbers will vary among wearables.
It's worth noting that wrist-based trackers are less accurate than chest-strap HRMs such as the Polar H7 ($49.95). Still, a wrist-based HRM will help you determine your resting heart rate and track your change in heart rate over the course of an exercise plan, and those are valuable pieces of information.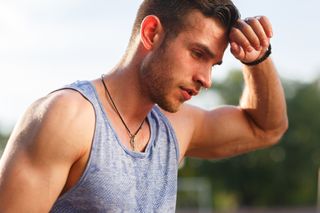 How Many Calories You Burn
As noted, the goal of 10,000 steps per day is based on the ability to balance your average daily activity with your average daily calorie intake. The latter varies with age, gender and level of physical activity, but the maximum is 2,400 calories per day for an active adult woman (walking at least 3 miles per day) and 3,000 calories for an active adult man, according to the U.S. Department of Agriculture. If you consume too many calories or get too little activity, you will put on weight.
To that end, fitness trackers and their connected apps can provide a general idea of how many calories you burn in a given day. This is based on two factors: activity data (from the device), and your height and weight (from the app, either entered manually or synced from a scale). Again, it's not medical-grade data, but it's helpful for understanding how active you need to be if you want to hit a weight-loss goal.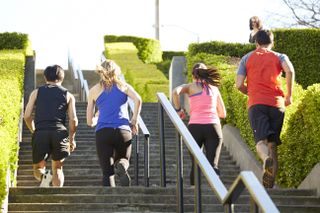 How High You Climb
Going uphill or taking the stairs makes for a better workout. It gets your heart pumping faster, and it helps build muscle in your legs. Plus, the view is always better from the top. Your wearable device uses either an altimeter or a barometer to measure changes in elevation. For every 10 feet in elevation, you have climbed one floor. Ten floors is the general goal for a single day. (Standing on an escalator or using a StairMaster won't add to your floor count.)
Because it can be hard to measure the impact of taking 10 flights of stairs per day, fitness tracking apps provide some perspective when measuring elevation gain. For example, Fitbit will award you the 747 badge if you've climbed 4,000 floors, as that's how high that plane flies. This helps reinforce the positive long-term impact of taking the stairs.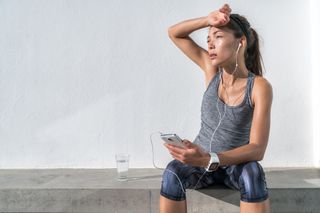 How Hard Your Workouts Push You
Devices with an embedded HRM can help you determine the intensity of your workout, which, in turn, can help you decide if you need to push a little harder or take your foot off the gas. Generally, your maximum heart rate is your age subtracted from 220 — 185 for a 35-year-old, for example. There are five heart-rate zones, ranging from very light to maximum. A light workout should be a little more than half of your maximum heart rate, while a moderate workout should be about 75 percent. If the data from your device tells you that your heart rate was too far off track in one direction or another, then you know it's time to modify your workouts.
Another sign of how hard you push yourself is VO2 max, which is a measure of your body's ability to consume oxygen. This used to be the purview of high-end fitness watches, but now less-expensive devices, such as the Garmin Forerunner 235 ($329), can provide an estimate of your VO2 max. These watches combine heart-rate data with proprietary algorithms to calculate your VO2 max, which should increase as your fitness improves.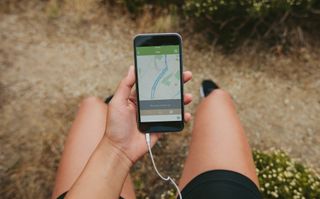 Where You Like to Walk, Run, or Bike
Wearable tech can map walking routes in one of two ways: GPS-enabled devices, such as the TomTom Spark 3 (starting at $129), will sync with GPS satellites to map routes in real time, and GPS-connected devices, such as the Fitbit Charge 2 ($149), sync with a smartphone and use the phone's GPS to map routes. This means you need to bring your phone with you on a walk, but it also means you save money, as GPS-connected devices generally cost less than GPS-enabled ones.
Finally, if you sync your fitness tracker to a service such as MapMyRun, MyFitnessPal or Strava, you can search those sites for walking, running or bicycling routes in cities you plan to visit. This can help you stay active on your vacation or business trip.
MORE: Best Running Apps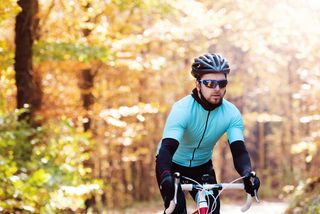 How Fast You Pedal
If cycling is your exercise of choice, a wrist-based pedometer doesn't do you much good. You'll need something that can measure your revolutions per minute (RPM), which indicates how fast you are pedaling. Pedal cadence can be measured using sensors mounted to the frame of the bike and synced with a small computer mounted on the handlebars. Garmin's eight devices range from the $99 Edge 20, with a 1-inch black-and-white display, to the $374 Edge 1000, which displays smartphone notifications, automatically adjusts screen brightness and offers a training calendar.
However, wearable devices such as the Moov Now ($59.95), which comes with a nine-axis motion sensor, can be strapped to your ankle and measure your RPM during a ride. The device syncs with a smartphone app, which also comes with some custom workouts specifically for cyclists. You can also sync your Moov account with MapMyFitness and Strava, both of which are popular services for cyclists.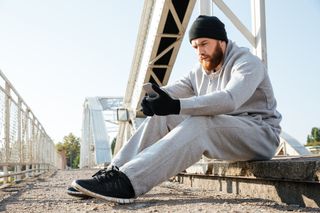 How Long You Should Rest
Rest is an important part of any workout plan. It gives your muscles and joints a chance to recover, reduces fatigue and lowers the odds that you will burn out or suffer an injury from training too hard. Numerous Garmin fitness watches calculate a post-workout recovery time based on the duration and intensity of the workout, as well as what types of workouts you have done in previous days. A 9-mile run, for example, will require about 36 hours of recovery time.
The Suunto Spartan Ultra ($799) even calculates your excess postexercise oxygen consumption (EPOC). In a nutshell, this measures how your body continues to burn calories once a workout is over, which helps you determine how long it will take to recover. You can also set an EPOC threshold for a high-intensity workout and start to cool down once you've hit that number.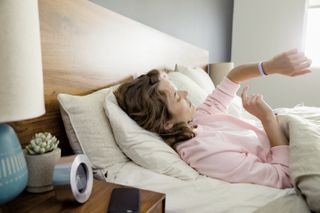 How Well You Sleep
Many fitness trackers include basic sleep-tracking functionality. Using a combination of heart-rate data and motion detection, the devices track when you fall asleep at night, when you wake up in the morning and how many times you wake up in the middle of the night. Fitbit devices also track how many times you are restless during the night, while the Mio Fuse ($67) can detect the difference between light sleep and deep sleep. It's worth noting that some running watches don't track sleep at all — but they're usually too big to wear to bed anyway.
As with heart-rate data, the sleep data collected by a wrist-based fitness tracker is good for setting a baseline but is not as accurate as more sophisticated sleep analysis. Still, the data can help you zero in on the days you sleep poorly and get to the bottom of why.