7 Ways the Google Pixel Beats the iPhone 7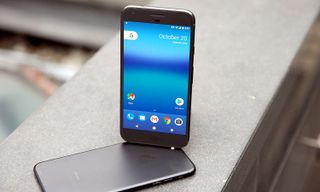 7 Ways the Google Pixel Beats the iPhone 7
Google is definitely taking a page from Apple's playbook by designing its own hardware and software and bringing it all together. You can see it in the new Pixel and Pixel XL's excellent camera, as well as the silky-smooth performance of Android Nougat. Yes, the Pixels look like iPhones from the front, but Google's flagships outshine Apple's devices in a bunch of areas.
Here are seven ways the Pixel beats the iPhone 7.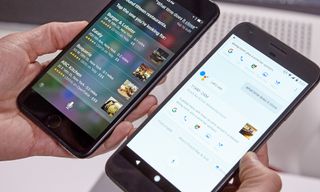 Google Assistant is faster — and more helpful — than Siri
No offense, Siri, but you're just too slow and not good enough with follow-up questions — especially compared to the new Google Assistant inside the Pixel. For instance, when I asked both assistants, "Where is the Punch restaurant?" they returned accurate results. But when I followed up with, "What time does it close?" only Google gave the right answer. Strangely, Siri just gave me a listing of nearby restaurants.
Google Assistant has a ton of other neat features, including a "Tell me about my day" option that will give you a daily briefing that tells you the time, weather, your next meeting and reminders. It will then read the news from NPR and other sources.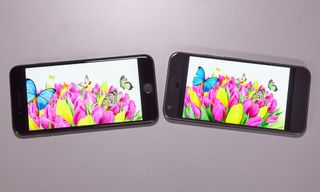 The Pixel has a sharper, richer AMOLED screen
While Apple is reportedly adding an AMOLED screen to the iPhone 8, you get richer colors, deeper blacks and wider viewing angles on the Pixel and Pixel XL. For instance, the XL covered 190 percent of the sRGB color gamut in our testing, while the iPhone 7 and iPhone 7 Plus are in the 101 to 104 percent range.
The Pixel XL's screen is also sharper, offering quad-HD (2560 x 1440) resolution, compared with full HD on the iPhone 7 Plus (1920 x 1080). The regular 5-inch Pixel (1920 x 1080) has a higher pixel count than the 4.7-inch iPhone 7 (1334 x 750), too.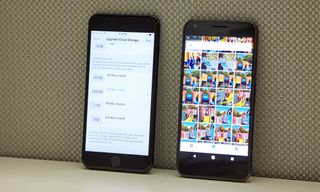 It offers unlimited storage for your photos and videos
Relying on iCloud for photo storage costs money. Apple charges 99 cents per month for 50GB, up to $10 monthly for 1TB or $20 for 2TB. But with the Pixel, you get unlimited storage for all of your photos and videos. And that's at maximum resolution.
With the Google Photos app for other Android phones, you're capped at 16 megapixels for stills and 1080p for videos. For the Pixel, you can shoot and store all you want in 4K.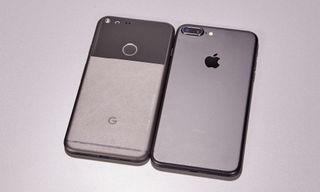 It's easier to use with one hand than the iPhone 7 Plus is
It might not seem like a big difference, but the Pixel XL isn't as "extra large" as the iPhone 7 Plus. The 5.5-inch Pixel Plus is shorter and narrower than the Plus, measuring 6 x 2.9 x 0.3 inches, compared with 6.23 x 3.07 x 0.29 inches for Apple's device. The result is that Google's phone is easier to use with one hand, plus it's lighter (5.9 ounces versus 6.23 ounces for the iPhone 7 Plus).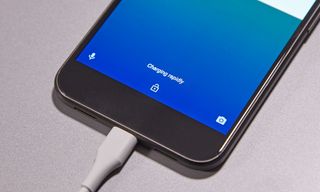 It gives you quick charging capability
Apple doesn't make any claims about quick charging on the iPhone 7 or iPhone 7 Plus, but the Pixel can give you 7 hours of juice after just 15 minutes of charging via its USB Type-C connection. As long as you use the included charger, you'll see a message that says "Charging rapidly" on the screen.MORE: Smartphones with Longest Battery Life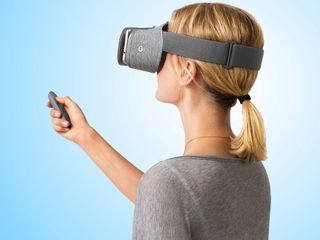 It supports real VR
With Google's $80 stylish Daydream headset, you'll be able to fully immerse yourself in 360-degree videos, games and other experiences. Plus, it comes with a nifty controller you can wave in the air like a mini Wii remote. Apple doesn't offer a VR headset for the iPhone.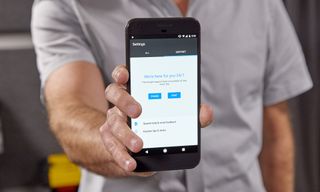 It gives you built-in 24/7 support
You don't need to visit a Genius Bar to get help with your Pixel. For the first time, Google baked 24/7 support right into the device. All you need to do is open the Settings app and tap the Support tab, and you can tap Phone or Chat Support right from there. Even better, you can choose to share your screen during support calls for quicker troubleshooting.