The Best of New York Comic Con 2016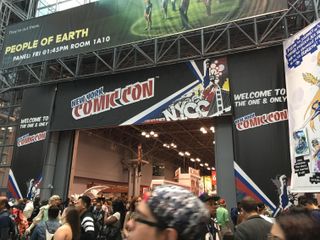 Highlights From Geek Heaven
We played, we watched, we saw a lot of amazing cosplay. New York Comic Con 2016 is officially in the books, leaving a ton of amazing TV shows, movies, games and comics for us to get excited about.
We saw what's next for Marvel and DC, played some of the year's most anticipated games, and even got to kick butt as John Wick in virtual reality. Now that the dust has settled on New York's biggest nerd convention, here are our top picks from the show floor.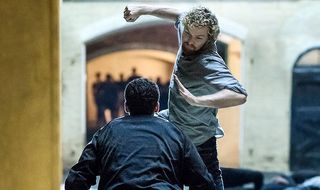 Best TV Show: Marvel's Iron Fist
Marvel's living weapon is finally joining the Defenders. The panel for the new Netflix show was one of the most popular panels at an incredibly crowded New York Comic Con, with fans waiting to see what they have to look forward to after Luke Cage. A trailer released to the public shows Game of Thrones actor Finn Jones as Danny Rand on his return to New York City to fight evil.
The teaser shows him centering himself and preparing to kick ass, and those on the main stage in the Javits Center saw more footage of supporting characters including Colleen Wing and Claire Temple. It's a long wait until March 17, but the Comic Con trailer brought the hype for this Hero for Hire.
Marvel's Iron Fist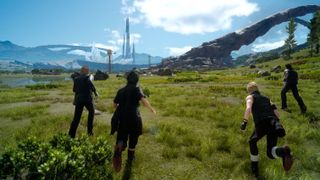 Best Video Game: Final Fantasy XV
Final Fantasy XV
Often delayed and much anticipated, Final Fantasy XV will finally debut for PlayStation 4 and Xbox One on Nov. 29. The latest entry in the long-running series of Japanese role-playing games will focus on Noctis, a young prince who sets off on a road-trip adventure with his three best friends. Along the way, he'll explore an enormous open world, undertake a variety of exciting quests, do battle with vicious foes in real time and develop his abilities in a freeform skill tree. Combining the best elements of Eastern and Western RPGs, the first few hours of FFXV were a blast, and we can't wait to play the whole thing.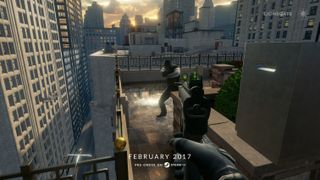 Best VR Experience: John Wick Chronicles
Think you have what it takes to be an action hero? Now's your chance to let your inner badass out, with John Wick Chronicles, a virtual reality game exclusively for the HTC Vive. Soon after the game starts, you'll be fighting for your life, dodging behind cover and trying to fend off wave after wave of angry henchmen. But don't worry. You've got a crate of weapons to help even the odds.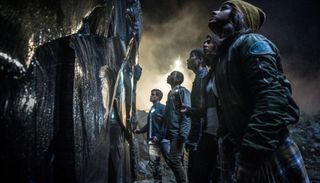 Best Movie: Power Rangers
Power Rangers
It's Morphin' time once again. The teaser trailer for the all-new Power Rangers film debuted at New York Comic Con, and showed off a dark, gritty look that may surprise fans of the original series. We didn't see any Ranger outfits or Zords, but the film appears to be part Breakfast Club and part Final Fantasy, a combination that should make for a pretty fun time. Also? Elizabeth Banks' delivery of the line "I've killed Rangers before" sent shivers down our spines.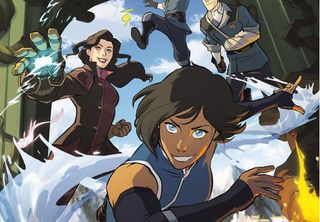 Best Comic Book: The Legend of Korra: Turf Wars
The Legend of Korra was arguably even better than its predecessor, Avatar: The Last Airbender, but like all good shows, it came to an end. If you were wondering what happened after the credits rolled for the last time, wonder no more: The Legend of Korra: Turf Wars will be out in June 2017. This graphic novel from Dark Horse Comics will reunite Korra, Asami, Mako and Bolin as they try to foster peace between the spirit world and Republic City. The comic's all-star team includes writer Michael Dante DiMartino (the show's creator), artist Irene Koh (Batgirl) and colorist Jane Bak in her first major comic book project.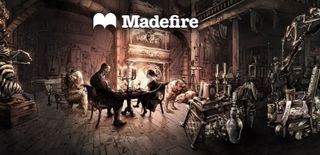 Best Innovation: Madefire VR
Madefire
Why just read comics when you can fully immerse yourself in them? Motion-comics company Madefire has launched an official virtual reality app for Gear VR, which allows you to jump into dynamic 3D versions of your favorite books, complete with motion effects and sound. The free Madefire VR app is available now, and you can already get lost in such titles as Revolution and Injustice: Gods Among Us Year One.