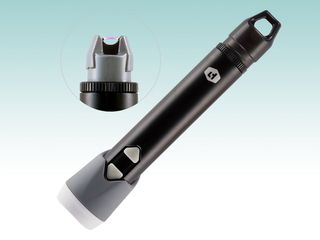 We may be tech lovers, but here at Tom's Guide, we still know how to appreciate the great outdoors. For the outdoor enthusiast in your life (and maybe for yourself), we've got gifts that cover everything from hiking around a lake to boating in it, and from camping in the mountains to hitting the slopes when the powder's still fresh. These products will keep anyone prepared for nature-filled fun and more, and they might just scratch that tech itch at the same time.
Credit: Power Practical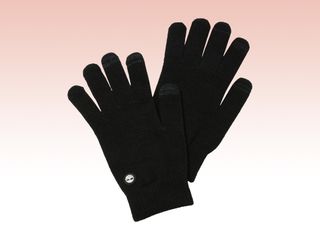 Timberland Men's Magic Glove with Touchscreen Technology
We've all been there: out in the cold, stuck having to choose between using your smartphone or keeping your fingers warm. While touchscreen gloves aren't anything new, Timberland's Magic Gloves put conductive thread in the thumb and first two fingers of each glove, letting you text, tap and swipe even when it's chilly out. Made of knit acrylic, the gloves are machine washable, and stretch to fit most hand sizes.
Credit: Timberland
Suunto Clipper Watch Band Compass
Get your bearings on the go with the Suunto Clipper Watch Band Compass. This quarter-size liquid-filled compass clips onto almost anything, from a watchband or sleeve to a strap on your bag or the edge of a map. Despite being small, it has a rotating bezel with 10-degree increments for easy map navigation, and the rugged plastic construction should shrug off inclement weather during outdoor adventures.
Credit: Suunto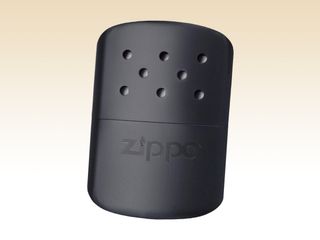 Zippo Hand Warmer
Whether you're out at a kid's soccer game or hitting the slopes, comfort can be close at hand with Zippo's flameless hand warmers. Providing up to 12 hours of continuous heat, this pocket-friendly warmer is easy to fill, quick to warm up and reusable for years. The small hand warmer uses a fuel-fed catalytic burner to provide real warmth and steady heat from a continuously glowing ember. Comes with a carrying pouch, refilling cup and is covered with a 2-year warranty.
Credit: Zippo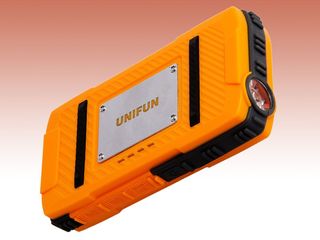 Unifun 10400mAh Waterproof External Battery Power Bank
Going off the grid doesn't mean you have to leave your gadgets behind, and the Unifun 10400mAh Waterproof External Battery Power Bank lets you keep your gear charged when you're miles from a power outlet. The 10,400-mAh capacity lets you charge a smartphone several times, and a built-in flashlight helps you get around in the dark. The rugged design is waterproof, with silicone covers that keep water out of the dual USB charging ports, and the heavy rubber exterior protects against shocks and drops.
Credit: UNIFUN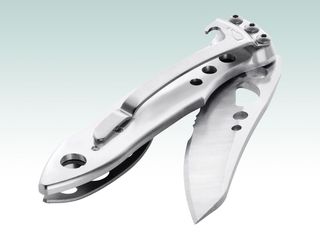 Leatherman Skeletool KBX
The Leatherman Skeletool KBX is a sleek, sturdy pocket knife with a built-in bottle opener, making it a useful tool to have in your pocket, whether you're going on a trek through the mountains or heading to a barbecue in the park. The blade is made from corrosion-resistant high-carbon stainless steel, and the blade has both straight and serrated edges for handling all sorts of tasks. The ultralight knife weighs less than an ounce, and its locking design can be operated with one hand.
Credit: Leatherman
Bell + Howell Taclight Lantern
You may have seen the ads on TV, but in case you haven't, the Taclight Lantern from Bell + Howell is a compact LED lantern that goes almost anywhere thanks to its portable, collapsible design. The lantern weighs less than a pound, has water-resistant construction, works in extreme temperatures and uses bright LED lights that the company claims can be seen from 2 nautical miles away. When we tested the lantern, it even worked after being lit on fire! The design features foldaway handles for carrying and hanging, as well as an optional magnetic base that lets you stick it to metal objects.
Credit: Bell & Howell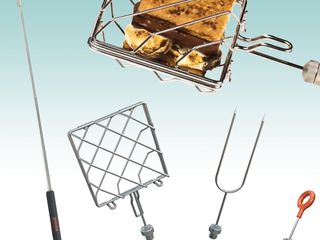 Grubstick Intro 4-Piece Kit
Cooking s'mores and hot dogs over the fire has never been so easy. The Grubstick Intro 4-Piece Kit includes a telescopic handle that extends for easy reach, with interchangeable heads that can be used to grill sandwiches, roast marshmallows and cook up all sorts of grub. The starter kit includes one telescoping handle, which extends up to 38 inches; a forked skewer for hot dogs, brats and other sausages; a grilling cage for cooking everything from veggies to chicken thighs; and a tool to remove hot food without burning your fingers.
Credit: Grubstick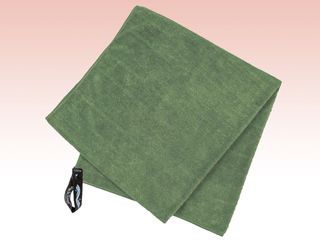 PackTowl Luxe Towel
A good pack towel gives you everything a good towel has, including a fluffy texture, an absorbent fabric that can get you completely dry, and the ability to be packed into a backpack full of gear without taking up much space. The PackTowl Luxe Towel uses superabsorbent microfiber that soaks up five times its weight in water, getting you dry quickly. When you wring it out, the towel dries 30 percent faster than cotton. Polygiene odor-control technology prevents fungal and microbial growth, so the towel stays fresh even between launderings.
Credit: PackTowl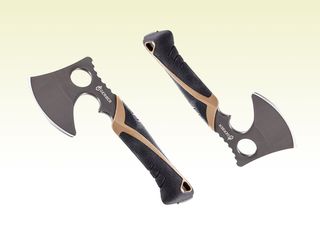 Gerber Myth Hatchet
An essential tool for weekend camping or serious survival, a good hatchet should be a part of any camper's gear. Gerber's take on the simple tool brings the hatchet into the modern age with a forged steel blade, a molded-nylon-and-rubber handle, and a sturdy plastic sheath. Ergonomic features like large finger grips and grooved back ends let you do fine work with comfort and control, while the grippy handle and lanyard loop keep you comfortable while chopping.
Credit: Gerber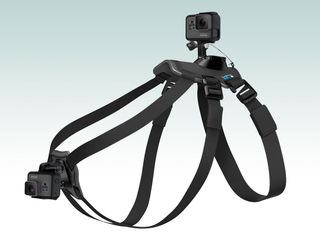 GoPro Fetch Camera Mount Dog Harness
Let man's best friend be your camera operator as you capture your outdoor adventures with the GoPro Fetch Camera Mount Dog Harness. The adjustable harness lets you mount any GoPro camera to either the back or chest of your dog, and it fits most breeds, ranging from 15 to 120 pounds. Whether your dog is hiking the mountain trail or catching Frisbees in the park, you can save all those memories from Fido's point of view.
Credit: GoPro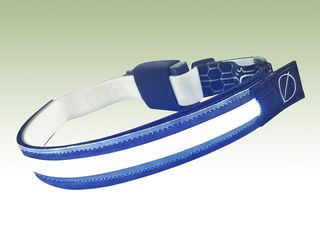 One80 Light Halo Headlamp
Get ready for a different sort of headlamp. Whereas most headlamps strap a single light to your forehead and provide a narrow range of visibility, the One80 Light Halo uses an LED strip across and around the entire forehead, giving you light that shines in every direction. The semicircular design illuminates everything around you but weighs only 3.3 ounces, making it light enough to wear for hours on end.
Credit: ONE80-Light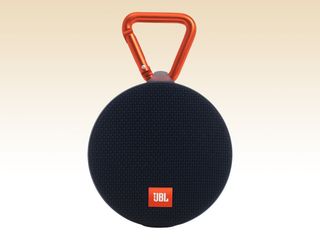 JBL Clip 2 Waterproof Portable Bluetooth Speaker
Perfect for pool parties or a day at the lake, the JBL Clip 2 is a great little Bluetooth speaker that lets you take your music wherever you want to go. The ultralight speaker is waterproof — the IPX7 rating means you can even submerge it — and a built-in carabiner clip lets you attach it to anything. A rechargeable Li-ion battery gives you up to 8 hours of use, and you can also use it as a speakerphone.
Credit: JBL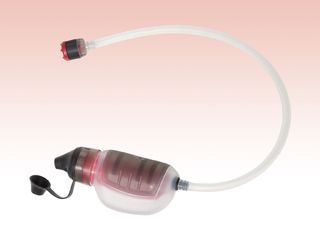 MSR Trailshot Microfilter
Get safe, drinkable water fast with the MSR Trailshot Microfilter, a pocket-size water filter with a built-in pump that can be used one-handed for filling a canteen or just getting a quick sip straight from the source. The squeezing pump action lets you filter up to a liter of water in 60 seconds, and the 5-ounce pump has a replaceable filter that removes bacteria, protozoa and particulates to meet U.S. EPA drinking-water standards.
Credit: MSR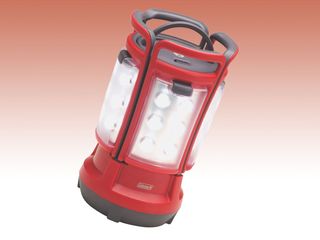 Coleman Quad LED Lantern
Get four lanterns in one with the Coleman Quad LED Lantern, a rechargable LED lantern that can light up the whole campsite with four removable lighting modules. The base is powered by eight D-cell batteries and can be used as a single lantern, or you can remove any of the four modular lights to share the illumination.
Each light panel has its own rechargeable battery and recharges while it's on the base. The energy-efficient LED lighting lasts up to 75 hours before the batteries need to be replaced.
Credit: Coleman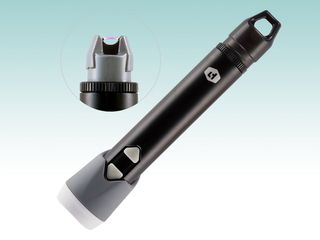 Power Practical Sparkr Waterproof LED Flashlight with Plasma Lighter
Need a light? Whether you need to get around in the dark or start up a fire, the Sparkr Waterproof Flashlight from Practical Power has you covered. On one end is a powerful LED flashlight that blasts up to 400 lumens and doubles as a lantern using an included diffuser cap. At the other end is an electric plasma lighter that lets you start up kindling and tinder with an electrical arc that's windproof and flame-free.
Credit: Power Practical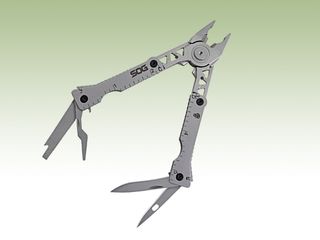 SOG Sync II Multitool
Pocket multitools are great, but the SOG Sync II Multitool has a special wearable belt-buckle holster that keeps your pockets free for the rest of your stuff while keeping the multitool close at hand. The Sync II is made of stainless steel, with a bead-blasted finish for comfort. With 11 tools built in — including pliers, screwdrivers and scissors — the Sync II is a handy bit of gear for everyday life and days out on the trail.
Credit: SOG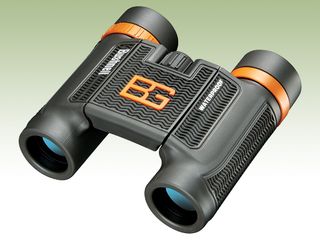 Bushnell Bear Grylls 8 x 25mm Compact Roof Prism Waterproof/Fogproof Binoculars
Get a close-up view of nature's splendor with these Bushnell Bear Grylls Compact Binoculars. These compact binoculars feature 8x magnification and a 25mm objective diameter, and the O-ring-sealed, nitrogen purged design means they won't fog up. Nonslip rubber armor and 100-percent waterproofing protect against the elements, while premium BaK4 prisms and multicoated optics give you clear, sharp visuals.
Credit: Bushnell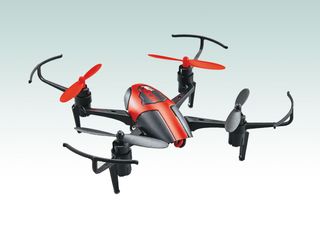 Dromida Kodo FPV Drone
The 4.2-inch-wide,1.4-ounce Dromida Kodo FPV Drone gives you a complete first-person experience with video and photo capabilities. The compact drone can fly for up to 5 minutes at a time, and transmits low-latency video at 30 frames per second. Connect your smartphone to a 2.4-GHz wireless controller, or pop your phone into the included headset for a drone's-eye view to really get into the action.
Credit: Dromida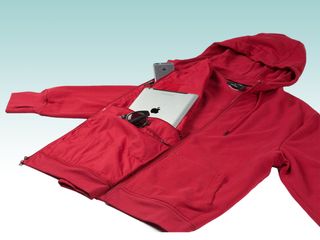 SCOTTeVEST Hoodie
Stay warm and keep all your favorite gear close with the SCOTTeVEST Hoodie. Though it may look like a regular sweatshirt, it's actually loaded with pockets for phones, chargers, wallets, headphones, and even has a pocket for an iPad. Internal structuring distributes the weight and conceals the bulk of all your stuff. The machine washable cotton is comfortable, and a hidden eye-mask in the hood lets you catch a nap whenever the mood strikes.
Credit: SCOTTeVEST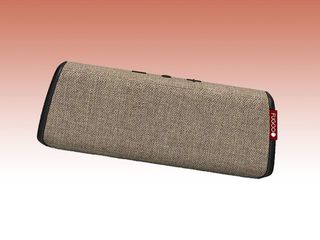 Fugoo Style S 100% Waterproof Bluetooth Speaker
The Fugoo Style S may look like an indoor gadget, but this Bluetooth speaker is made for the outdoors. Its polycarbonate and glass-fiber housing can survive 6-foot drops and submersion in 1 meter of water. And with IP67 certification, it also withstands dust, mud and snow. The speaker even floats, and the battery offers up to 15 hours of use on a charge.
Credit: Fugoo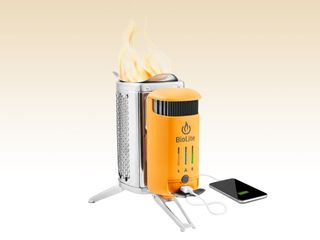 BioLite CampStove 2 with FlexLight
The BioLite CampStove 2 does more than just warm your bones and boil water. With a thermoelectric generator and onboard battery storage, you can charge your gadgets while you cook up some breakfast, and the whole thing weighs just over 2 pounds. The smokeless camp stove uses wood fuel such as twigs and sticks instead of expensive gas, and as a bonus, it comes with a handy light to make it easier to cook in the dark.
Credit: BioLite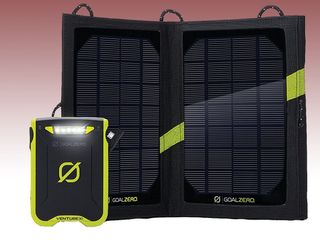 Goal Zero Venture 30 Solar Recharging Kit
With the Goal Zero Venture 30 Solar Recharging Kit, you can keep your devices powered even when you're miles from a power outlet. This packable charging kit includes a rugged, waterproof power bank that offers 7,800 mAh of power for phones, tablets and cameras, as well as a pair of packable solar panels that let you head out for a day of activities and come back to camp with a full battery.
Credit: Goal Zero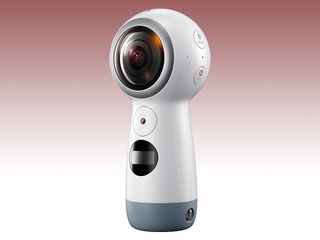 Samsung Gear 360 (2017 Edition) Real 360-Degree 4K VR Camera
From sweeping vistas to narrow ravines, the 2017 version of the Samsung Gear 360 lets you capture it all in stunning 4K video. This 360-degree camera's handheld design and IP53 water resistance make it ready for action in dry or wet conditions. And, thanks to integration with Samsung's Galaxy S8 smartphone, you can edit and share video on the go.
Credit: Samsung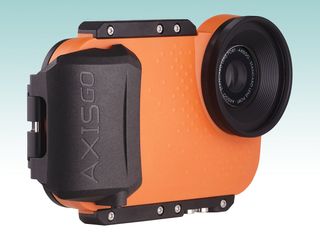 AquaTech AxisGo Water Housing for iPhone
Unless you've invested in a fancy DSLR, your smartphone is probably your best camera. The AquaTech AxisGo Water Housing for iPhone lets you snap photos underwater. The lightweight, waterproof, ergonomically designed case is made of polycarbonate and aluminum to survive the toughest environments. But it's more than just a waterproof case for your phone: With a depth rating of 10 meters, a removable lens cover and a latch that doubles as a secure grip even when wet, the AxisGo is truly designed with photography in mind.
Credit: AquaTech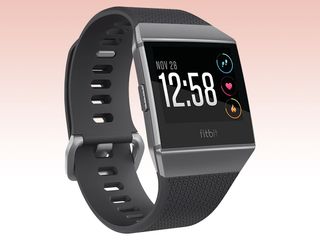 Fitbit Ionic Smartwatch
Fitbit's latest foray into the smartwatch market does more than just tell time. This wearable has GPS and GLONASS tracking, continuous heart-rate tracking and storage for more than 300 songs. With more than four days of battery life, it's the perfect activity and sleep tracker for a long weekend, and a water-resistant design makes it just as good in the pool as it is on the trail. You can even get personalized coaching through the many apps available for the watch.
Credit: Fitbit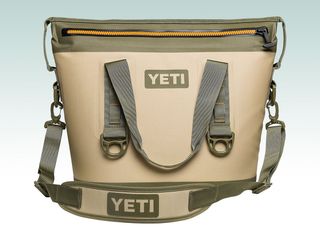 Yeti Hopper Portable Cooler
Coolers don't have to be big, boxy trunks. The Yeti Hopper Two is leakproof and durable, and its rugged, soft-sided design is made for the outdoors. The outer shell is made of high-density waterproof fabric that stands up against mildew, abrasions and punctures, and the interior is lined with closed-cell foam insulation. Everything is locked inside with a zipper that is both waterproof and airtight, keeping ice frozen for days. You can even load it up with bottle openers, carabiners and other accessories thanks to its multiple D-rings and attachment loops.
Credit: YETI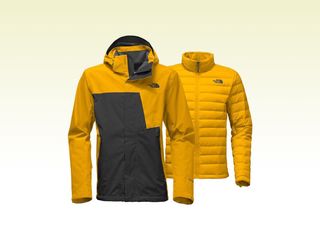 The North Face Mountain Light Triclimate 3-in-1 Jacket
The North Face Triclimate 3-in-1 jacket protects you from the elements, whether you're on the slopes or making a run to the grocery store. The shell is made with durable 50-denier polyester, and is lined with windproof, waterproof Gore-Tex. The zip-in liner uses 550-fill goose down to keep out cold without being bulky. Use them separately or together for a 3-in-1 system that will handle any weather and pack easily.
Credit: North Face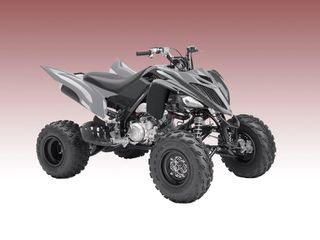 2018 Yamaha Raptor 700
Rip across sand dunes and roar through the forest with ease on the Yamaha Raptor 700. The ATV boasts a 686cc fuel-injected engine with liquid cooling, a steel-and-aluminum frame for lightweight strength, and a rough-and-ready suspension that handles bumps smoothly. Aggressive stylings are intimidating, but features like dual counterbalancers, an electric starter and high-visibility headlights keep riders safe and comfortable.
Credit: Yamaha