11 Most Underrated Features in iOS 10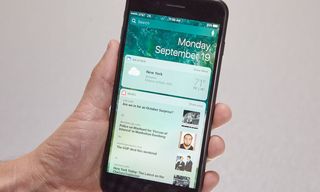 Little Changes Make a Big Impression
iOS 10 grabbed headlines for adding stickers, apps and animations to Messages, ride-hailing to Maps and personalized playlists to Music. Now that we've had time to use the update on our iPhones, we've started to appreciate it as much for its little touches — such as discoveries in Photos, the improved lock screen camera shortcut and new sound effects — as we do for those marquee features. Here are our 11 favorite little things about iOS 10.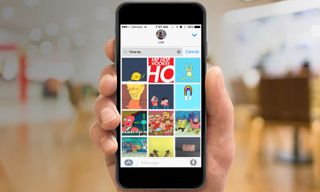 Find GIFs More Easily
GIF search engines existed on iOS 9 within individual apps, but Giphy and Twitter made the image-pulling process clumsy. Native integration in Messages makes for a smoother and easier way to find animated images of Adventure Time, Drake and all the other pop culture content you could ask for.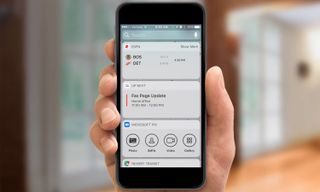 Better Widgets (And More of Them)
Apple featured widgets existed in iOS 9, but you were stuck with the ones Apple offered — app suggestions, nearby restaurants and the like. With iOS 10, there appear to be more widgets than ever as developers have the chance to add widgets to their apps, and they're a lot more useful than what you may be used to. The Up Next calendar widget is better at highlighting upcoming events and alarms than the Today widget was and Microsoft Pix offers buttons for rear, selfie and video photography.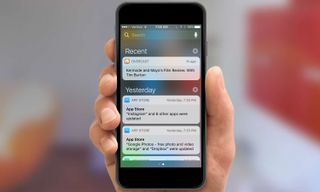 Legible Notifications
It's amazing what some bubbles can do. Apple breathed life into the new swipe-down notifications screen by moving from a flat, black background with white text and thin dividing lines to a series of individual notifications in white bubbles with black text.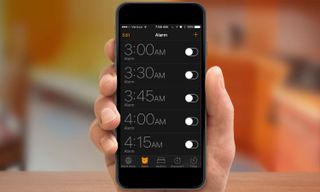 The Clock App's Dark Screen
We don't know about you, but we often open the clock app at night, to set alarms for the following morning. Apple seems to understand that usage, as it flipped the color palette from white to black, so we're not filling our face with white light right before bed.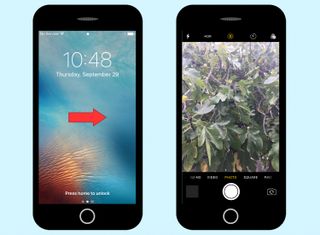 An Improved Swipe-For-Camera Shortcut
Reaching a finger all the way down to the bottom right corner of your phone's lock screen to swipe up and open the iOS camera app is a thing of the past. You now just slide left from anywhere on the right half of the screen.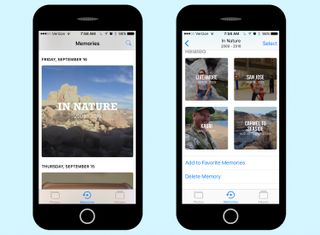 More Trips Down Memory Lane
The Memories feature in Photos packages related images into collections, automatically creating albums so you don't need to. Scroll to the bottom of a specific Memory, though, and you'll find related images, from deep in your library that you may have forgotten about.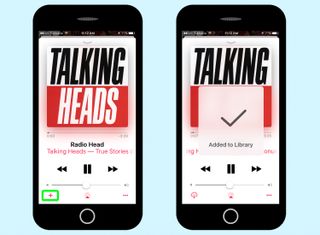 One-Tap Song Downloads
When you're listening to a song in Apple Music that you want to save for offline, it's now as easy as a single tap to download a song. From the Now Playing view, just tap the plus button (+) in the bottom left corner and the track will copy to your device.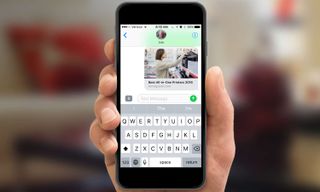 Conversation Thumbnails in Messages
Not only does iOS 10 add previews of links placed in Messages conversations — you see a headline and a thumbnail instead of just the URL text — but I appreciate getting to see the faces of my friends at the top of the iMessage window, which also makes it harder for me to accidentally text the wrong person.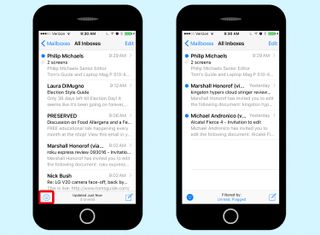 Mail's Filter Button
Sometimes I want to see my entire inbox, sometimes I just need to see what I haven't opened yet. This little button in the bottom left of the screen — which you can customize with a number of different filters — may be what gets me to switch back from the third-party email app Spark.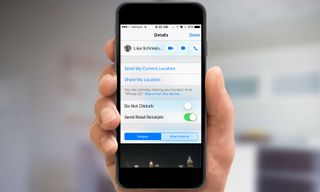 Selective Read Receipts
Not everyone needs to know when you've read their messages, so it's great that iOS 10 lets you disable it for specific contacts. Now your best buddy can know that you've read her texts, while that pushy acquaintance you'd just as soon ignore can remain blissfully in the dark.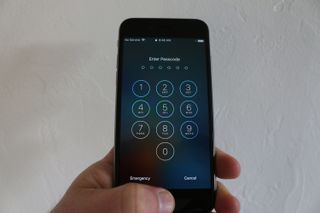 Subtler Sound Effects
The previous clicking sounds for typing on the keyboard keys and locking the screen weren't bad, but iOS 10 replaces them with softer, subtler audio cues that simply sound nicer. Keyboard taps now sound like cute, tiny, pops, and while you'll hear a sliding tumbler in a lock when you unlock your phone.