9 Internet Memes You Need to Know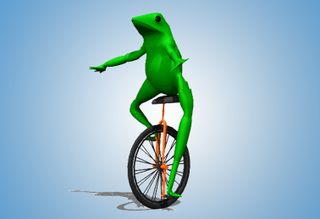 9 Internet Memes You Need to Know
If you consider yourself to be internet-savvy even in the slightest, you probably reserve a special place in your heart (and on your Twitter feed) for your favorite memes. One essential fact about memes: If you don't already know what they are, the act of actually explaining them could ruin them entirely. So, keeping this delicate balance in mind, here is our list of the memes you absolutely have to know to stay hip with the kids.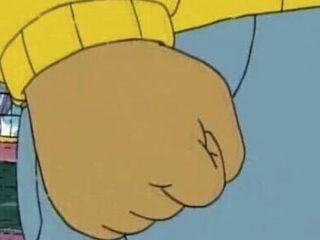 Arthur's Fist
Like most truly #relatable memes, Arthur's Fist was born out of the internet's love of both cartoon memes and Twitter reaction images. Based on a screen grab from the popular PBS Kids' series Arthur, the image comes from an episode in which Arthur punches his sister, D.W., and is shown clenching his fist beforehand. Think of this image as the perfect meme to use to virtually vent your internet frustrations.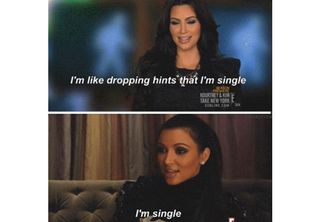 I Like Dropping Hints
You won't be surprised to hear that this started with America's sweethearts — the Kardashians. Whether or not you think the Kardashian clan is cringe-inducing, you've got to admit their antics make for some great internet fodder. This captioned photo of Kim began circulating on Twitter and quickly morphed into a blank canvas for many other meme variations, making for a totally customizable, infinitely relatable caption meme. Thanks, Kim, for keeping it real.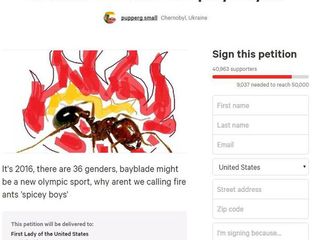 Spicy Boi
Combine an army of internet trolls, a universal love of memes and a vicious election cycle, and you'll get one thing: Spicy Boi. There is certainly a lot to unpack with this meme, but you've probably seen it most prominently featured in thousands of comments on Hillary Clinton's Instagram posts. The movement started with a viral online petition to rename fire ants "spicy boys," but like most memes, morphed into a sort of deep-web political statement when Trump supporters started commenting that Clinton is a Spicy Boi, or simply spicy boi. We're not sure what political weight this holds, though the creator of the petition posted an update saying that the movement "was made to support the spicy boiz (formerly known as fire ants), not Donald."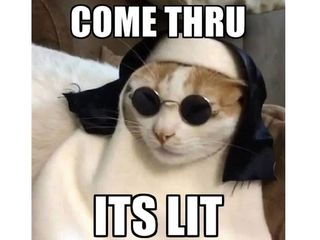 It's Lit
Since internet slang is integral to overall meme comprehension, it's important to stay up to date. And the best part is, web slang is always evolving — it's lit. Though we can't pinpoint a specific image that represents this equally popular internet and real-life millennial phrase, it should be a staple in your online vocabulary. Synonyms include, but are not limited to, happenin', bumpin' and, of course, jumpin'.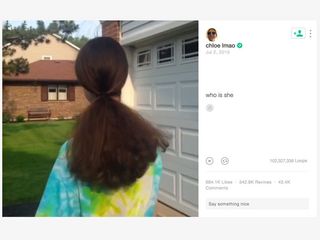 Who Is She?
A slightly older one, but still just as good. Popularized on Tumblr, the "who is she?" phenomenon started simply enough. Any photo that is captioned with "who is she" is fairly self-explanatory; the idea is to make fun of the defining moments, typically in movies, in which a woman enters a room and the oblivious males, floored by her mystery, simply ask, "Who is she?" Some particularly spot-on versions of this meme involve inanimate objects, or, in our opinion, cats.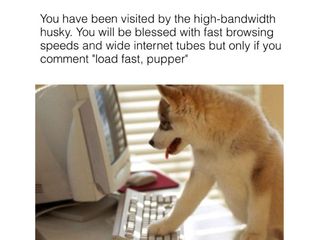 Pupper and Doggo
Speaking of cats, the internet isn't just a resource for endlessly entertaining viral cat videos. Moving on from legendary memes like Doge, the people of the web have turned to new, universally adorable dog terms: pupper and doggo. There really isn't much to it besides the fact that we all love dogs, and doggo sounds pretty cool. Possibly the best version of this superadorable trend is the "sleep tight, pupper," one of those "if you see this while scrolling" memes that prompts you to comment or reblog in order to keep scrolling.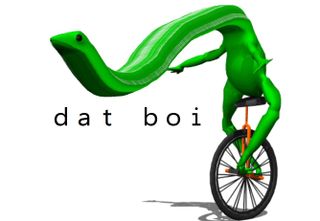 Dat Boi
We'd be remiss not to mention this year's weirdest meme, with its resounding cry sure to be heard fondly across internet communities for years to come: "o sh*t waddup." While you might not immediately get it, Dat Boi has all the trademarks of a simple, goofy meme — out-of-date web graphics and the intentionally incorrect call-and-response lingo of the internet. (Think "boi" and "hai"). Dat Boi is a hit as a stand-alone meme and has the best potential to intersect with other memes — which is probably why he is so well-loved.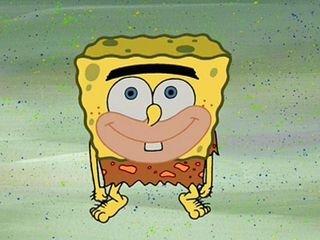 SpongeGar
Who lives in a pineapple under the sea? SpongeGar. Considering the current generation of internet meme-makers, it's no surprise that memes referencing the hit Nickelodeon animated series are so hugely successful. The SpongeGar or Primitive Sponge reaction image resonates across the Twitter-sphere and beyond, usually superimposing the caveman version of the SpongeBob cartoon character on top of another image, with a caption above it. Because whether or not you're a meme person, it's highly likely that you're a SpongeBob person.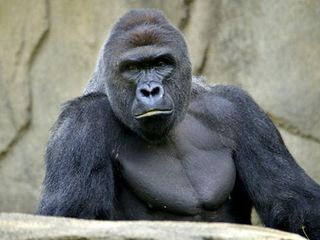 Harambe
A viral news story quickly turned meme, Harambe has occupied the top of the meme food chain for the majority of 2016. The ghost of America's favorite gorilla even sits in a throne atop Reddit's dank memes page. As of today, Harambe has evolved far beyond what we ever could have imagined. In this list alone, we saw more meme crossover with Harambe than with any other internet trend out there. For you noobs, just know that Harambe has become so ingrained in current meme culture that a simple "do it for Harambe" should do the trick to incorporate this meme into your daily vernacular.