Samsung Galaxy Note 7: Features to Enable and Disable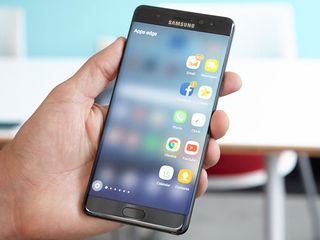 Samsung Galaxy Note 7: Features to Enable and Disable
The new Samsung Galaxy Note 7 is full of features than can make you more productive, whether it's your work phone or for personal use. But there are also features, alerts and sounds that are unnecessary or simply annoying. Here's how to set up your Galaxy Note 7 to improve your experience as soon as you take it out of the box.
Photo: Jeremy Lips / Tom's Guide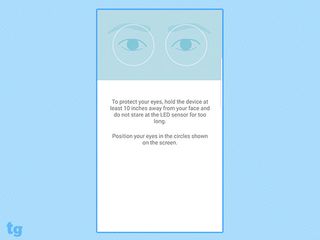 Enable Iris Scanner
One of the coolest features on the Note 7 is the ability to unlock the phone, access a secured folder and authenticate Samsung Pay with your eyes using the phone's iris scanner. You can set that up by going to your lock screen and security settings and tapping on Iris Scanner.
The phone should be held 10 to 14 inches away from the eyes. Iris scanning may not work if you're wearing glasses or contacts or if you're in direct sunlight. In testing this feature, though, iris scanning worked fine through glasses. If you wear contacts that you don't want to take out every time you unlock your phone, this won't be the security measure for you.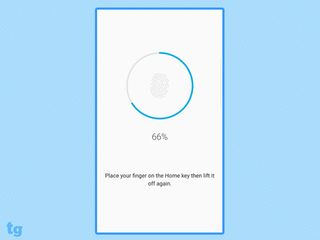 Enable Fingerprint Scanner
Using the Note 7 fingerprint sensor, which you can set up in your Lock Screen and Security settings, will probably be the fastest way for you to unlock your phone. And you can scan more than one fingerprint, so if you tend to use your phone one-handed in either hand, you can scan both of your thumbs.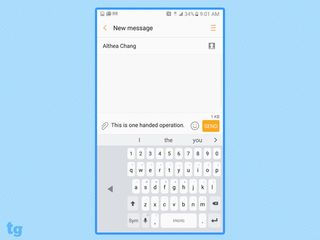 Enable one-handed operation
One-handed typing can be a useful feature on a smartphone with a 5.7-inch screen, especially if you have small hands. You can set the keyboard to appear on either the right or the left side. To enable it, go to the one-handed operation in the advanced features section of your settings menu.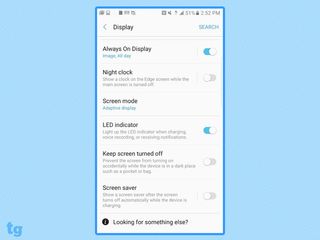 Enable Always-On Display
With the always-on display, you can see a few pieces of vital information without touching your phone. There are several layouts to choose from, including ones to view the date, time and notifications as well as a daily or monthly calendar or an image. To enable always-on display, go into your display settings, then scroll down and switch on "Always-On Display."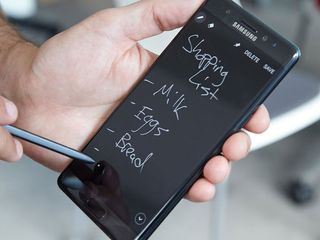 Using the S Pen: Enable and Pin Lock Screen Notes
There are several cool tools you can access with the S Pen, but the handiest day-to-day option for quick note takers and list makers is the ability to pin notes to your lock screen. You'll have to enable Always on Display first, and once you do, you can take notes by just taking out the S Pen and writing on the screen. When you're finished writing, tap the pushpin at the top of the screen, and boom. The note sticks to your lock screen.
Photo: Jeremy Lips / Tom's Guide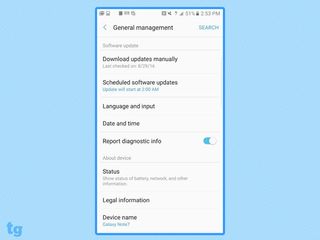 Enable Scheduled Software Updates
If you know you'll want software updates whenever they're available, you can download those updates at a time that's convenient for you, like at night or when you know you won't be in the middle of using your phone. To do that, go to your General Management settings and specify a convenient time under Scheduled Software Updates.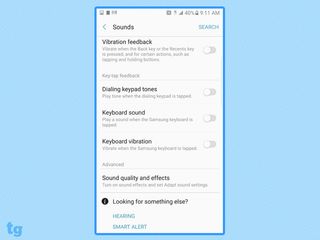 Disable Haptic Feedback
The Note 7 doesn't give off haptic feedback every time you touch the screen, but you'll get it in certain cases, like when you tap and hold buttons. It can be an annoying waste of battery power, so to disable it, go to Sounds under the Settings menu and switch off vibration feedback.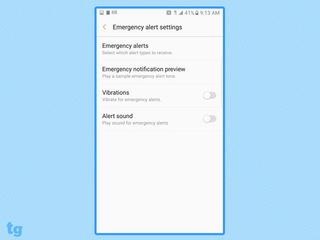 Disable Amber Alerts and Severe Weather Notifications
While they're only for your safety, these loud warnings can be disruptive. To turn them off, go to your Messages app, hit the three dots on the upper right side of the screen and go to Settings, then Emergency Alert Settings. There, you can turn off the sounds and vibrations for these alerts.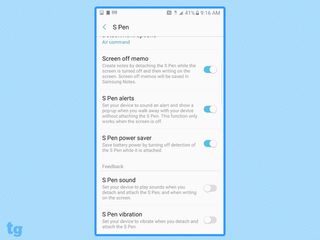 Disable S Pen Vibration and Sounds
Chances are that when you're removing the S Pen, you'll be completely aware of what you're doing, so you can turn off the vibration and sound that tells you the S Pen has been removed. Under the Settings menu, under Advanced Features and S Pen, scroll down and switch off S Pen sound and S Pen vibration.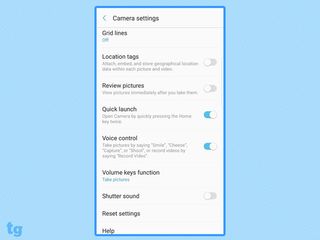 Disable Camera Sound
Shutter sounds are also unnecessary since you'll be able to see confirmation that you've taken a picture. To turn off the shutter sound, open up the camera app, tap on the gear on the top right of the screen, scroll down and switch off shutter sounds.