33 Hidden iOS 10 Features You Need to Try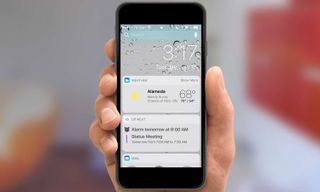 Check Out These Hidden iOS 10 Gems
From flashy iMessage enhancements to third-party access to Siri, iOS 10 boasts its share of high-profile changes. But smaller improvements are sprinkled throughout the mobile OS update, as Apple continues to roll out iOS 10 updates into 2017. And while not every feature is the kind to grab a lot of attention, they're still aimed at making your iPhone easier than ever to use.Here's a quick look at some iOS 10 enhancements and other iOS tricks you may have missed.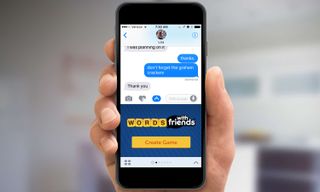 Apps in Messages
Messages isn't just for texting anymore. Apple has opened up the messaging app to developers, allowing them to creating mini-apps for use within its texting app. From within Messages, you can now send payments to friends via Circle, text game scores from the ESPN app and debate where to grab a bite to eat through Open Table. To add apps, all you have to do is select the Apps icon next to Messages' text field, tap the four-circle icon in the bottom left corner of the screen and follow the links to Message's own mini-version of the App Store.
MORE: iOS 10 Messages: All the New Features and How to Use Them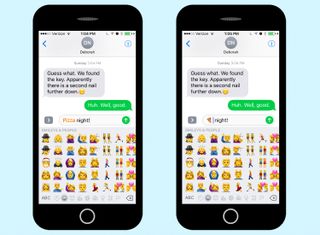 Find Emoji More Easily
Maybe you see all those emoji popping up in texts and wouldn't mind getting in on the fun. But how do you know which emoji is the right one to send? iOS 10's Messages app has you covered. Just type out the message you wanted to text, but before hitting Send, switch over to the emoji keyboard. If there's an appropriate image or icon for any of the words in your message, they'll appear in orange. Just tap them to make the appropriate emoji appear.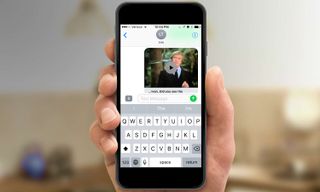 Rich Links in Messages
Prior to iOS 10, when you texted someone a link, that's what they would see — just the URL and nothing else. Now Messages adds details to those links like an image and a description so you know if that link is something worth tapping on. It's especially helpful for YouTube clips, which even play directly in the Messages app.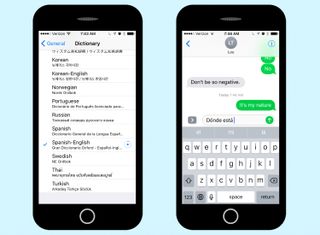 Multilingual Keyboard Support
iOS 10 supports multilingual keyboards, which can be helpful if you switch back and forth between languages when composing texts or emails. Simply go to Dictionary section of Settings > General and grab the languages you need. If you've got predictive typing turned on, words from those languages will spring up as QuickType options.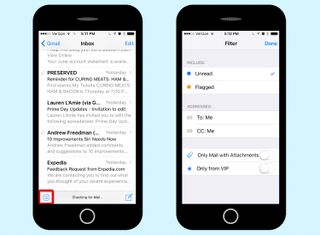 Mail Filtering
When you're trying to find a certain set of emails in your mailbox, search might come in handy, but it might not be the most efficient way to see the results you want. In iOS 10, Apple has added filtering to its Mail app.Just tap the filter icon in the bottom left corner of the screen to quickly get a look at only certain messages. To adjust the filtering criteria, tap the Filtered By item in the middle of the toolbar. From there, choose your filtering options: unread, flagged, whether you're the addressee or cc'd, and whether it should only include mail with attachments and/or mail from VIPs.When you're done, tap the filter icon again to return to the full view. The filter criteria will stay the same until you change them, just in case that's a search you need to carry out frequently.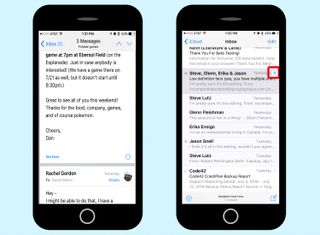 Mail Conversation View
Rather than burying message threads another level down, Apple added the threaded conversation view from its Mac mail client to its mobile devices in iOS 10. You can now tap a message thread to display it as a single series of messages that you can scroll through. You can also tap the double arrows listed next to a thread in the Inbox to expand the conversation if you want to pick a single message to read.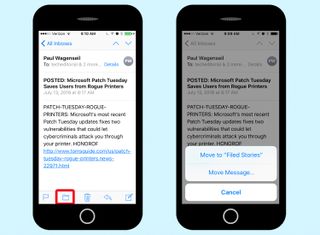 Smarter Mail Sorting
If you manage your inbox by moving messages into folders, iOS 10 looks to save you some extra taps. The Mail app wil try and predict the folder you're moving a message to based on the sender and the message's content.Tap the folder icon on the bottom of a message. If Mail recognizes the type of message you're looking to file, it will suggest a folder; if Mail guesses wrong, you can tap the Move Message option to get a full list of your Inbox folders. The feature doesn't always appear, nor does Mail always suggest the right folder, but it still saves you some scrolling when the right suggested folder appears. And Mail figures to get smarter the more you use the feature.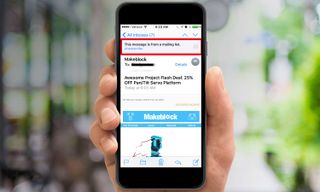 Easily Unsubscribe from Mailing Lists
Mail on iOS 10 is now smart enough to realize — in many, though not all cases — when messages you get arrive via a mailing list. Mail can then provide you with an easy way to unsubscribe from unwanted lists.Just tap the Unsubscribe button that appears automatically in the header on those messages, and follow iOS's instructions. For mailing lists that you're on by choice, you can tap the 'x' in the header to stop getting prompts to unsubscribe.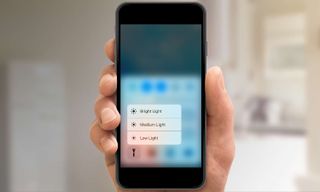 3D Touch in Control Center
Control Center arrived way back in iOS 7 (seems longer ago, doesn't it?) and made it easy to get quick access to certain features. iOS 10 gives the feature its biggest revamp, and hides a secret: when you use 3D Touch on the bottom four icons, you get additional features like setting the brightness of the flashlight, launching a timer for a preset amount of time, copying the last result in the calculator, or jumping to a particular camera mode (standard camera, slo-mo video, normal video, and selfie camera).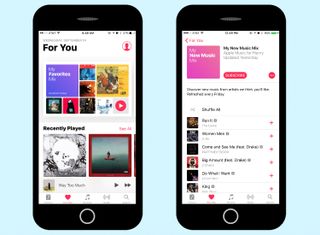 Curated Playlists
There's a surprise waiting for Apple Music subscribers in the For You tab of iOS 10's Music app: specially selected playlists. My Favorites Mix pulls together songs from your listening history that Apple Music thinks you'll want to listen to all over again. A second curated playlist, My New Music Mix, features new songs picked by Apple Music based on songs you've listened to in the past.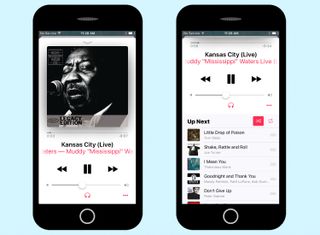 Find the Up Next Queue
One of the better new features that made the jump from iTunes to iOS's Music app in recent years is Up Next, which lets you queue up which songs will follow the one you're currently listening to. But in iOS 10, finding the Up Next queue can be a little bit tricky.Go to the Now Playing screen by tapping on the currently playing track in Music. An upward swipe will not only find the Up Next queue — whose tracks you can rearrange by tapping and dragging — but controls for shuffle and repeat as well.
MORE: iOS 10 Music: All the New Features and How to Use Them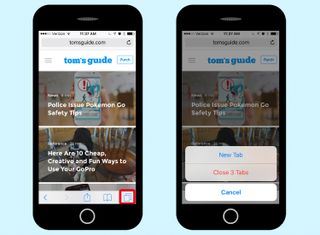 Safari Tab Shortcuts
iOS's web browser is one of the most commonly used apps, but some of its functions have occasionally been squirreled away. iOS 10 makes a few of those features easier to find: tap and hold on the tabs button on the bottom right of the toolbar and you'll get a pop-up menu with options to open a new tab or to close all the existing tabs.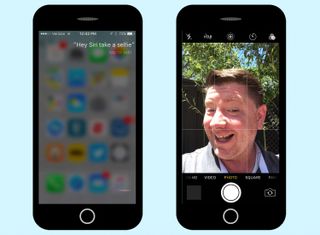 Take a Selfie with Siri
Siri can do a lot in iOS 10 — order you a ride on Lyft, start a workout in MapMyRun and even tap into peer-to-peer payments via apps like Venmo and Square Cash. But it can also set up a self-portrait for those times you don't want to bother unlocking your phone and opening the camera app. A simple "Hey, Siri, take a selfie," launches the Camera app while activating the front camera on your iPhone. You've got to tap the shutter button to complete the shot, but it's still a time-saver if you'd rather not unlock your phone.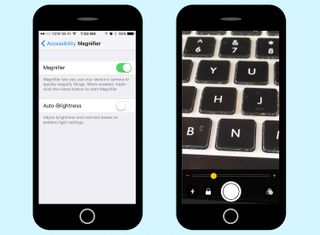 Turn Your Camera into a Magnifying Glass
Even eagle eyes can't always make out the fine print on things like medicine labels and SIM cards, but your iPhone's camera can help you decipher even the tiniest of text. Head to Settings, tap on General and then Accessibility. Find the Magnifier option and turn it on. Now, whenever you press your phone's Home button three times, your Camera app will launch with handy on-screen controls for zooming in.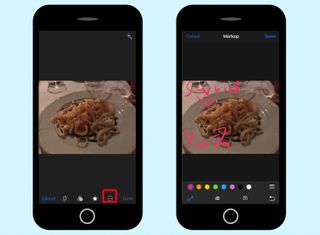 Markup Photos
iOS's handy Markup tool, which lets you add text and other drawings and annotations to PDFs and images, was originally confined to Mail. But it makes the jump to Photos in iOS 10.In the Photos app, select an image and tap the Edit button (it looks like a bunch of sliders) in the bottom toolbar. Tap the More button (the three dots in a circle), and then Markup. Now you're able to draw on a message in a variety of colors, as well as add callouts and type in text. When you're done, the image is saved back to your Camera Roll as a copy, so you don't lose the original.
MORE: iOS 10 Photos: All the New Features and How to Use Them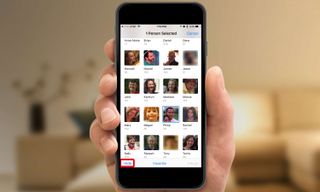 Hide Select People from the Photos Album
iOS 10 brings back the ability to identify people in your photo library and add them to a People album, so you can easily browse photos of a specific person. But what happens if there's a person you'd rather not see in that list, such as an erroneous identification, a person who's no longer with us, or an ex?Fortunately, you can hide that face from the People list by going to People entry under Albums, tapping Select, tapping the person, and then tapping Hide at the bottom of the screen. Don't worry, those people are still accessible by scrolling all the way down to the bottom and choosing "Show Hidden People." You can use the same process to select them and then Unhide them if you choose.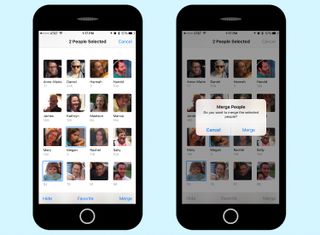 Merge People in Photos
As good as Photos may be at detecting people's faces, sometimes it has trouble realizing that two people are actually one and the same. The solution to that problem is to merge those two faces. Go to the People album in Photos, tap Select, tap the multiple instances of the same person, and then tap Merge. Voilà!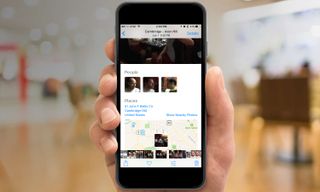 Get More Photo Details
You no longer have to scroll through your images to try and remember where they were taken or who's in them. iOS 10's revamped Photos app offers more details on your pictures: either swipe up on the image or tap the Details button in the top right of the screen to reveal additional information about people and places in the picture. iOS provides a map of the location and lets you tap a button to go to nearby photos. Keep scrolling down, and Photos also picks out other related groups of images with the same locations or people, if they're identified.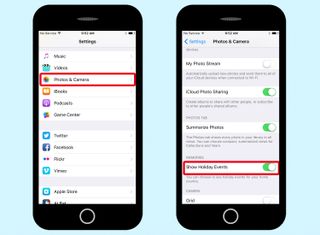 Holiday Photo Events
iOS 10 creates Memories for you — but not in a creepy, mind-altering way. No, it assembles photographs from particular locations or time periods into little videos, complete with titles and music. But if you'd rather not see videos for your local holiday events (because you don't celebrate them, or simply don't care to), you can disable that functionality in Settings > Photos & Camera by turning off Show Holiday Events.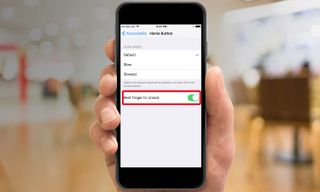 Simplify Touch ID to Unlock
iOS 10 changes the long-standing behavior of the lock screen: now, instead of unlocking your phone simply by resting your finger on the Touch ID sensor, you must push the Home button. (It takes some getting used to, to be sure, but also makes it less likely you'll accidentally unlock the phone, too.) But you can simplify the behavior under Settings > General > Accessibility > Home Button by enabling the Rest Finger to Unlock feature. This won't restore it back to the classic behavior, but it will make the process a little more streamlined.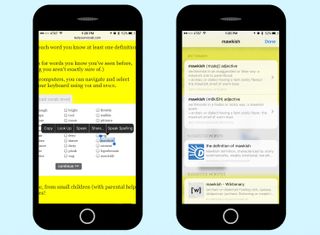 Look Up Replaces Define
Used to be when you selected a word, you could tap on it to bring up a popover menu that then let you define the word. That's been replaced with a new system in iOS 10, and a new command: Look Up. Selecting that command will still provide dictionary definitions for the word you've selected, if available, but it's been souped up a bit: it will also search Wikipedia, offer suggested websites, and even show you matching results from the iTunes Store.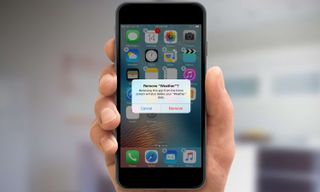 Remove Stock Apps
Tired of all those apps that Apple automatically includes in iOS? Well, now you can remove some of them, specifically Mail, Calendar, Home, the iTunes Store, Stocks, Compass, Calculator, Compass, Voice Memos, Notes, and Tips. To do so, just tap and hold on any icon, and then press the X in the top right corner of the app icon like any other app. (Note that Apple has said these apps are actually more "hidden" than actually deleted, so don't assume you'll free up much space.) To restore any of the core apps you remove, you'll need to visit the App Store and download them, just as you would a normal third-party app.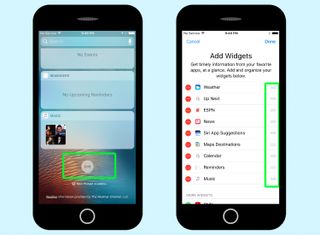 Add, Rearrange or Edit Widgets
iOS's Today widgets are getting a new lease on life: they're now accessible by swiping to the right from the Home screen (or from Notification Center), and they've gotten a cosmetic makeover as well. But you can still pick and choose which widgets make it into the Today view, and in which order.Scroll all the way down to the bottom and choose Edit. Then drag the widgets in the top section into the order you want using the bars on the right. To remove one, tap the red minus icon to the left of the widget's name; to add one, scroll down to the list of More Widgets, and tap the green plus icon next to the name.You can also find some widgets by 3D Touching the related app, which generally also includes an Add Widget option if it's not already being used.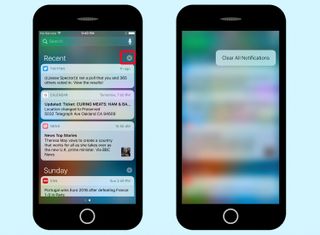 Clear All Notifications
Speaking of Notification Center, iOS 10 brings to an end our long nightmare: you can now clear all of your notifications at once. Just swipe down to summon Notification Center and 3D Touch the 'x' in the top right corner until you see the Clear All Notifications button; tap it to delete all of your notifications.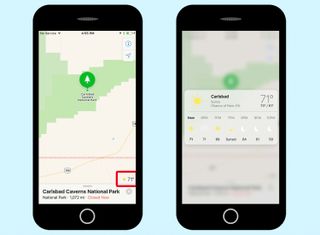 Find Out the Weather in Maps
There's no need to wonder about what weather awaits you when you're planning out a trip, if you've got a 3D Touch-capable phone and iOS 10.3 or later installed. When checking out a location in Maps, press down on the weather icon to see a widget pop-up with a six-hour forecast. Press even harder, and the Weather app will launch for a more in-depth view of current conditions and future forecasts.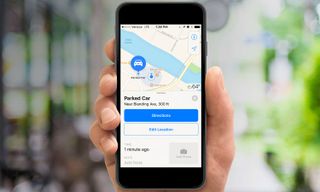 Parking Location
Look, it's happened to all of us: we're in a hurry when we leave our car in the lot, and when we come back... well, was it area 3, row G? Or area G, row 3? Fortunately, iOS 10 makes that easier by marking where you leave your car — not only placing a pin on your map, but also adding it to your recent locations. (Note that this feature requires your phone connect to your car via Bluetooth or CarPlay.) You can also disable the feature in Settings > Maps if you'd rather trust your own fallible memory.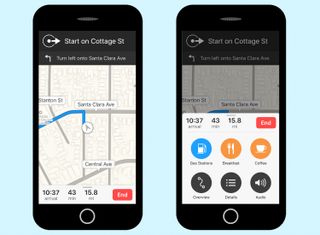 Get Points of Interest Along Your Map Route
One of the best new features of iOS 10's revamped Maps is the ability to easily find points of interest along your current route. Need to stop for gas, or find a quick bite to eat? No problem. Simply swipe up on the card at the bottom of the screen and Maps will provide you with categories of suggestions, such as gas, food, and coffee. Tap any of those, and it will show you where those places are along your route and how much time they'll add to your trip.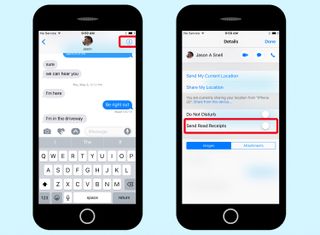 Per-Person Read Receipts
Amidst all the flash over Messages in iOS 10, there was one handy addition that might have flown under the radar: you can now set read receipts on a person-by-person basis. So if you want to make sure your significant other always knows when you've read his texts, but maybe not that friend who's always asking you to help them move, you can open Messages and select your text conversation with the latter, then tap the info button in the top right corner. Turn off Send Read Receipts, and they'll no longer be notified when you've read their messages.Alternatively, you can turn off Send Read Receipts in Settings > Messages, and then enable them on a case-by-case basis.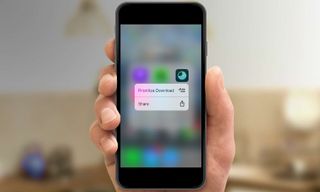 Prioritize Downloads
We've all been there: you've got 15 app updates downloading, but you really only care about one of them finishing. In that case, iOS 10 may be able to help: from the Home screen, 3D Touch the icon of the app you want the most, and you'll see a pop-up with the option Prioritize Download. (In my tests, it doesn't seem to show up every time — often you'll just get options to pause or cancel the download.)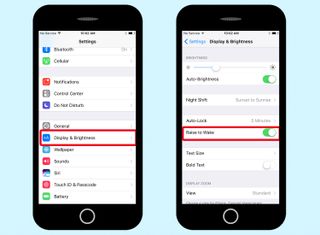 Controlling Raise to Wake
I know: it was so tough to turn on the screen of your phone up until now. iOS 10 does away with the difficulty of pressing a button, and instead uses the internal accelerometer to realize when you're picking up your phone so that it can automatically turn on the screen for you. However, if you're like me, and you find that somewhat distracting when you fidget with your phone, you can turn it off under Settings > Display & Brightness.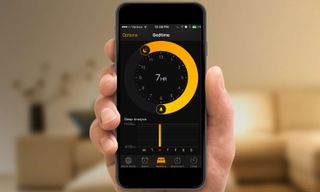 Get to Bed on Time
You wouldn't expect the Clock app to offer new features, but iOS 10 adds a tab called Bedtime. You set the time you want to go to bed and when your iPhone should wake you up. Your iPhone will buzz you with reminders right before bedtime that it's time for shuteye, and it'll wake you up with more soothing music than the jarring alarm you're probably used to. You can customize bedtimes, so that the feature isn't getting you up bright and early on a weekend, and the modest sleep data it records is shared with the Health app.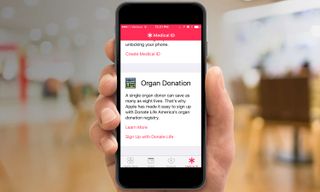 Simplified Organ Donation Sign-Up
If you've never signed up to be an organ donor before, iOS 10 makes it easy. The Medical ID tab in the built-in Health app features a link to Donate Life America where you can register as an organ donor with just a few taps. It's going to be a feature you use only once, but that one time can save multiple lives.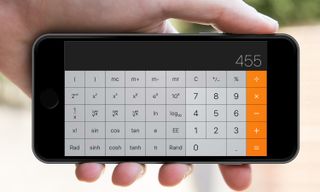 Erase Calculator Mistakes with a Swipe
This is an oldie that predates iOS 10, but it's still a goodie, especially if your careless fingers are prone to pressing the wrong button in iOS 10's Calculator app. When you've made a data-entry error, you no longer have to tap the C button like a chump. Just swipe the number — either a left or right swipe will do — and you can erase the last digit you entered. Keep swiping to remove other erroneous numbers, saving you from having to start your calculations all over again.