16 Ways Tech Was Way Better in the 1980s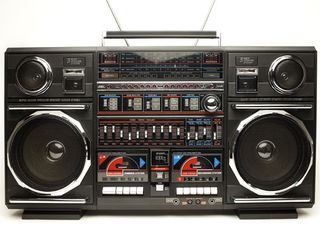 Why Tech Was Way Better in the 80s
They just don't make gadgets like they used to. Back in the 1980s, there was no World Wide Web, games featured extremely primitive 8-bit graphics and a new PC cost as much as $2,000 (or $5,481 in today's dollars). However, despite the costs and drawbacks, there are many ways in which Reagan-era computers, gaming and gadgets were far better than their 2016 counterparts.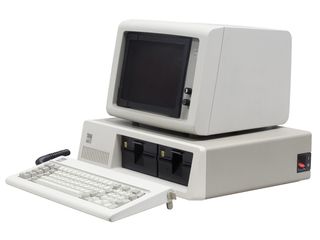 PCs Shut Down Right Away
Waiting, sometimes several minutes, for your PC or Mac to shut down is one of the most frustrating tech experiences most of us have on a regular basis. However, back in the early days of computing, you'd just shut your computer off when you were done with it. There was no sitting there twiddling your thumbs while the hard drive spins for no apparent reason. One solution today is to put your PC to sleep instead of powering it down. But even if you never turn your computer off, you are still get stuck waiting every time you need to reboot because of an update, a software install or a performance issue.
Photo: Rama & Musée Bolo / Wikipedia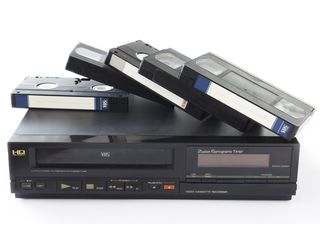 Record as Many Hours of TV as You Want
Today, we use DVRs that have a limited amount of storage, so we have to be careful about what we record and delete shows after we're finished watching them. However, back in the 1980s, people used VCRs that could store an infinite amount of video, provided that you could figure out how to program your device and were willing to buy more VHS tapes.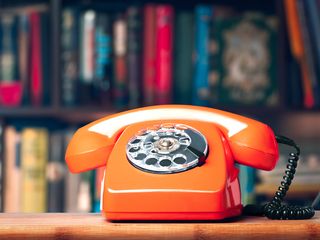 Your Phone Stayed on During Blackouts
If you even have a landline phone today, it probably uses your internet connection to make calls. So, if you experience a blackout and the router goes down, you can't make calls. So how do you stay in touch after your smartphone runs out of juice? When everyone had Plain Old Telephone Service (POTS) going over copper wires, the phone system had its own power, enabling you to contact friends and family, even if your house was completely in the dark.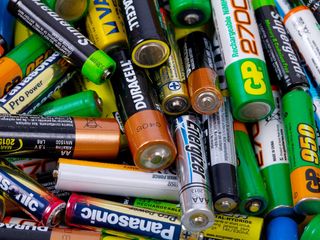 No Recharging Hassles for Gadgets
Today, all your portable devices, including your phone, laptop and mobile-game system, use lithium-ion batteries that require a time-consuming recharge and usually can't be replaced. In the 1980s, most mobile gadgets required disposable AA, C or D batteries. So, if your boombox ran out of juice, you could just pop in new batteries and keep on break dancing, without running to an outlet to plug in.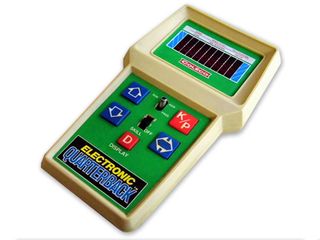 Play Football Games Without a Huge Learning Curve
It practically takes a Ph.D. in gridiron strategy to succeed at "realistic" football simulations like Madden NFL. However, in the 1980s, handheld games such as Coleco Electronic Quarterback were so simple that even kids who had never watched a real football game could have hours of fun and take it with them. Just move your little red dot past all the other little red dots and score a touchdown. Isn't that what football is really about?
Photo: Joe Haupt / Flickr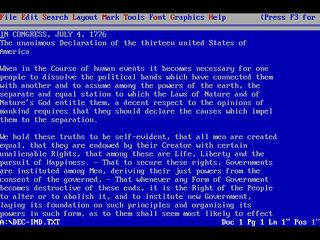 No Multitasking Distractions
When you could use only one program at a time, you didn't have other programs, such as your web browser and chat client, to take your attention away. No wonder professional writers like George R.R. Martin still use DOS-based word processors when they want to go heads-down on a project.
Photo: Daniel Pritchard / Wikipedia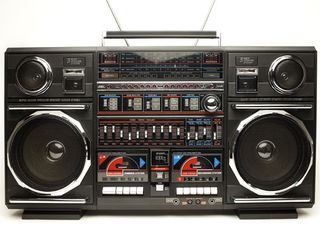 FM Radio + Cassette Deck = Free Music
Today, if you want to listen to music for free, you have to either break the law by torrenting, or listen to a streaming radio service, complete with commercials. However, back when cassettes ruled the land, you could record your favorite songs off the radio and listen to them as much as you wanted. You could grab all the hits, just by recording sections of Casey Kasem's "American Top 40" show, but you'd have to put up with a few seconds of the famous DJ issuing a sappy dedication over your song.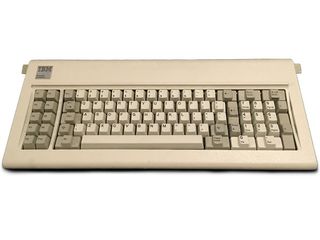 Mechanical Keyboards for Everyone
Today, if you buy a desktop computer, it comes with a cheap and squishy "rubber dome" keyboard, the same kind you can get for $15 at Staples. However, in the 1980s, IBM PCs (and most of their clones) came with world-class mechanical keyboards, complete with clicky keys. Even today, many typing enthusiasts will argue that IBM Model M keyboards are the best ever made, offering just the right amount of force feedback. Fortunately, in 2016, you can buy a mechanical keyboard for anywhere from $80 to $200, and, if you really want, you can even get one with the original IBM-style key switches. However, at the dawn of the PC era, that kind of high-quality keyboard came standard.
Photo: Raymangold22 / Wikipedia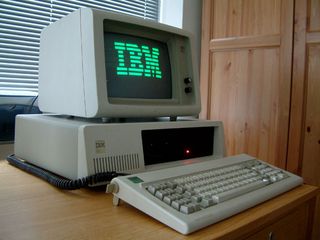 High-Contrast-Mode Monitors
I'll never forget my first computer monitor with its amber text and graphics on a black background. Many computers in the 1980s came with green or amber monochrome monitors that really put the emphasis on readability, with much sharper text than the first generation of color CRTs that followed. Today, if you want light text on a dark background, you can enable high-contrast mode in Windows or Mac OS, but it just isn't the same. Of course, today you can get a full-color IPS screen that outputs at up to 4K resolution so there's that.
Photo: Ruben de Rijcke / Wikipedia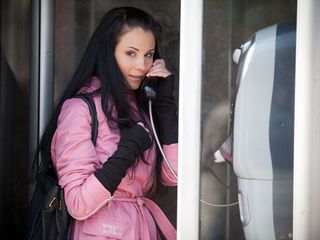 You Didn't Need a Mobile Phone to Call from the Road
Today, it's easy to make a call from anywhere in the world, provided you have your own cellphone and it's in working condition. But what happens when you desperately need to make a call, but your phone is broken or out of juice? In the 1980s, there were millions of pay phones in the United States alone, more than enough to make calls from almost anywhere. As of 2012, the last year we have numbers for, only 305,000 pay phones remained in operation.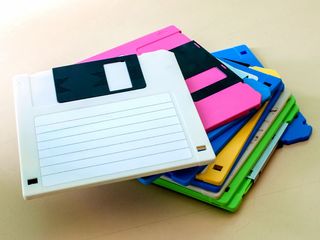 All Games Worked Offline
Many of today's top games require an internet connection. Whether you need to stay online to register your achievements, compete with other players, grab updates or download additional content, you can't remain offline for long, if at all. However, back in the 1980s, every game was self-contained. You didn't need to, nor could you, download an update for Adventure or Missile Command on your Atari 2600. To start playing the original Castle Wolfenstein — still the greatest game of all-time — you didn't need to log into an online service, or deal with lag and buffering. You just popped in a single floppy disk, and waited for it to load.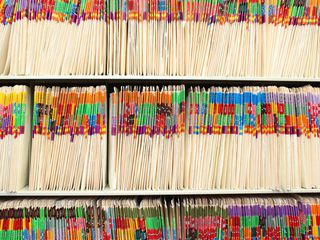 Criminals Couldn't Steal Your Data Online
Today, if you click on the wrong link, you could end up at a website that downloads malware or a virus onto your computer. With the wrong virus, a hacker would take control of your PC, get ahold of your personal data and use it to commit credit card or bank fraud, or other forms of identity theft. In the 1980s, you could catch a computer virus if someone gave you an infected disk and you put it in your computer, but without the internet, there was no way for crooks to get your precious data. The worst viruses, however, could erase your files.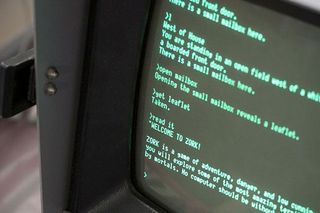 Games Required Real Imagination
Today, the plot of most games is spoon-fed to you, a mere cutscene to get you from one amazing action sequence to the next. However, in the early days of computing, text-based adventures such as Zork and Hitchhiker's Guide to the Galaxy forced players to use their imaginations and verbal skills to explore new worlds, much like in-person-role-playing games. Fortunately, a lot of these titles are available today for free online at textadventures.co.uk.
Photo: Marcin Wichary / Flickr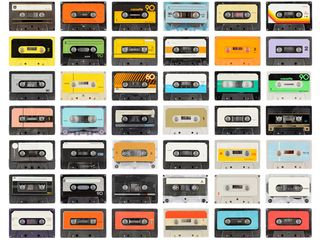 You Owned All Your Media
Today, many of us "rent" music by subscribing to streaming services such as Spotify or Apple Music. However, even when you choose to buy a digital song, book or movie for permanent consumption, the company selling it can revoke your permissions at some point in the future. Several years ago, in the ultimate display of irony, Amazon removed copies of George Orwell's 1984 from the Kindles of people who had bought and paid for them, after the publisher changed its mind about selling them. In the 1980s, everything was on physical media — real paper, cassettes, CDs, vinyl records or VHS tapes — that couldn't be repossessed.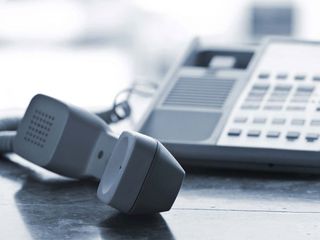 Most of Us Were "Unreachable" a Lot of the Time
When your boss, your mom or your bill collector wants to reach you in 2016, you have nowhere to hide. Everyone knows that you have a smartphone with you at all times, at least one email account and an active presence on social media. However, 30 years ago, if you wanted to reach someone, you had to call a home phone number and hope they were both A.) Present and B.) Not already talking on the phone with someone else and causing a busy signal. If you were polite, you'd never call someone on business after 8 or 9 p.m. The upshot: You weren't expected to be available to the world 24/7 and you could have private or family time in peace.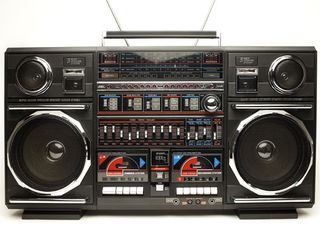 Take Your Whole OS, Software with You
Today, we're excited because cloud services allow us to access our data on different devices, but hackers can also gain access to our accounts. But, with removable disks, 1980s computers offered a simple, physically secure way to take your data, programs and entire operating system with you. Just pack a box of floppies and take it to your school, your office or your friend's house to run on another computer. When you're done, grab the disks and nobody can retrieve your data from the PC you used. If you want to switch between different operating systems, such as MS-DOS, DR-DOS and Windows 1.0, you just needed to switch floppies.
Photo: Hertzertec, Wikipedia