Best Games to Binge Play for the Holidays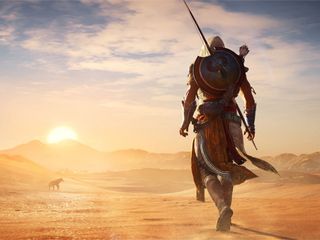 Best Games to Binge Play for the Holidays
Between long weekends, vacations and national holidays, the end of the year is one of the best seasons for gaming. All the hot new titles are out, and better, still, you actually have some time to play them. If you're not planning to spend all of your time visiting relatives (or if you can bring a gaming system with you), here are some of the meatiest games and franchises you can sink your teeth into while you wait for the new year to bring with it a whole new crop of titles.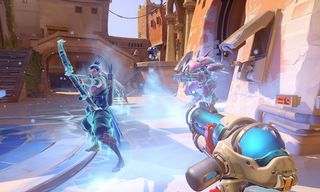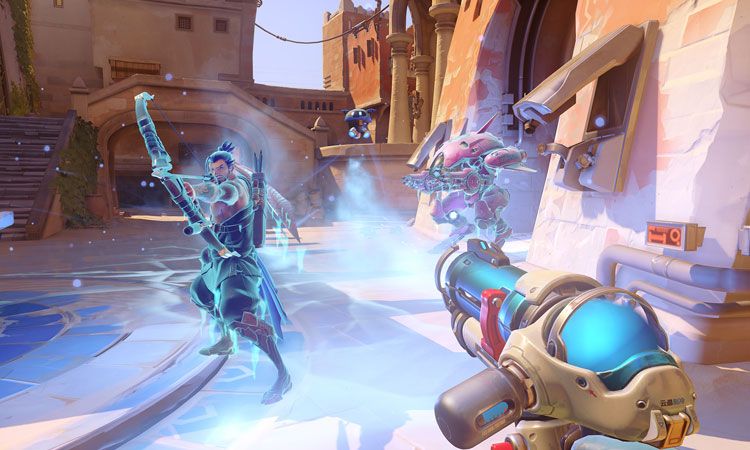 Overwatch
Unlike most of the games on this list, Overwatch isn't a long-running series. In fact, it's just a single game. But it's still likely to keep you entertained for as long as you care to play it. Overwatch is Blizzard's latest game: a team-based shooter with more than 20 distinct characters from whom to choose. Coordinate your skills with your friends to defeat the opposing team and complete objectives.While Overwatch is simple in theory, it's delightfully complex in execution. Different teams of heroes require different countermeasures, and the ability to change heroes in the middle of a match keeps things fast-paced and exciting. With more than 50 cosmetic perks to unlock per character, it's also guaranteed to keep completionists busy for a long time to come.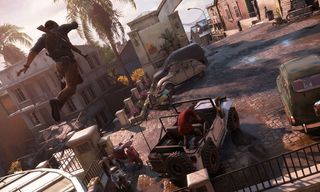 Uncharted
Now that Uncharted 4: A Thief's End sits on store shelves, Sony's acclaimed action/adventure series has come to a suitably dramatic close. In this franchise, treasure hunter Nathan Drake combs the forgotten catacombs, temples and cities of the world in order to find lost civilizations, historical revelations and, whenever possible, a little gold. An appealing blend of platforming, puzzle-solving and gunplay makes Uncharted compulsively playable.The best way to experience the series is to just start Uncharted: Drake's Fortune and blast straight through Uncharted 2: Among Thieves and Uncharted 3: Drake's Deception, too. (If you have a PS4, you can do this with the Nathan Drake Collection.) The Vita spinoff, Golden Abyss, is also pretty good, although not strictly necessary. After that, you can check out the more recent Uncharted: The Lost Abyss, which stars supporting character Chloe Frazer.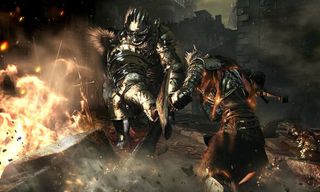 Dark Souls
They say that having some downtime is a great opportunity to pick up a new skill, and playing the Souls series definitely counts as one. This ultra-difficult action/role-playing game franchise focuses on minimalist stories, intense character customization and mastery through repetition and observation. You'll get to explore beautiful worlds, take down hideous bosses, craft the perfect equipment — and die a whole lot in the process.If you have the time and patience, you can start with Demon's Souls and go all the way through Dark Souls, Dark Souls II, Bloodborne and Dark Souls III. All the games share mild connections, and the skills you pick up from one game apply to the rest. If you only have time for one, Bloodborne is probably the most user-friendly, but Dark Souls is the most iconic.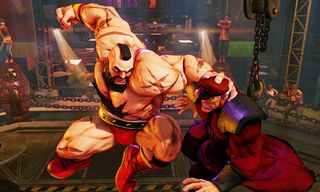 Street Fighter
If Street Fighter isn't the quintessential fighting game series, it's at least on the shortlist. Ever since 1994, gamers have learned the ins and outs of these complex titles, taking control of colorful characters like Ryu, Ken and Chun-Li, and mastering how to throw the perfect hadouken. While the series isn't exactly big on story, it can still be rewarding to play through the series from the start and see how it's evolved.If you're going to binge on Street Fighter, though, you should probably just pick up Street Fighter V and dive right in. The game's story and survival mode will train you in basic proficiency, and its competitive multiplayer scene is second-to-none. By trouncing online opponents, you can earn Fight Money and use it to unlock optional characters and costumes. Get good enough, and you might just earn some real-life money from tournaments, too.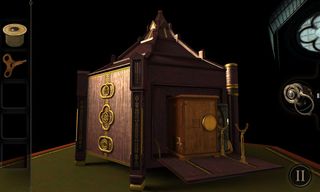 The Room
The Room demonstrates that you don't need a fancy console or PC to play something absolutely riveting over a long period of time. This series of puzzle games on iOS and Android revolves around a mysterious box that might contain "Null" — the classical fifth element, which could complement the more traditional earth, air, fire and water. Unlocking the box, however, is no easy task, and gets more difficult the longer you play.Between The Room and its two sequels, you can expect about 15 hours of gameplay if you can resist looking up the answers online. This isn't quite as much as a hardcore open-world or role-playing game, but as mobile titles go, it's pretty deep. Furthermore, the games' eerie, minimalist storylines will keep you guessing and telling yourself "just one more puzzle" until your batteries run dry.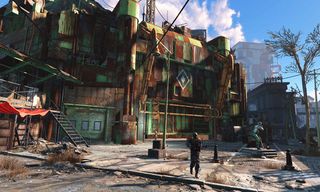 Fallout
The beautiful thing about the Fallout series is that any one of these role-playing games could be a binge session in and of itself. While the series started out isometric and later transitioned into a first-person perspective, each one sports an enormous, weird, post-apocalyptic world to explore, plenty of equipment to find and lots of skills to improve. Expect dozens, if not hundreds of quests beyond the main story.You could start with Fallout and go all the way through to Fallout 4 if you have a frankly inhuman amount of time on your hands. Otherwise, just take it one subseries at a time: Fallout and Fallout 2 if you prefer old-school RPGs, or Fallout 3 and Fallout 4 if you want something a little more freeform and first-person-shooter-y. Spinoffs like Tactics and New Vegas also add plenty of playtime.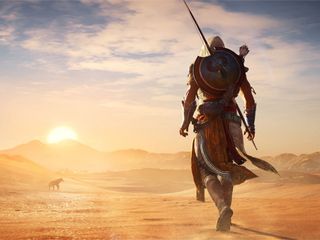 Assassin's Creed
Now that the series has returned from its yearlong hiatus, it's the perfect time to take a deep dive off a tall tower into Assassin's Creed. This open-world series of action/adventure games follows a diverse group of protagonists as they explore historical mysteries in the past and unearth sci-fi conspiracies in the near future.Since the storyline of Assassin's Creed is fairly sequential, from both historical and meta-narrative perspectives, it's probably best to just start with the first Assassin's Creed and work your way forward. However, if you just have time for the highlights, start with Assassin's Creed II, follow it up with Brotherhood and Revelations, then move on to Black Flag and Syndicate. The more recent Origins is also a good starting point.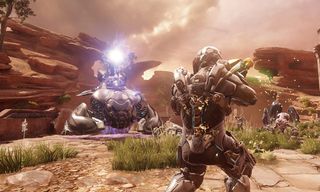 Halo
When Halo: Combat Evolved debuted in 2001, it almost singlehandedly turned "console shooter" from an oxymoron into a viable enterprise. Fifteen years and a handful of sequels and spinoffs later, it's still one of the biggest first-person shooter franchises in gaming. The games follow the exploits of Master Chief and a contingent of futuristic human soldiers as they defend humanity from the dual threats of the alien Covenant and the mindless Flood.Halo has a pretty sequential story from the first installment through the fifth, so picking up the Master Chief Collection on Xbox One along with Halo 5 will cover most of your bases. You can also grab Halo 3: ODST and Halo: Reach for more FPS action, Halo Wars and Halo Wars 2 for strategy gaming, or Halo: Spartan Assault for some top-down shooter multiplayer. They all tie together in one way or another.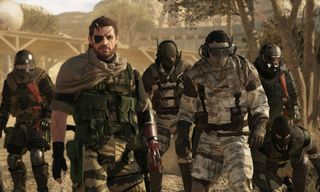 Metal Gear Solid
Love it or hate it, Metal Gear Solid is one of the biggest series in gaming. As such, it offers enough content to conceivably keep you on the couch all summer, especially if you want to poke around and see just how ridiculously deep each game's mechanics can go. In each game, you'll take control of a superspy, usually named some variation of "Snake," and sneak and shoot your way into enemy compounds to take on bizarre bosses.It's not easy to know where to start (or where to finish) with Metal Gear Solid, especially considering that Solid itself is a spinoff of the older Metal Gear series. To make things simple, you could start with the first and play straight through to Metal Gear Solid V: The Phantom Pain. There are plenty of spinoffs to tackle afterward, although the best are arguably Peace Walker and Revengeance (which is not, and will never be, a real word).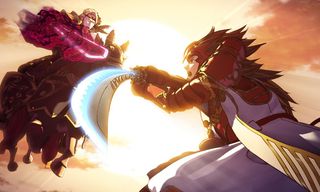 Fire Emblem
Suppose you've got oodles of free time, but no computer or TV. That's not a problem, since the Fire Emblem series lives mostly on Nintendo's portable consoles, like the GBA, DS and 3DS. This series of Japanese tactical role-playing games splits the difference between high fantasy and medieval warfare in an agreeable, colorful and surprisingly difficult way.Fire Emblem has a complicated history, since not every entry made it across the Pacific. However, a good place to start is Fire Emblem: Shadow Dragon on the DS, since it's an expanded remake of the very first game. If you still have a GBA kicking around, you can also hunt down Fire Emblem and The Scared Stones, the first two titles to make it stateside. Otherwise, Fire Emblem Fates and Awakening on the 3DS are very accessible, standalone starting points.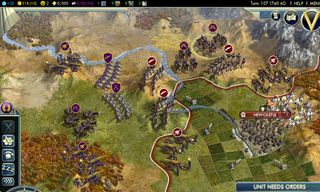 Civilization
The Civilization series has ensnared strategy game fans for a quarter-century, and it's not hard to see why. This beloved franchise lets you start from humble beginnings as a Stone Age tribe and work your way up to the space race, either through diplomacy, warfare or exploration. There are six games in the main Civilization, and they all struck a positive chord with fans and critics.With randomized maps and resources, including historical leaders who can show up in wildly inappropriate places (Gandhi leading the United States during the Civil War, anyone?), Civilization is hard to stop playing, and easy to replay over and over. There's no ongoing story, so you can just pick up Civilization VI, but good luck putting it down. (You could also try Civilization: Beyond Earth if you prefer a more sci-fi setting.)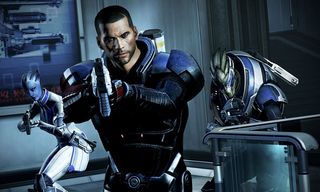 Mass Effect
You could view the original Mass Effect trilogy as three excellent 30-40 hour games, and that would be enough to make it binge-worthy. However, it's more accurate to characterize this action/role-playing series as a single 120-hour behemoth that records your every choice and shows you the consequences of your actions as you proceed. As a highly customizable Commander Shepard, your task is to recruit party members, upgrade your skills and save the galaxy, but how you do so is totally up to you.Mass Effect's chronology is simple to follow, at least. Play the first one, then 2, then 3, and be sure to transfer your saved files between games as you go. Your plot decisions will carry over, as will your levels and some of your party members and supporting characters. The more recentMass Effect: Andromeda is a worthwhile spinoff, although it doesn't match up to the first three games.