13 Best Indie Games of GDC 2017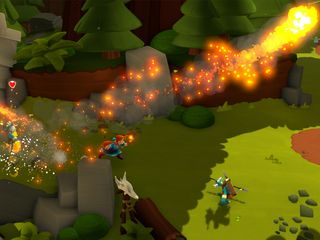 Indies We Can't Wait to Play
One thing that makes the Game Developers Conference special is that it's a chance for the little guys to stand out. Even during an event in which you couldn't walk 2 feet without ending up in a VR headset, there were still a lot of gripping, charming and straight-up weird indie games that stole our hearts on the show floor. From charming platformers for the new Nintendo Switch to immersive first-person space adventures, here are 13 indie games we can't wait to play.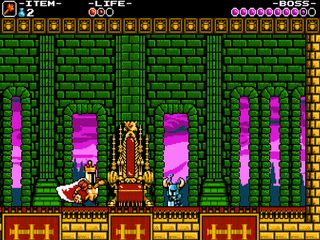 Shovel Knight: Specter of Torment (Nintendo Switch)
Shovel Knight was one of the most beloved indie games of 2014; is it any surprise that its latest downloadable adventure also looks great? In Shovel Knight: Specter of Torment, players take control of the dastardly Specter Knight, whose macabre move-set lets him cover ground and attack foes diagonally. This subtle difference creates a whole new set of challenges in Specter Knight's full-length adventure, which promises to be just as much fun as the core game.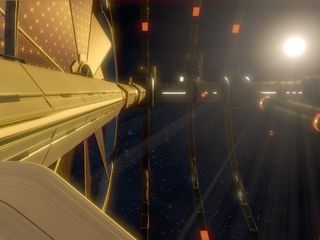 Tacoma (Xbox One, PC)
From the creators of hit adventure game Gone Home, Tacoma casts you as an astronaut tasked with uncovering the mysteries behind an abandoned space station. But this seemingly lonely journey is teeming with life, thanks to augmented reality logs that connect you to former crewmembers and richly detailed, highly interactive environments that tell a story all their own.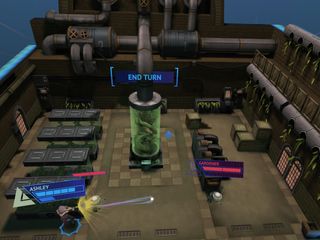 Augmented Empire (Gear VR)
Virtual reality is already full of games that let you drive cars, climb mountains and pilot spaceships, but pickings can be pretty slim for strategy fans. Enter Augmented Empire, a title that's part simulation, part turn-based strategy and part role-playing game. You play as an office worker who controls a party of cyberpunk heroes in a living diorama on your desk. Part of the game is directing these characters in turn-based battles; the other part is interacting with your environment to alter the course of the heroes' story.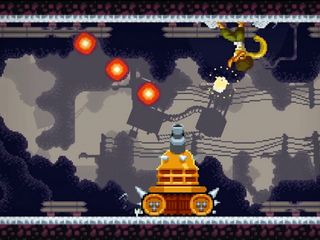 Dandara (Nintendo Switch)
Dandara is a deep and difficult Metroidvania title for the Nintendo Switch; that alone makes it worth a look. However, what really sets Dandara apart from the rest of the pack is its unconventional movement system. Gravity-defying heroine Dandara doesn't move and jump like a traditional side-scrolling protagonist. Instead, she can only jump from wall to wall, dodging and attacking diagonally as she goes. The game features a weird story and a charming retro art style to complement the difficult, idiosyncratic gameplay.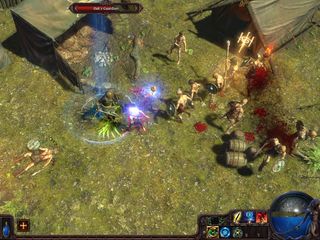 Path of Exile (Xbox One, PC)
Path of Exile has been available on PCs since 2013, but now that it's coming to Xbox One, a whole new audience will understand the appeal of this Diablo-inspired dungeon crawler. In Path of Exile, you'll take control of a hero who must hack and slash his or her way through countless hordes of minions and bosses, collecting scads of loot along the way. With a full story campaign, a deep leveling system and a free-to-play model that asks you to pay only for cosmetic upgrades, Path of Exile is hard to resist.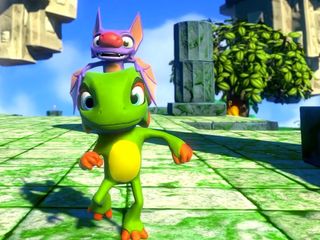 Yooka-Laylee (PS4, Xbox One, PC, Nintendo Switch)
Yooka-Laylee is a love letter to classic 3D platformers like Banjo-Kazooie and Donkey Kong Country, which isn't a surprise, considering it's made by some of the folks behind those classics. But this charming adventure is more than just a throwback, sporting memorable characters, a variety of unlockable moves and a vibrant, colorful world that you can expand as you progress through the game. Between Yooka-Laylee's smattering of collectables and variety of multiplayer modes, you'll be hard-pressed to run out of fun things to do.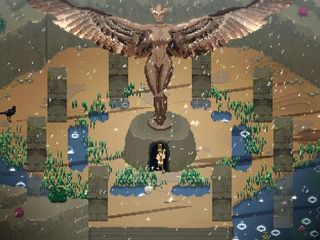 Songbringer
Imagine if the very first Legend of Zelda game featured a randomized world, and you can pretty much picture what Songbringer is. You play as an adventurer whose ship, the Songbringer, crashes on an uncharted world. But you can determine what the world will be like by entering six letters at the beginning of your adventure. The overworld, the dungeons and even the music are all procedurally generated, ensuring that no two players will have the same adventure — unless they want to, as they can simply share their letter combinations.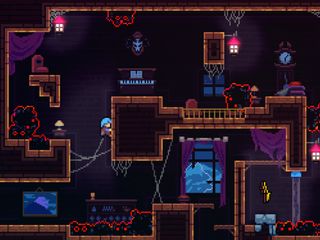 Celeste
There are no enemies in Celeste, just a never-ending cavalcade of environmental traps to vex the titular heroine on her way to the top of a mountain. Celeste will have to jump past spikes, climb vertical slopes and gather hard-to-reach strawberries on her ascent, and none of it will be easy. While the game is simple, it isn't easy, and while it's tough as nails, it isn't punishing; you can restart where you left off almost instantly, as many times as you need. Celeste may be best for speed-runners, but everyone has a fair shot to finish it.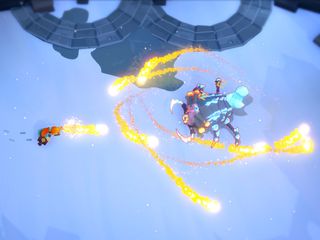 Mages of Mystralia
One of many indie games inspired by The Legend of Zelda, Mages of Mystralia tasks players with collecting components for magical spells rather than items. You'll take control of a young heroine who can learn to adapt four simple spells into a variety of devastating combinations. By programming the direction, timing, potency and elemental affinity of each spell, you can solve puzzles, annihilate enemies and advance through a swords-and-sorcery high-fantasy narrative. But your enemies have access to the very same tools, and can use them just as creatively.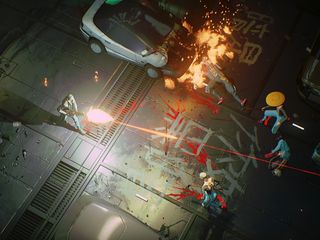 Ruiner (PS4, Xbox One, PC)
Ruiner has all of the hallmarks of a Devolver Digital game: It's fast, stylish and ultra-violent. But this isometric action romp still manages to stand out thanks to a unique cyberpunk-anime art style and a variety of abilities and weapons that you can chain together to create a wonderful ballet of death. The Xbox One version of Ruiner is a Play Anywhere game, meaning you can also play it on your Windows 10 gaming PC at no extra cost.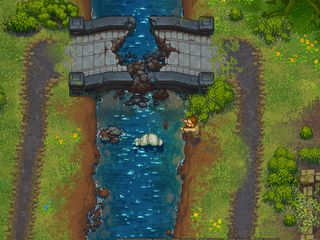 Graveyard Keeper (Xbox One, PC)
Billed as "the most inaccurate medieval cemetery management simulator you'll play this year" by its developers, Graveyard Keeper blends dark humor with the kind of addictive town-management gameplay that made titles like Stardew Valley and Animal Crossing such hits. Tasked with managing your own graveyard, it's your job to bury corpses, build up your properties and host witch-burning festivals, just to name a few of the game's many silly objectives. You'll also have to occasionally get your hands dirty and fight off the undead, resulting in battles reminiscent of the early Legend of Zelda games.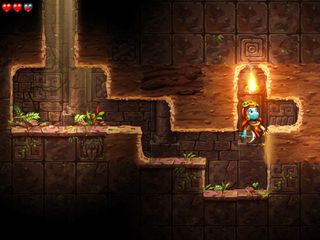 SteamWorld Dig 2 (Nintendo Switch)
SteamWorld Dig 2 delivers more of the addictive platforming gameplay that made its predecessor such a big hit, offering a ton of new courses that you can dig, jump and fight your way through. Launching first on Nintendo Switch with other platforms to follow, SteamWorld Dig 2 promises to be a longer, more challenging and better-looking version of one of this generation's most celebrated indie titles.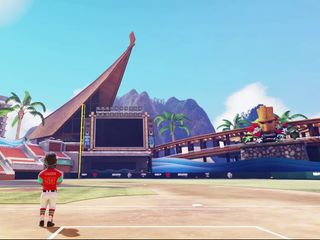 Super Mega Baseball 2
Super Mega Baseball 2 builds on the pick-up-and-play, arcade-style action of its predecessor, adding new modes, improved character models and, finally, the ability to play with friends online. With tons of customization options and a realistic physics engine, Super Mega Baseball 2 is shaping up to be a must-play for both casual sports fans and hardcore baseball nuts.