10 Best Mobile Racing Games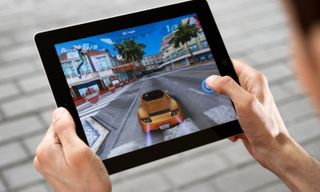 Racing games are so popular that it seems as if the need for speed is ingrained in our DNA. From hyper-realistic racing simulators to arcade smashfests and everything else in between, here are 10 of our favorite mobile racing games for Android and iOS devices.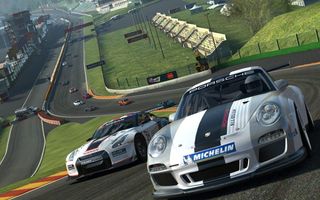 Real Racing 3 (Android, iOS) (Free)
Real Racing 3 (Android and iOS) may have had a rocky start when it received criticism for the move to free-to-play, but that doesn't eclipse the fact that it's a gorgeous racing game with a fantastic driving experience. Real Racing 3 allows users to take the wheel of a host of real world cars and take them on a spin across gorgeously rendered real-world racetracks. Numerous game modes, from time trials, straight up races and the unique Time Shift Multiplayer mode offer varied challenges to players, with updates continuously adding new content such as new cars, racing events and a pit crew system.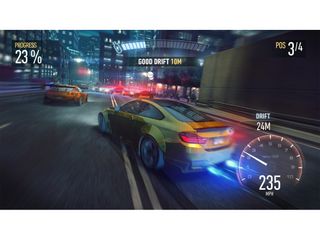 Need For Speed: No Limits (Android, iOS)
Need For Speed: No Limits (Android, iOS) is a free racing game that delivers short, but intense races as you blast through an underground street racing circuit. Drifting, drafting and smart use of nitro are necessary to win, which earns you parts to modify your cars or blueprints that unlock new machines. Being free to play, NFS: No Limits features a variety of in-game and premium currency systems, as well as a fuel system, though a variety of daily challenges allow players to earn premium currency without resorting to in-app purchases.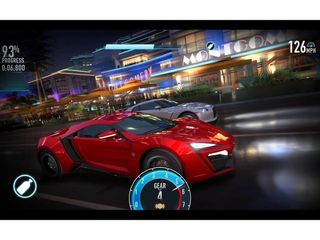 Fast & Furious: Legacy (Android, iOS)
Fast & Furious: Legacy (Android, iOS) is the latest of Kabam's games based on the hit movie franchise, mixing drag racing, lane control and insane drifting to give a satisfying arcade racing experience that's less about the simulation, and more about the action. Players race with, and against, familiar faces from the movies in a variety of game modes, and collect more than 50 customizable cars. Even with timers and free-to-play limiters, Fast & Furious Legacy still provides a fun racing experience.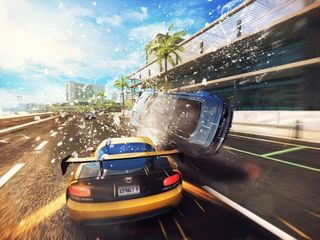 Asphalt 8 (Android, iOS) (Free)
Gameloft's Asphalt 8: Airborne (Android and iOS) also went the freemium route, delivering stunning graphics and fast-paced arcade racing. Airborne lives up to its name, with numerous ramps and other gameplay elements, encouraging players to take death-defying leaps in order to execute insane aerial stunts. Asphalt 8 features 56 high-performance vehicles from a who's who of automakers, eight seasons, 180 events and numerous game modes for single player or multiplayer mayhem.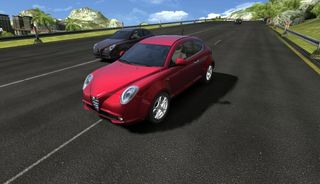 GT Racing 2 (Android, iOS) (Free)
Gameloft's GT Racing 2 (Android and iOS) is a full on broadside against Real Racing's dominance in the realistic driving simulator field. Billed as "The Real Car Experience", GT Racing 2 features more than 71 licensed cars that you can race on 13 tracks. Players can try game modes such as Duels, Knockouts and Overtakes, or participate in classic races across more than a thousand different events, or even try your luck in multiplayer races. Numerous camera modes and a built-in screenshot function let you enjoy the slick graphics and weather effects.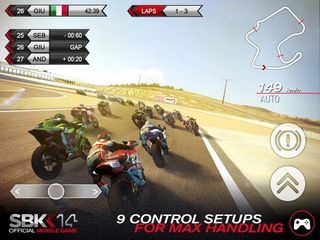 SBK 14 (Android, iOS) (Free, Premium version unlock)
If lightning-fast crotch rockets are more your style, try out SBK 14 (Android and iOS), the official game of the Superbike World Championship. Players can take the role of top tier riders such as Tom Sykes, Fabien Foret and Imre Toth as you race through some beautifully rendered racetracks. Not only are the graphics slick, but SBK 14 also comes with nine control modes, from tilt controls to virtual joysticks, allowing you to set up just how you want to drive. Players can race in championships, quick races or challenge races against the ghosts of your friends' laps. A premium mode unlocks more content, such as more tracks to race through.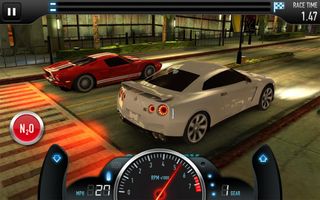 CSR Racing (Android, iOS) (Free)
CSR Racing (Android and iOS) brings its own compelling take on urban drag racing. In CSR Racing, you don't steer. It's a flat out drag-race so the game is won by precise starts, perfectly timed gear-shifts and a tricked out car. What could just be a drab series of taps is paired with slick graphics that show off the high performance cars and environments. CSR Racing is free to play, so gameplay mechanics do fish for cash from players. These include a gold premium currency, as well as a 'gas' resource that is expended every time you race (it refreshes over time, or can be filled with in-app purchases).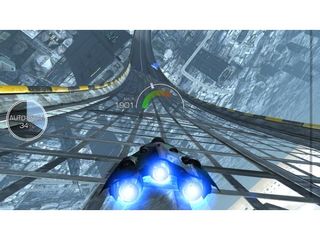 AG Drive
Dive into a sci-fi future and defy gravity in AG Drive, a sleek arcade racer that delivers fantastic vistas and action-packed races. You'll take on a rogue's gallery of the galaxy's best drivers as you zip through impossible architecture in your antigravity drive powered vehicle. AG Drive offers a variety of game modes, from time trials to elimination laps, and winning races will unlock more events as well as points to purchase or upgrade your vehicles.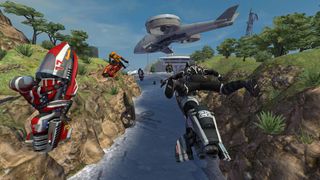 Riptide GP 2 (Android, iOS) ($1.99)
Take to the waves in Vector Unit's Riptide GP 2 (Android and iOS), featuring a single player career mode and online four-way multiplayer races. Collect and customize any of nine powerful watercraft, tricking each one out for the race. Unlock and unleash 25 new stunts to wow the crowd, build up your boost, and leave the opposition sucking in your spray. A career mode offers more than 30 races and numerous game modes, with players earning XP in exchange for tricks and money for buying and upgrading their watercraft. Races can be traditional sprints for podium positions, hot lap, elimination or freestyle events.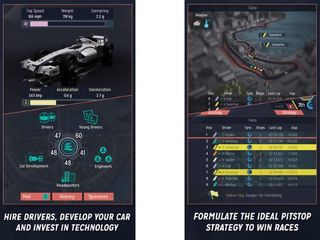 Motosport Manager (Android, iOS) ($2.99)
Gamers looking for a more strategic approach to racing might want to check out Motorsport Manager (Android and iOS), which puts you in command of your own racing team, rather than at the wheel. As team manager, it's up to you to choose the right drivers, invest in research and development to improve your machines and decide on the perfect race tactics and pit stop strategy. The game features a slick aesthetic of simple abstract shapes and tilt-shifting effects to give the races a sleek, board game feel.