10 Best Indie Games You've Never Heard Of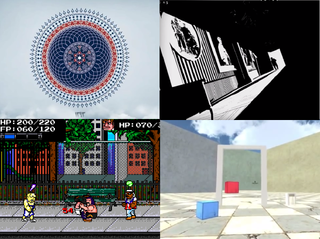 Under the radar
"Indie games" used to mean "games that aren't popular outside of niche groups." But now, thanks to the success of indie darlings like "Braid," "Bastion" and "The Walking Dead," plenty of indies are just as popular as their big-budget blockbuster cousins.
You may have heard of the major titles, but there are still plenty of under-the-radar video games that don't garner the same level of attention. Here are 12 of the best upcoming indie games we bet you've never heard of -- yet.

Engare
Engare - a video game inspired by geometric Persian art.
Iranian video game developer Mahdi Bahrami is just 21 years old, but his in-development game "Engare" was featured in the 2014 Independent Games Festival. Inspired by Persian geometric art, "Engare" is about paths of motion: players are shown a line, and then asked to recreate the shape of that line by selecting a point on a moving design whose trajectory will recreate that line.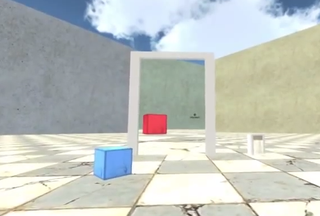 Museum of Simulation Technology
If you liked "Portal" for more than just the "Cake is a lie" jokes, then you'll adore "Museum of Simulation Technology," a 3D puzzle game about forced perspective. What does that mean? In the real world, things look bigger when you're close to them, and smaller when you're farther away. In "Museum of Simulation Technology," things actually get smaller when you move them closer to you, and get bigger when you move them away. This is the kind of cerebral game that you have to see to understand.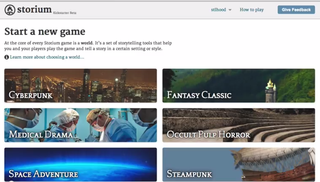 Storium
Do you like text-based simulator games and role-playing games? Then you'll love "Storium," an elaborate framework for creating, hosting and playing story-driven games. Groups of players participate in a "world," or game, where they can create characters and take turns guiding the developing story. "Storium" is currently on fundraising on Kickstarter, though it's already achieved its goal. Its beta is currently only for its Kickstarter backers.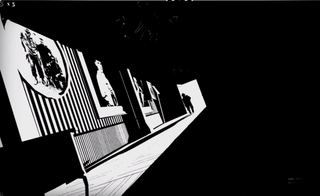 White Night
Injured in a car accident in the middle of a forest, a man hobbles into an abandoned house with a dark secret. That's the premise of "White Night," a striking survival-horror game from Paris-based Osome Studios. Its title, "Nuit Blanche" in French, is an idiom for "sleepless night." It also echoes the game's unique art style: most of it is colored only in starkly contrasted blacks and whites. It's not easy to be both scary and beautiful, but "White Night," whose release date and final price have not been confirmed, looks like it's succeeding at both.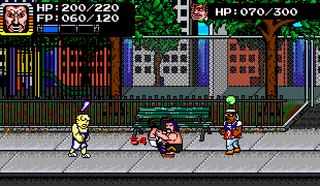 Treachery in Beatdown City
Do you like old-school beat-em-up games? Then you'll love "Treachery in Beatdown City," a "tactical brawler" that's a unique combination of RPG-like turn-based combat and action-driven 2D combat. Players move through a diverse 16-bit New York City, switching between three different characters with three different play styles. "Treachery in Beatdown City" is currently seeking funding on Kickstarter, where it's still shy of its $49,000 goal. If you like what you see, go check it out.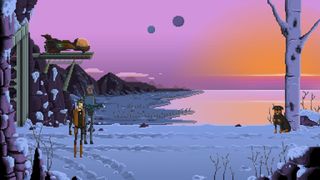 Gods Will Be Watching
Making hard choices is the crux of "Gods Will Be Watching," a science-fiction point-and-click adventure game developed by Valencia, Spain-based studio Deconstructeam. Players follow a spaceship crew through harrowing decisions. In our demo, two of the crew were captured and endured 20 days of torture. Do you ask a double agent to bring you food, painkillers or false information? Are there gods who are watching your choices? Unfortunately, the folks at Deconstructeam say you'll have to play the game to find out.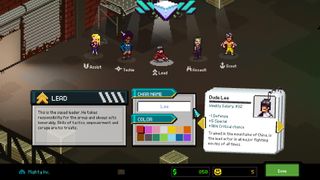 Chroma Squad
You might think "Chroma Squad" is about a team of Power Rangers-esque warriors fighting elaborate monsters. But that's not the half of it: "Chroma Squad" is actually about running a Power Rangers-esque TV show about warriors fighting elaborate monsters. That means casting warriors, paying for their stunt training, sending them to conventions and choreographing fight scenes -- which is where the game's RPG-like "combat" comes in.
With its robust combat based around coordinating your characters' attacks together, "Chroma Squad" is both witty and fun.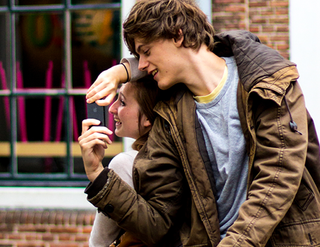 Bounden
"Bounden" is a mobile game about dancing -- you literally have to dance to beat the game. Two people must hold on to either end of a single mobile phone and "dance" together, following instructions on the phone's screen. The game tracks your motion using the phone's built-in gyroscope and accelerometer.
Set to release May 21 for iOS and Android, "Bounden" will have eight levels, or dances, four of which were choreographed by the Dutch National Ballet.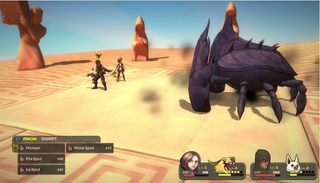 Earthlock: Festival of Magic
Do you like old-school JRPGs (Japanese role-playing games)? The studio behind "Earthlock: Festival of Magic" is Norwegian, not Japanese, but this turn-based role-playing game game combines the charm of classic series like "Final Fantasy" and "Secret of Mana" with full 3D graphics and a unique, vividly colorful art style. "Earthlock" just completed a successful Kickstarter campaign, where backers could pre-order the game for $15. A release date has not been announced.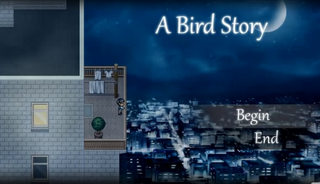 A Bird Story
How do we know "A Bird Story" is one of the best indie games you've never heard of? This upcoming RPG is developed by Freebird Games, the same team that did the beloved 2011 game "To The Moon." A sort of stand-alone prequel, "A Bird Story" is about a boy who will grow up to become Dr. Rosalene and Dr. Watts' next patient in the second episode of "To The Moon." Designer Kan Gao describes it as an "adventure short," and says that the game, despite being story-driven, will have almost no dialogue.
MORE: 10 Steam Games Under $10